Paramedic Requirements: How to Become a Paramedic in Maine
Maine paramedics are under the jurisdiction of Maine Emergency Medical Services. Licensing standards are based on those of the National Registry of Emergency Medical Technicians (NREMT), a third party national certification agency. Maine does, however, set some state-specific requirements.
Select a Maine Paramedic Topic:
Foundational Skills
EMS professionals earn Emergency Medical Technician certification en route to paramedic credentialing. They must have certain foundational skills to function at any level.
Maine EMS has provided an EMS provider functional job description, noting that the document may be used to help people understand the required competencies (https://www.maine.gov/ems/sites/maine.gov.ems/files/inline-files/Functional-Position-Description-for-EMS-Providers.pdf).
<!- mfunc feat_school ->
Featured Programs:
Sponsored School(s)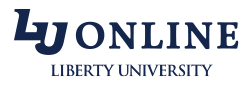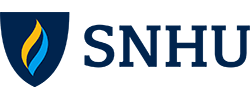 <!- /mfunc feat_school ->
Competencies are physical as well as academic. Among them are the following:
Lifting 125 pounds
Crawling on uneven terrain
Withstanding various weather conditions
Calculating weight and volume ratios
Documenting relevant information
Maine EMS notes that while an EMS provider cannot suffer from conditions that could impact performance, the individual will not automatically be disqualified on the basis of having had treatment.
Paramedic Educational Requirements in Maine
Maine, like other jurisdictions, has an approval process for EMS programs operating within its borders. Maine programs must meet national curricular standards. Instructors are state licensed.
The EMS office has provided a list of authorized EMS training centers at all levels (https://www.maine.gov/ems/education-ceh/training-centers). Paramedic programs are listed as Advanced Life Support (ALS). However, the ALS notation does not always designate an initial program at the paramedic level.
Prospective students can find a list of Maine programs, and check their accreditation status, by visiting the website of the Commission on Accreditation of Allied Health Education Programs, or CAAHEP (https://www.caahep.org/). Programs designated as having Letters of Review are seeking accreditation. Currently, Maine has four accredited programs and one that holds a Letter of Review.
The National Registry now has a requirement that certification candidates enroll in paramedic programs that are accredited or, at minimum, are seeking accreditation. This requirement does not apply to students who began programs before January 1, 2013.
The Paramedic Examination Process
Maine uses examinations developed by the National Registry. There are two separate examinations to be passed at both the EMT and paramedic levels.
The paramedic-level practical examination includes stations where candidates carry out tasks such as interpreting ECGs and delivering electrical cardiac management treatment. The EMS office has provided skill sheets (https://www.maine.gov/ems/education-ceh/classes-opportunities/testing). The test follows national standards but is administered at the state level. Maine candidates typically take their practical examinations soon after completing the didactic and laboratory portions of the course.
A student can expect to receive testing instructions from the program. Some upcoming practical examinations are listed on the EMS website (http://www.maine.gov/ems/providers/testing/index.shtml). Pre-registration is required.
Maine allows retakes, subject to National Registry standards. In some cases, a candidate who fails will need to retake only the stations missed. Candidates should be aware that there will be changes in 2017, not only to the format but to the retake policy.
The cognitive examination is computer adaptive. An individual is not eligible to take the cognitive examination until all course requirements have been met. The candidate will need a National Registry account (https://www.nremt.org). He or she may self-schedule, but only after authorization has been granted.
Maine practical examinations are intended for individuals who met educational requirements in Maine. However, other individuals may be authorized to take them.
An individual who needs permission to take examinations in Maine is directed to call the education coordinator at (207) 626-3862.
The Application Process
Application forms are available on the website of Maine EMS (https://www.maine.gov/ems/licensing/new-license).
Applicants must provide their National Registry number; the licensing agency notes that an application is considered incomplete without this.
Applicants who have resided in Maine for at least three years will need to provide $21 for a Maine background check. Those who have not been residents for three years are directed to contact the criminal records division in their own state. Maine EMS has provided a list of out-of-state contacts (http://www.informe.org/PCR/faq.html).
Online background check results may be accepted if they come from a governmental source.
Applicants with criminal records must provide official documents as well as personal explanation of their criminal history. They may choose to include letters of recommendation.
Renewal Requirements
Licenses are renewed triennially. Paramedic complete required continued education hours (CEH) as part of the renewal process.
Out-of-State Paramedics
Paramedics from other states can be licensed in Maine on the basis of having met requirements that are at the level Maine requires.
There may be some skills that Maine paramedics utilize that an out-of-state provider will not have had. The licensing agency reserves the right to require additional trainings. Maine has statewide protocols. The application includes a short list of skills that are included in Maine protocols but may not be in the curriculum elsewhere. The applicant will mark the ones that he or she has not had training in.
A reciprocity applicant will need to send a certification verification form to the state of current licensure.
The application must be accompanied by a $50 administrative fee.
EMS providers who have attended programs in other nations, or programs that are otherwise considered non-approved, are directed to contact the Maine education coordinator. Those who have approved education but still need to test are to follow the same procedure.
Achieving Paramedic Interfacility Transfer (PIFT) Provider Designation
With additional training, paramedics can become Paramedic Interfacility Transfer (PITF) providers. In order to receive this designation, they must complete Maine-approved courses.
Paramedics trained as CCEMT-Ps can be authorized to work as PIFT providers, but are advised that the Maine scope of practice is lower and that they may not work outside it (https://www.maine.gov/ems/).
The licensing agency notes that original purpose of the PIFT was to allow highly trained paramedics to take over the inter-facility transfer role from nurses.
Additional Information
Maine EMS is under the banner of the Department of Public Safety (https://www.maine.gov/ems/). The EMS office can be reached by telephone at (207) 626-3860. Licensing can be reached at 'ems.licensure at maine.gov'.
Maine paramedics may wish to join professional associations such as the National Association of Emergency Medical Technicians (http://www.naemt.org/).