Paramedic License Requirements in Louisiana
Louisiana paramedics are under the jurisdiction of the Bureau of Emergency Medical Services (abbreviated 'Bureau of EMS' or BEMS). They train first as Emergency Medical Technicians, or EMTs; EMT training is relatively brief, and admission standards may be lower. Students who want to progress to the paramedic level should be aware that, in addition to meet standards set by the licensing and certifying agency, they will need to be strong academically.
Louisiana's EMS professionals come under state jurisdiction at the student level. At this stage, they are known as Student Paramedic Professionals. Licensure is based largely on national certification. Louisiana paramedics must not only earn certification but maintain it at all times.
Paramedics, like other EMS professionals, work under affiliation with medical directors.
Select a Louisiana Paramedic Topic:
<!- mfunc feat_school ->
Featured Programs:
Sponsored School(s)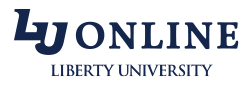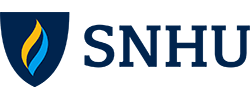 <!- /mfunc feat_school ->
Louisiana Paramedic Educational Standards
Eligibility for certifying examination depends on a program's approval and accreditation status. Louisiana students complete programs approved by the Louisiana Bureau of Emergency Medical Services.
BEMS has provided a searchable program directory (https://ldh.la.gov/index.cfm/page/1858). Programs will, at minimum, meet National EMS Education Standards and Instructional Guidelines.
The Bureau began publishing quarterly performance reports in January 2016. Performance reports show how students fare on the national examination (http://new.dhh.louisiana.gov/index.cfm/page/2287).
Prospective students can check accreditation information through the Commission on Accreditation of Allied Health Education Programs (CAAHEP) website. A program may hold CAAHEP accreditation or a 'Letter of Review'. A Letter of Review indicates that a program has taken steps toward accreditation. While this status is not a guarantee that the program will become accredited, it is sufficient to allow graduates to take the certification examination.
There are opportunities in many parts of the state. Although CAAHEP lists only five Louisiana programs that are accredited or hold Letters of Review, a single program may be available in multiple locations.
CAAHEP also provides information about degrees granted. Students have the option of earning an associate's degree in conjunction with their paramedic training. They will receive, in addition to the standard EMS curriculum, supporting coursework that can make them better practitioners and increase their long-term career options. Composition, psychology, and public speaking are common supporting courses; requirements vary from program to program.
Professional Standards
Education alone doesn't make a person license-eligible. Paramedics must also have acceptable legal and professional backgrounds.
Criminal history will be reviewed before an individual practices as a student. A student who has a criminal background is responsible for submitting various documents, including court records, shortly after the start of the course. The student will need to receive clearance before beginning internship or taking the certification examination.
The program may carry out a comprehensive background check prior to admission.
Questions may be addressed to 225-925-1904.
The Examination Process
Prospective paramedics will take certifying examinations through the National Registry of Emergency Medical Technicians. They must pass a computer-adapted cognitive test and a test of practical skills; the latter is sometimes referred to as psychomotor examination. There will be changes to the psychomotor examination, effective 2017. Individual paramedic skills will be integrated into scenes.
In Louisiana, eligibility for the practical examination is confirmed at the state level. Application forms include instructions; they can be downloaded from the BEMS website (http://new.dhh.louisiana.gov/index.cfm/page/759/n/389). The instructor will sign, verifying eligibility. A copy of the certificate of completion is to be included. An individual who has been under recent physician care will have his or her physician confirm that physical condition is adequate to perform skills without restriction. In-state candidates pay $90 for examination while out-of-state candidates pay $125. The application form is to be received no less than three weeks prior to the intended examination date.
A Louisiana candidate can expect to know results the day of the examination. Re-examination costs $60 for in-state candidates and $75 for out-of-state candidates, while partial re-examination costs $35 for in-state candidates and $40 for out-of-state candidates.
Students can search for upcoming practical examinations on the Bureau website (https://louisiana.emsbridge.com/licensure/lookup/training_courses/default.cfm).
Students can register for the cognitive examination directly through the NREMT (www.nremt.org). The fee is currently $110. Approved candidates receive ATTs. ATTs allow for scheduling through Pearson VUE. They are valid for 90 days.
The Application Process
The Bureau of EMS has instituted an online application process. The link can be accessed from the applications and forms section of the Bureau website (http://new.dhh.louisiana.gov/index.cfm/page/759).
In-state applicants pay $50. Out-of-state applicants pay $100.
In order to be eligible for licensure by reciprocity, an out-of-state paramedic must hold national certification (http://new.dhh.louisiana.gov/index.cfm/faq/category/97). Nationally certified paramedics can apply for reciprocity unless they have disqualifiers such as criminal or disciplinary history.
Licenses are normally renewed every two years. The length of the first licensing period will vary, depending on the stage of the license renewal cycle.
Since continued certification is among the requirements, paramedics will need to stay apprised of NREMT requirements. The licensing agency notes that renewal date will not necessarily coincide with NREMT recertification date. However, the license will be suspended if certification is allowed to lapse.
Additional Information
Information about paramedic licensure is available from the Bureau of EMS Services; the Bureau is under the banner of the Louisiana Department of Health & Hospitals (http://new.dhh.louisiana.gov/index.cfm/subhome/28).
The Bureau of EMS can be reached by telephone at 844-452-2367. Additional contact information, including email contacts for education and examination managers, is found in the online directory (http://new.dhh.louisiana.gov/index.cfm/directory/detail/4553).
The Louisiana Association of Nationally Registered Emergency Medical Technicians is an additional professional resource (http://www.laemt.com). LANREMT boasts affiliation with the NREMT as well as membership in the National Association of Emergency Medical Technicians (NAEMT).