Paramedic License Requirements in Kentucky
Kentucky paramedics are licensed by the Kentucky Board of Emergency Medical Services. Paramedic is the highest of the Emergency Medical Responder licenses.
There are two pathways to earn a standard renewable licensure. An individual can complete a Kentucky paramedic course or meet requirements for reciprocity. In each case, the prospective paramedic will need to pass a nationally recognized examination.
A licensed paramedic can also apply for a critical care endorsement; the endorsement signifies expertise in managing critically ill patients during inter-facility transport.
Select a Kentucky Paramedic Topic:
<!- mfunc feat_school ->
Featured Programs:
Sponsored School(s)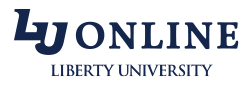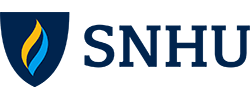 <!- /mfunc feat_school ->
Kentucky Paramedic Educational Requirements and Options
A Kentucky student will complete his or her paramedic education through an approved Training and Education Institution (TEI). The student can search for TEIs through the Board portal (https://kemsis.kbems.kctcs.edu/licensure/public/kentucky/portal/lookup/public_services/default.cfm).
Prospective paramedics will find accreditation information for Kentucky programs on the website of the Commission on Accreditation of Allied Health Education Programs, or CAAHEP (https://www.caahep.org/). As of early 2016, CAAHEP lists four Kentucky programs that have been awarded accreditation and ten that have Letters of Review. The Letter of Review indicates that a program has taken initial steps toward accreditation. The increase in programs seeking accreditation is indicative of NREMT policy changes. The NREMT has begun restricting access to certification examinations at the paramedic level to students who complete programs that either hold accreditation or have been issued Letters of Review.
In order to be admitted to a Kentucky paramedic program, an individual must hold a high school diploma or GED and must have English language comprehension and performance skills at at least 'Level 4'; Level 4 is equivalent to ninth grade (https://kbems.kctcs.edu/Certification_and_Licensure/). The student must have a driver's license – if not in Kentucky, in some other U.S. state or territory. The individual must be credentialed as an Emergency Medical Technician (EMT) at at least the basic level; the Kentucky Board can accept either certification through the National Registry of Emergency Medical Technicians (NREMT) or state-specific Kentucky credentials.
A program typically lasts a year and half or more. Some Kentucky paramedic programs qualify graduates for academic degrees. Most degree programs are at the associate's level. Kentucky boasts one bachelor's level paramedic program.
Paramedic students can expect coursework in anatomy and physiology whether or not they are pursuing academic degrees. A paramedic degree at the associate's degree level will include additional general education coursework in subjects such as communications and psychology; requirements will vary from institution to institution.
Additional State-Mandated Coursework Requirements
A Kentucky paramedic is required to have an approved course in 'determination of death'; this is a long-standing state mandate. Coursework will include scene preservation.
More recently, the Kentucky legislature set mandates for HIV and AIDS coursework (http://www.lrc.ky.gov/Statutes/statute.aspx?id=44614). An approved course will cover transmission, prevention, and treatment and will emphasize attitude and behavioral change. The Cabinet for Health and Family Services has provided a list of approved courses (http://chfs.ky.gov/dph/epi/hivaids/professionaleducation.htm).
Examination Requirements
There are two components to the examination process.
A graduate can register for the cognitive portion of the examination through the NREMT website (https://www.nremt.org/). An approved candidate will receive an ATT that allows for scheduling at any of many Pearson assessment centers around the nation. The $110 examination fee must be paid before an ATT can be issued.
The psychomotor or practical examination is also delivered in a uniform manner, but may be administered at a local level. A graduate can expect his or her program to provide information about registration. The NREMT has provided information about content and general expectations.
An in-state student can expect to apply to the Board before completing the examination process (https://kbems.kctcs.edu/Certification_and_Licensure/).
Background Check Requirement
Applicants will need to provide background checks, completed within the prior six months. They are referred to Verified Credentials (https://client.verifiedcredentials.com/kbems/default.cfm).
Licensure is denied to those with felony convictions.
The Application Process
The initial application is submitted online. A checklist of required items can be found in the forms section of the Board website (http://kbems.kctcs.edu/About/Forms.aspx). The forms section also includes a link to the online application process.
The applicant will provide evidence of current Advanced Cardiac Life Support (ACLS) certification and of CPR certification at the Healthcare Provider level. He or she will document completion of an approved AIDS course. The licensing agency will also need evidence of high school graduation or general equivalency and of motor vehicle operator's licensure.
An individual who is applying for initial licensure based on completion of a Kentucky paramedic program will provide a course completion certificate and evidence of EMT-B certification. The applicant will pay $75 in fees.
A paramedic applying for reciprocity will document NREMT certification and (optionally) out-of-state licensure. The reciprocity candidate will pay $200 in fees.
Temporary Licensure for Out-of-State Paramedics
An out-of-state paramedic who is not certified through the NREMT can apply for temporary licensure. This category of licensure is also appropriate for paramedics who have not had determination of death coursework. A paramedic who needs to begin work under a temporary license will pay a total of $200 in licensing and application fees.
Renewal Requirements
There are multiple ways to meet renewal requirements. The paramedic may provide evidence of current NREMT certification, continuing education that meets standards described in Section 5 of 202 KAR 7:40, or completion of the particular critical care course referenced in that section. The paramedic will need to be current on certain trainings (for example, CPR) whichever pathway he or she utilizes.
Critical Care Endorsement
A paramedic can complete an additional program to achieve a Critical Care Endorsement. The licensing agency notes that the program will need to meet objectives of the University of Maryland-Baltimore Campus Critical Care Emergency Management Transport (CCEMTP) Program; the CCEMTP program is utilized by a number of schools in different parts of the nation.
The medical director and ambulance care director will verify that the program met training standards at the time of application.
Additional Information
Information about paramedic licensure is available from the Kentucky Board of Emergency Medical Services (http://kbems.kctcs.edu). The Board can be reached by email contact form (http://kbems.kctcs.edu/About/Contact_Us.aspx).
Licensing standards are governed by law and administrative code. The text to both can be found in the 'legal' section of the Board website (http://kbems.kctcs.edu/Legal.aspx).
Kentucky paramedics may wish to join the National Association of Emergency Medical Technicians (www.naemt.org).