Paramedic Certification Requirements in Kansas
Kansas paramedics are state-certified by Kansas Board of Emergency Medical Services. Paramedic is the highest level of the ambulance attendant career ladder. Paramedic instruction builds on emergency technician skills.
Individuals who complete their initial paramedic requirements in Kansas earn degrees. They also achieve national certification.
Kansas paramedics are sometimes referred to as Mobile Intensive Care Technicians, or MICTs; this is an older term.
Select a Kansas Paramedic Topic:
<!- mfunc feat_school ->
Featured Programs:
Sponsored School(s)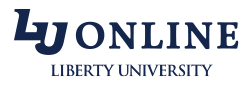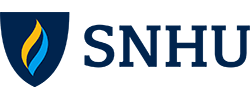 <!- /mfunc feat_school ->
Paramedic Education Standards
Kansas programs must meet requirements described in state rule. The state sets educational requirements high. A student will graduate from a Kansas paramedic program with a degree at at least the associate's level. This means that the paramedic will have some post-secondary education in general subjects such as composition. He or she may have the option to choose between some electives; options could include psychology, interpersonal communication, and public speaking, among others. (Notably, many paramedic programs nationwide do award degrees even when it is not a stated requirement.)
Minimum requirements for the paramedic portion more on a par with the national norm, but, like other states, Kansas has set particular curriculum requirements. The student will need to demonstrate all practical skills satisfactorily in order to complete the course.
Prospective students can search for approved programs on the Kansas Board of Emergency Medical Services Board Information Verification website (https://www.accesskansas.org/ssrv-aivel/ic/search.html).
All seven of the programs listed hold CAAHEP accreditation. That means that graduates can receive national certification upon completion of examination requirements (https://www.caahep.org/).
Most accredited Kansas programs award associate's degrees upon course completion. There is one certificate program. One Kansas school notes that the Board does require a degree prior to examination, but that many students enter already holding degrees at the bachelor's level.
Education and Training Options
The basic paramedic curriculum may be supplemented by programs such as field operations training. A student may have the option of taking a two- or three-day trip to another part of the state for trainings that are not offered locally.
Examination Requirements
The prospective paramedic will pursue testing through the National Registry of Emergency Medical Technicians (https://www.nremt.org/). There are two components to the examination process.
The psychomotor examination tests practical skills such as cardiac management and patient assessment. Students around the nation must meet the same set of skills, though examinations may be coordinated locally. Host sites must have the approval of the National Registry. A Kansas student can expect his or her program to provide information about registering for the examination. A candidate who fails an attempt at the psychomotor examination may retest, subject to policies of the National Registry.
A candidate for written examination may submit application materials directly to the National Registry. The examination is now computer-adapted and is available on an ongoing basis through Pearson VUE. Candidates are advised to apply several weeks in advance of the time they intend to take the exam. There is a $110 fee.
Again, Kansas candidates are allowed to retest, subject to policies of the testing company. After three failures at the cognitive exam, a refresher course is required.
Out-of-State Paramedics
A paramedic who is currently licensed in another state is eligible for state certification in Kansas, provided he or she meets requirements outlined in 109-15-2 of EMS regulations (http://ksbems.org/html%20pages/final_regulations.php#109152). The paramedic will need to have completed a substantially similar program and passed cognitive and psychomotor assessments. The paramedic will be considered to have completed a substantially similar program if he or she holds current registration through the National Registry of Emergency Medical Technicians. An out-of-state paramedic who does not hold current registration will need to provide evidence of having completed a program that was at the nationally accepted standard. Courses completed before 2009 are to have followed the EMT-Paramedic National Standard Curriculum. Those completed in 2009 or later are to have been conducted according to the paramedic instructional guidelines of the U.S. National Highway Traffic Safety Administration (http://ksbems.org/html%20pages/final_regulations.php#109152).
The out-of-state paramedic can download a 'Recognition of Non-Kansas Credentials' form from the forms section of the Board website (http://www.ksbems.org/ems/?page_id=54).
A temporary permit may be granted to a paramedic who demonstrates a current license in good status; the licensing agency notes that National Registry status alone is not adequate for issuance of a temporary permit. A paramedic with a temporary permit can be supervised by physician, registered nurse, physician assistant, or paramedic. Supervision paperwork is included in the application packet.
Renewal and Recertification
Certification is renewed biennially. Currently, a paramedic must earn at least 60 hours of continuing education during each two two-year period. There will be changes to continuing education pathways in 2017.
Paramedics should be aware that recertification through the National Registry is a separate process. Current certification can make it easier to become licensed in a new state.
Additional Information
Information about paramedic requirements is available from the Kansas Board of Emergency Medical Services (http://www.ksbems.org/ems). The main office can be reached by telephone at (785) 296-7296. Additional contact information, including email addresses for education & training, examination, and certification representatives, can be found online (http://www.ksbems.org/ems/?page_id=222).
State professional organizations include the Kansas Emergency Medical Technicians Association (http://kemta.org) and the Kansas Emergency Medical Services Association (http://kemsa.org).