Paramedic License Requirements in Iowa
Iowa paramedics are state certified (licensed) by the Department of Public Health. Licensure is based on education and examination. In-state students first come under jurisdiction at the student level.
The terms Paramedic Specialist (PS) and Emergency Medical Technician-Paramedic (EMT-P) are sometimes used in Iowa. These are earlier licenses. The new Paramedic license reflects a different set of educational standards; professionals who are still licensed as EMT-Ps are making the transition.
Critical Care Paramedic, on the other hand, is an advanced endorsement.
Select an Iowa Paramedic Topic:
<!- mfunc feat_school ->
Featured Programs:
Sponsored School(s)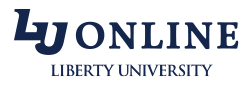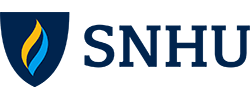 <!- /mfunc feat_school ->
iowa Paramedic Educational Requirements
Paramedic programs must be state authorized in order to be certification-qualifying. The Department of Public Health has provided a list of Iowa medical services training programs at various levels (http://idph.iowa.gov/BETS/EMS/training).
Iowa reviews programs in accordance with the Standards and Guidelines for the Accreditation of Educational Programs in the Emergency Medical Services Professions, a publication of the Commission on Accreditation of Allied Health Education Programs, or CAAHEP. Iowa paramedic programs are designated "CAAHEP-accredited" or "CAAHEP Review"; the latter indicates a program is pursuing accreditation and has taken the initial steps. CAAHEP accreditation has recently become the national standard. Basic information about Iowa program can be found on the CAAHEP website (https://www.caahep.org/).
Emergency Medical Technician (EMT) certification is a prerequisite for paramedic training. An individual must be at least 17 years of age before enrolling in an EMS program at any level. He or she must have English-language reading, writing, and speaking skills. CPR certification is a prerequisite. A student must hold a high school diploma before enrolling at the paramedic level. These are minimum requirements dictated by state administrative code – actual admission requirements may be significantly higher.
An individual who is nationally certified as an EMT but does not hold Iowa EMT certification will need to submit an endorsement application soon after beginning the course.
An out-of-state program that seeks to place students in Iowa clinical or internship sites may apply to the Bureau of Trauma and Emergency Services for approval. An out-of-state student must be in good standing to be placed in an Iowa site and must remain in good standing to continue in the placement.
An out-of-state student who seeks Iowa certification will need to meet reciprocity requirements.
Examination Requirements
A candidate for paramedic certification must complete two assessments through the National Register of Emergency Medical Technicians, or NREMT: a test of knowledge and a test of practical skills.
The practical skills examination will be conducted by the training program according to NREMT procedures. Currently, the examination tests a number of skills, including intravenous therapy, dynamic cardiology, and pediatric intraosseous infusion (https://www.nremt.org/). There will be changes to the examination process beginning in 2017. The prospective paramedic will need to demonstrate competence throughout a simulated out-of-hospital patient encounter.
The cognitive test is computer-adapted. A candidate may submit an online application. The training program will verify successful program completion. Once approved, an individual will receive an Authorization to Test (ATT) that authorizes scheduling at participating sites around the nation.
The Application Process
The application process typically begins before all requirements have been met. EMS Student Registration is due within 14 days of enrollment in an EMS program; the process is carried out online. http://idph.iowa.gov/BETS/EMS
All requirements are to be met within two years of course completion. If medical issues or military obligations prevent this, the individual may seek an extension. The appropriate medical or military official will need to provide a signed statement.
The Reciprocity Process
Reciprocity can be granted on the basis of NREMT registration. Reciprocity applicants are asked to submit verification of NREMT registration and, if applicable, license verification. The licensing agency will need verification that the individual is current on CPR. CPR must be at the healthcare provider level.
In some cases, additional training may be required. If this is the case, the applicant can still receive preliminary approval. This can authorize a paramedic to work while fulfilling additional requirements.
Reciprocity applications can be found on the DPH website (http://idph.iowa.gov/bets/ems/certification). Applicants will need to disclose adverse legal or professional history as well as medical conditions that could potentially impair practice. The licensing agency will require supporting documents – for example a letter from a physician.
The reciprocity fee is currently $50.
Paramedics with questions about reciprocity are invited to call (515) 281-0620.
Critical Care Paramedic Endorsement
The critical care paramedic endorsement signals expertise in managing critically ill patients during inter-facility transport. A professional must already hold certification as a paramedic before he or she can enroll in a CCP course.
Renewal Requirements
Licenses are renewed every two years. Continuing education is, in most cases, the basis for renewal.
Additional Information
The Bureau of Trauma and Emergency Medical Services is under the banner of the Iowa Department of Public Health http://idph.iowa.gov/BETS/EMS The Bureau can be reached at (515) 281-0620 or (800) 728-3367. Paramedic standards are described in Chapter 131 of state administrative code (https://idph.iowa.gov/BETS/EMS/rules). Regulations change periodically.
The Iowa Emergency Medical Services Association is an additional professional resource (http://www.iemsa.net/). One of IEMSA's current priorities is to collaborate with other stakeholders in promoting community paramedicine as a way to reduce the number of hospital readmissions (http://www.iemsa.net/paramedicine.htm).