Paramedic License Requirements in Indiana
Indiana paramedics are state-certified by the Indiana Department of Homeland Security. Indiana standards are based largely on the growing national consensus: Students must have their knowledge and skills validated by the National Registry of Emergency Medical Technicians, or NREMT.
Nationally certified paramedics must, in all cases, complete the state licensure process.
Select an Indiana Paramedic Topic:
Basic Eligibility Requirements
Individuals will need to be at least eighteen before beginning paramedic studies. They must hold high school diplomas or GEDs.
<!- mfunc feat_school ->
Featured Programs:
Sponsored School(s)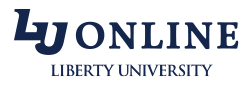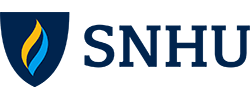 <!- /mfunc feat_school ->
An individual must also hold an EMT certificate before commencing paramedic education. According to state administrative code, an individual who has completed EMT training and taken the examination may hold a "provisional seat". An EMT program is much shorter; a student can expect his or her basic program to be 151 to 159 hours.
Educational Requirements
Paramedic students must complete state-approved programs in order to qualify for national certification. In order to be approved, an Indiana program must be housed in an institution that is certified in Indiana.
An Indiana program will include a core curriculum of at least 452 hours. The total program, including internship, will range from 1,000 hours to approximately 1,300 hours.
The program will include minimum hours in state-mandated content areas. The minimum core content is as follows:
Preparatory: 8 hours
Anatomy and physiology: 30 hours
Pathophysiology: 12 hours
Medical terminology: 4 hours
Airway/ respiratory: 12 hours
Trauma: 80 hours
Medicine: 134 hours
Assessment: 14 hours
Shock/ resuscitation: 18 hours
Pharmacology: 40 hours
Special populations: 68 hours
Lifespan development: 4 hours
Public health: 2 hours
EMS operations: 26 hours
The state has set minimum performance standards in areas such as endotracheal incubation.
Clinical experience will include time spent in a number of areas, including ER, ICU, operating room, labor and delivery, and pediatrics.
Indiana has 24 nationally accredited paramedic programs (https://www.caahep.org/).
The state makes provisions for individuals who complete programs that are equivalent to theirs and then go on to pass the examinations required of in-state applicants; this pathway is described in reciprocity.
EMT-I to Paramedic Bridge Programs
If an individual is already credentialed at the intermediate level, requirements will be slightly different. The EMT-I may complete a shorter bridge program.
Alternative Requirements for RNs
Educational requirements are modified for registered nurses who meet eligibility requirements described in administrative code. To be eligible, RNs must have a year of flight nurse experience. They must hold Indiana EMT certification. Additionally, they must hold Advanced Cardiac Life Support (ACLS) certification as well as CPR certification at the healthcare level; the latter may be earned through the American Red Cross or the American Heart Association.
A nurse who meets these requirements may be allowed to test out of individual modules. Prior experience may be allowed to substitute for required clinical experience.
Examination Requirements
Indiana paramedics take their practical and written examinations through the National Register of Emergency Medical Technicians. The written examination is now administered by computer. An approved candidate will receive an ATT; this grants a 90-day examination window.
The practical (psychomotor) test assesses a professional's ability to carry out actual paramedic duties. It includes an oral station where the candidate must verbally demonstrate skills such as scene management, patient assessment, and transport decision. Cardiac management is among the other tested skills. There will be changes in 2017; the intent is to integrate skills in a manner reflective of real life.
An individual can use the NREMT website to see registration deadlines for practical examinations administered in Indiana and around the nation (https://my.nremt.org/rwd/public/dashboard/locate-exam); some sites may not appear on this list because they are open to only a limited group of prospective paramedics.
The Application Process
A prospective paramedic must be affiliated with a supervising hospital or certified provider organization before application.
In the case of Indiana students, the educational process and application process are closely related; the student's Report of Training (ROT) is also his or her application.
Application forms for reciprocity candidates can be downloaded from the website of the Indiana Department of Homeland Security (https://secure.in.gov/dhs/3527.htm).
Reciprocity for Out-of-State Paramedics
According to state administrative code, out-of-state paramedics may be certified on the basis of equivalent training, certification or licensure in another state, or valid registration through the NREMT. Individuals will need to pass the NREMT practical and written examinations, even if they were certified or licensed in some other state on the basis of a different examination.
Reciprocity candidates are directed to include a copy of either an NREMT card or a state license (https://www.in.gov/dhs/ems/individual-certifications/).
A reciprocity applicant must be affiliated with a paramedic provider organization.
A paramedic who is licensed in another statement may apply for a temporary certificate after taking up residence in Indiana. A temporary certificate is valid for up to six months. (The maximum timeframe will be shorter if the qualifying out-of-state license will expire within the six month timeframe.)
Renewal Requirements
Indiana paramedics must complete 72 hours of continuing education during each biennial renewal period. They also need to have essential skills verified.
Continuing education is to include either a 48 hour refresher course or 48 hours of education in mandated subject areas; in the latter case, education will be approved by the supervising hospital.
Additional Information
Indiana Emergency Medical Services is under the banner of the Department of Homeland Security (https://www.in.gov/dhs/ems/). EMS can be reached by telephone at 1-800-666-7784 or 317-232-6425.