Paramedic License Requirements in Illinois
Illinois paramedics are licensed by the Department of Public Health. The official title is Emergency Medical Technician-Paramedic, or EMT-P. Paramedic is the highest of several state-recognized EMT roles.
Illinois currently accepts multiple education and testing pathways. National certification is not mandatory; nor is passing the national examination. However, prospective paramedics should be aware that if they have national certification, they will have an easier time becoming licensed in many other states — they will also know that they have met a growing consensus with regard to paramedic education and testing.
Select an Illinois Paramedic Topic:
Illinois Paramedic Education Requirements
Prospective paramedics must pass approved training programs. Illinois approved programs are offered by community colleges and Emergency Medical Service (EMS) Systems (http://www.ilga.gov/commission/jcar/admincode/077/077005150D05200R.html). Programs include, at minimum, 450 hours of didactic coursework and 500 hours of clinical training. Illinois administrative code mandates that programs include use of epinephrine in children and adults.
<!- mfunc feat_school ->
Featured Programs:
Sponsored School(s)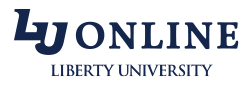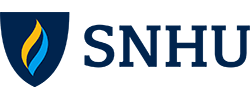 <!- /mfunc feat_school ->
The licensing agency cautions that in order to qualify their graduates for national certification, paramedic-level programs must be accredited by the Committee on Accreditation of Educational Programs for the Emergency Medical Services Professions (CoAEMSP). The Illinois EMT Association, a state professional association, also wrote a blog post alerting its members to the situation (http://iemta.org/opinion-blog.html). Accreditation is a relatively recent issue, affecting future students and those who have entered programs in the past few years. Illinois programs have responded to changing national standards by seeking accreditation. At the time the Illinois EMT Association wrote its article, there were nine accredited programs. There are now more than twice as many (http://www.caahep.org/Find-An-Accredited-Program/). A number of other Illinois programs have Letters of Review. This means they are actively seeking accreditation. This status can qualify a graduate to take the certification examination.
Military Training
Illinois will review military training of honorably discharged medics and determine what license they may qualify for (http://www.ilga.gov/commission/jcar/admincode/077/077005150D06300R.html).
Examination Requirements
State code mandates that paramedics pass a written examination (http://dph.illinois.gov/topics-services/emergency-preparedness-response/ems/testingEdu). Illinois will accept either the NREMT national test or their own state-developed exam. There are similarities in the examination process as well as in the test content. In both cases, approved candidates are granted ATTs and 90-day eligibility windows. In both cases, they schedule through some well-known testing vendor.
A graduate will need to apply to the Department of Public Health to take the state-constructed exam. Some individuals (for example, state troopers and members of the National Guard) may qualify for fee waivers provided they apply beforehand.
The Illinois exam is based on the U.S. Department of Transportation National Standard Curriculum for Paramedics and is administered by Continental Testing Service (CTS). Study guides are available from CTS, as are other testing resources (http://www.continentaltesting.net/EntityProfession.aspx?Entity=5).
Individuals who opt for the NREMT exam can apply directly through the NREMT website (https://www.nremt.org). They will need to pay a $110 fee. Once approved, they can schedule examinations through Pearson VUE.
A candidate cannot switch examinations because of failure on either of the two accepted tests (http://www.ilga.gov/commission/jcar/admincode/077/077005150D05300R.html) The NREMT allows three total attempts before requiring remedial training.
In order to be nationally certified by the NRETM, a paramedic must also pass a psychomotor (practical skills) examination. Individual schools may provide information about the psychomotor exam. The NRETM allows prospective paramedics to test in states other than the one they reside in. The NREMT has provided a search tool (https://my.nremt.org/rwd/public/dashboard/locate-exam). Candidates are advised that they must confirm availability with a testing coordinator and then register by the deadline. Fees are variable. Scores do not remain valid indefinitely unless the candidate actually achieves certification. Individuals who plan at some point to seek national certification can find information on the NREMT website.
The Illinois Education and Testing Coordinator can be reached at 217-785-8645.
The Application Process
An individual who intends to take the state examination will apply beforehand. On the application, the individual must provide information about previous testing.
An individual who trains in Illinois and then takes the NREMT examination can expect the necessary documents to be submitted by the EMS system coordinator of the training program.
Some services (for example, fee payment and license verification) can be carried out online (https://emslic.dph.illinois.gov/GLSuiteWeb/clients/ildohems/private/Shared/OnlineServices.aspx).
Reciprocity
Out-of-state certificate holders are eligible for reciprocity if they are in good standing and current with continuing education requirements (http://www.ilga.gov/commission/jcar/admincode/077/077005150D06100R.html). They will also need to provide evidence of CPR certification at the healthcare provider level.
The EMT professional may show evidence of either state licensure or current national certification.
The reciprocity application can be downloaded from the DPH website (http://dph.illinois.gov/topics-services/emergency-preparedness-response/ems/licensing).
In most cases, a reciprocity applicant will need a recommendation from his or her medical director. A reciprocity applicant who has never worked under a medical director should request a waiver.
License Renewal Requirements
An EMT license may be issued for up to four years. Paramedics are responsible for completing at least 100 hours of continuing education. Requirements are described in state administrative code (http://www.ilga.gov/commission/jcar/admincode/077/077005150D05900R.html). There have been recent changes.
The renewal process is slightly different depending on whether the individual is currently affiliated with an EMS system.
Additional Information
The Division of Emergency Medical Systems and Highway Safety is under the banner of the Illinois Department of Public Health (http://dph.illinois.gov/topics-services/emergency-preparedness-response/ems). The Division can be reached by telephone at 217-785-2080 or by email at 'DPH.EMTLIC at illinois.gov'.
The Illinois EMT Association (IEMTA) is an additional professional resource (http://iemta.org). IEMTA helps members and other interested individuals stay current on legislative issues that affect the emergency professions. The organization also provides other services such as an annual conference.