Paramedic License Requirements in Idaho
Idaho paramedics are licensed by the Idaho Department of Health and Welfare. They are considered Emergency Medical Services Providers.
Licensure is based on meeting nationally accepted educational standards and also meeting state-specific requirements. A student who completes other than an Iowa program will need to complete additional requirements.
In addition to being licensed by the state, paramedics will be credentialed by a physician medical director. The process will vary from agency to agency.
Select an Idaho Paramedic Topic:
<!- mfunc feat_school ->
Featured Programs:
Sponsored School(s)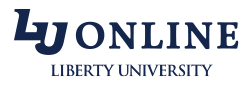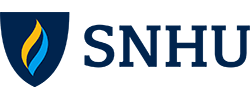 <!- /mfunc feat_school ->
Idaho Paramedic Educational Requirements
Paramedics must complete approved programs. Typically, state requirements are based on standards set by the U.S. Department of Transportation.
There have been significant changes in national standards in recent years. The Idaho curriculum has changed to reflect this. Current Idaho programs are based on the 2011 Idaho EMS Curriculum. There have also been changes to scope of practice. Idaho is requiring even in-state paramedics who are not licensed at the 2011 Idaho EMSPC Scope of Practice to complete transition courses.
A list of approved EMS courses is available from the Idaho Department of Health and Welfare (Idaho EMS Site).
Prospective paramedics may also search for programs on the site of the CAAHEP national accreditation agency (Find an Accredited Program). In order to be eligible for national certification through the National Registry of Emergency Medical Technicians – and for licensure in many states — a student must attend a program that is accredited or seeking accreditation. (This is not the case, however, for those who began their programs before 2013.)
In order to be eligible for national certification at the paramedic level, individuals must first be certified and/ or licensed at the Emergency Medical Technician level. This means a paramedic student will test for the first time as an EMT.
Paramedic Examination Requirements
Licensure is dependent on successful performance on a computerized knowledge test and a test of practical skills.
The practical examination may be arranged by the course provider. However, there are other options for registration. The Department of Health and Welfare has provided a practical examination application form (Practical Examination Application Form). Individuals applying for the practical examination will note a preferred location and date and an alternate location and date. The application should be submitted at least two weeks before the intended examination date. A fee may be assessed by the host site. The licensing agency has provided a list of upcoming examinations (Upcoming Exams).
The Idaho EMS Bureau has provided a brochure about the practical exam. EMS notes that the practical examination can take as long as eight hours.
A prospective paramedic can apply for the computerized examination directly through the NREMT. This process can be carried out online (NREMT). The NREMT will confirm candidate eligibility. A candidate will need to remit $110 before the ATT can be issued. The ATT authorizes self-scheduling through Pearson VUE.
The test is available at many Pearson assessment centers. Pearson advises candidates to log onto their account to check availability of specific NREMT examinations.
Idaho examination locations include Boise, Coeur d'Alene, Idaho Falls, Lewiston, Pocatello, and Twin Falls. The licensing agency notes that there is also a site in Spokane Washington.
A candidate must pass both portions of the examination within a twelve month period in order to be eligible for national certification.
Background Check Requirement
Individuals will need to have criminal history background checks carried out by the Department of Health and Welfare Criminal History Unit (CHU) when first applying for licensure and also when applying at a new provider level. The Department of Health has provided instructions about carrying out this step (Background Check Details). An individual is eligible to apply after a letter of clearance has been issued.
Applicants with questions about the background check process may call 1-800-340-1246; those residing in Boise may instead call 332-7990.
The Application Process
The state application process has two steps: application to take the practical examination and application for licensure. An individual will need to complete both portions of the examination process before applying for Idaho licensure. Additionally, he or she must be affiliated with a licensed Idaho EMS agency.
Application forms are available on the website of the Department of Health and Welfare (Licensure Application).
The applicant will need a copy of a photo ID.
Out-of-State Applicants
Iowa's training requirements are based on the 2009 national standards. A paramedic who believes his or her program met the same set of standards will need to have this verified by the licensing agency. He or she will still need to complete Idaho Extrication Awareness (EA). This is available online.
A paramedic who completed a program based on other standards will need to take a transition course. The Department of Health has prepared a page of transition resources (EMS Resources). A list of approved courses is available online (Additional Education Resourcers). The new requirements are competency-based. The paramedic will need to have a skills check.
An out-of-state paramedic will provide a verification form to all states where has held a license or applied for licensing.
As of 2016, Idaho is among the states that may authorize a reciprocity candidate to take the NREMT assessment examination (https://www.nremt.org/) even if he or she is not eligible for national certification. The process is described in the reciprocity instructions (Provider Licensure Resources).
A reciprocity candidate will also need to complete Idaho Landing Zone Officer training.
A $35 fee is to be included with the reciprocity application.
Renewal Requirements
Paramedics are responsible for completing 72 hours of continuing education during the 24 month period. Continuing education can take a variety of formats but must meet a very specific set of content requirements. There must, for example, be eight hours spent learning pediatric management and assessment.
Additional Information
The Idaho Emergency Services Bureau is under the banner of the Idaho Department of Health and Welfare (Idaho Emergency Services Bureau).
Idaho EMS can be reached by telephone at 208-334-4000 or 1-877-554-3367. Licensing can be reached by email at 'EMSProvLic at dhw.idaho.gov'.