Paramedic License Requirements in Hawaii: Becoming a Mobile Intensive Care Paramedic in Hawaii
Hawaii paramedics are referred to as Mobile Intensive Care Paramedics, or MICTs. Alternatively, they may be referred to as EMT-Ps. They receive their licenses from Hawaii Vocational Licensing. 'Paramedic' is part of the Medical and Osteopathic Licensing Area.
Paramedics work under medical supervision, which includes standing orders for life-threatening situations (http://health.hawaii.gov/ems/certifying-emergency-medical-service-personnel/supervision-responsibility/).
Select a Hawaii Mobile Intensive Care Paramedic Topic:
The EMT Career Ladder
Paramedic represents the higher level of the emergency technician career ladder. Hawaii practitioners, like those in other states, begin the training and evaluation process at the EMT level; EMT programs are significantly shorter. Currently, an individual who enters a program in Hawaii can expect to meet minimum work experience requirements before training at the paramedic level. However, this is not a license requirement. Experience requirements will vary, depending on where an individual completes his or her education. In some locales, an individual may go straight through the program. However, one can expect high standards for both entrance and graduation – and can expect to pass an EMT certification test along the way.
<!- mfunc feat_school ->
Featured Programs:
Sponsored School(s)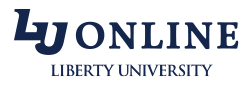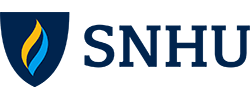 <!- /mfunc feat_school ->
Some Hawaii EMTs may receive financial assistance completing their paramedic degree; this is the case in Honolulu (http://www.honolulu.gov/esdems/emssaving.html).
Educational Requirements
A prospective paramedic will need to complete a program that is either Hawaii-approved or equivalent. Prospective paramedics should be aware that Hawaii standards are set somewhat above the national norm, at least with regard to internship requirements. Hawaii educational requirements incorporate national standards by reference but make additional mandates. Even an individual who pursues education at the generally accepted norm may need to meet additional requirements to be eligible for the Hawaii EMT-P; the licensing agency will determine requirements on a case-by-case basis.
A Hawaii program must include 400 hours of didactic/ classroom education and 815 hours of internship.
The following are among the knowledge areas that will be covered:
Detailed patient assessment
Respiratory emergencies
Cardiovascular emergencies
Neurological emergencies
Neonatal and pediatric emergencies
Shock and fluid therapies
Behavioral disorders
Pharmacology
Extrication and rescue
Communication with physicians and with base station
According to the current application, the following certifications can be accepted as evidence that knowledge standards were met:
Basic Life Support
Advanced Cardiac Life Support
Pediatric Advanced Life Support
Prehospital Trauma Life Support
Hazardous Materials
An intern will need to demonstrate many skills beyond those required at the EMT level. Among them are the following:
Take patient history and carry out assessments
Perform advanced cardiac life support for pediatric and adult populations
Administer various medications
Perform and interpret EKGs
Perform tracheal intubation
Perform gastric lavage
Perform direct laryngoscopy
Operate communications equipment
The internship will encompass hospital experience and ambulance experience. Nationwide, much of the internship typically takes place in a hospital setting.
Required Hawaii curriculum is described in state administrative rule (http://health.hawaii.gov/ems/certifying-emergency-medical-service-personnel/) and in the equivalency application.
The minimum standard to take the qualifying examination in most jurisdictions is accreditation through the Commission on Accreditation of Allied Health Education Programs (CAAHEP); a Letter of Review is also acceptable as it indicates that a program is seeking accreditation. Prospective students can verify the accreditation status of any program online (https://www.caahep.org/). Hawaii has just one accredited program, though students may have the option of attending class at more than one location.
Examination Requirements
Prospective paramedics need to complete the EMT-Paramedic Examination through the National Registry of Emergency Medical Technicians (http://health.hawaii.gov/ems/certifying-emergency-medical-service-personnel/%C2%A716-85-54-certification-application). There are two components to the examination process. The individual will need to complete a practical skills test. Although this may be administered locally, it will meet standards that are at least at the level required by the NMERT. Hawaii's practical examination is Board-administered. A Hawaii applicant who is not yet NREMT-certified will include a $170 practical examination fee with his or her application.
The prospective licensee will also need to pass test of paramedic knowledge. The knowledge test is administered by Pearson. Qualified candidates can register online through the NREMT website (https://www.nremt.org). There is a $110 fee for the knowledge test; this is paid directly to the NREMT.
The Application Process
Application forms can be downloaded from Professional and Vocational Licensing (http://cca.hawaii.gov/pvl/boards/medical/application_publication).
The licensing agency will seek a copy of the applicant's training certificate and a copy of his NREMT card.
The application packet includes a request for a temporary permit, valid only until such time as NREMT results are known. To be eligible, a graduate must test promptly.
Also included is an NREMT certification verification form and a license verification form; the latter is to be sent to any other states of licensure, whether past or present.
Applicants with disciplinary history must provide detailed explanation. The licensing agency also requires detailed information about any criminal history from the prior 20 year period.
The certification fee is variable, depending on the stage of the renewal cycle.
Those who are seeking certification through equivalency will find additional application materials in the Medical and Osteopathic Licensing Area of the PVL website. The equivalency form is to be sent to the program director. If the licensing agency determines that the program does not meet all Hawaii standards, it will inform the individual about next steps.
Recertification Requirements
State certification must be renewed biennially. Hawaii Professional and Vocational Licensing will accept either current NREMT certification or compliance with the continuing education, CPR certification, and skill maintenance documentation requirements described in administrative code (http://health.hawaii.gov/ems/home/ems-laws-and-administrative-rules-that-relate-to-ems-2/recertification-requirements).
Additional Information
Information about paramedic requirements is available from the Department of Health (http://health.hawaii.gov/ems/). Questions can be addressed to (808) 586-2708 or 'medical at dcca.hawaii.gov'.
The Department of Health has made a compilation of relevant statutes and rules (http://health.hawaii.gov/ems/certifying-emergency-medical-service-personnel/). Applicants can also request copies from the Medical Board.
Hawaii paramedics may wish to join national professional organizations such as the National Association of Emergency Medical Technicians, or NAEMT (https://www.naemt.org/).