Paramedic License Requirements in Georgia: The Path to Becoming a Paramedic in Georgia
Georgia's paramedics are licensed by the Department of Public Health. Licensure is based on education and examination as well as on background check results. The early stages of the process are similar to those in most parts of the nation. Students will pursue an education that meets generally recognized standards and then take cognitive and practical examinations. They will need to allow some time, in the weeks before application, to meet state-specific requirements.
Select a Georgia Paramedic Topic:
Paramedic Education Standards in Georgia
Prospective paramedics need to consider both state approval and national accreditation when selecting educational programs. Georgia paramedic programs are approved by the Department (http://rules.sos.ga.gov/GAC/511-9-2-.16). Programs may be sponsored by various providers, including technical colleges.
Whatever state the student completes his or her education, the program should appear in the same database: the CAAHEP directory (https://www.caahep.org/). The CAAHEP directory should show that the program is either accredited or been issued a Letter of Review. This will qualify the completer to take national certifying examinations. Out-of-state licensure alone is not sufficient for reciprocity in Georgia.
<!- mfunc feat_school ->
Featured Programs:
Sponsored School(s)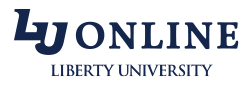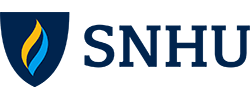 <!- /mfunc feat_school ->
As of early 2016, Georgia boasts 17 accredited programs and an additional 14 programs that hold Letters of Review.
Many programs award associate's degrees.
The Assessment Process
Georgia utilizes the National Registry of Emergency Medical Technicians (NREMT) psychomotor and cognitive examinations. A successful candidate can achieve national certification as well as license eligibility in Georgia.
The psychomotor examination tests practical skills such as intravenous therapy and cardiac management (https://www.nremt.org/). The prospective paramedic must also be able to assess patients and talk through various aspects of pre-hospital care, from scene management to transport decision.
The educational program will likely provide information about scheduling the practical examination. The NREMT website also lists upcoming Georgia practical examinations (https://www.nremt.org/).
The cognitive assessment is computerized. 85% of the test is focused on adult and geriatric populations, 15% on pediatric patients. Because it is computer adapted, the number of questions will vary. Candidates can apply online. The cost of the examination is $110. Once eligibility has been determined, the candidate will receive an ATT and scheduling information.
Reciprocity
An out-of-state paramedic will need to hold NREMT status in order to be eligible for reciprocity (http://rules.sos.ga.gov/GAC/511-9-2-.14).
Nationally certified paramedics will still need to go through the license application process in Georgia. 'Fingerprint background check' is among the requirements that an applicant will check off when submitting his or her application form to the Georgia Office of EMS & Trauma.
The Background Check Process
Prospective must have criminal background checks carried out by the Georgia Crime Information Center and the FBI. This step may be carried out before application. However, if the application is not received within 30 days of the time background check results are received, the process will need to be repeated. The process may be completed surprising quickly — at least from the perspective of applicants who are used to traditional inked fingerprint cards. Fingerprints can be captured and processed electronically.
The approved vendor is Cogent. A prospective license holder will initiate the process by registering through the Georgia Applicant Processing Service (GAPS) website. The applicant will need to select "Department of Public Health" before selecting "Emergency Medical Services". After entering the required information, the applicant will be able to print a receipt to take to his or her selected site. The GAPS website shows the locations of electronic fingerprinting sites throughout the state. The registration identification number is valid for up to 90 days.
Out-of-state applicants can have their fingerprints made on inked cards, then scanned by Cogent for electronic processing. They will initiate the process by requesting pre-printed cards from the Office of EMS and Trauma and then registering for services though the Cogent website. Out-of-state applicants should visit a local law enforcement agency to have their prints made.
The ORI number can be found in the application packet, along with detailed instructions.
The Application Process
Application packets are available for download from the DPH website (http://dph.georgia.gov/ems-forms-and-resource-documents). There are separate packets for in-state and out-of-state applicants.
An in-state applicant will include course information and NREMT registry number. (The application includes a notation that the licensing agency will need exam results and course completion materials before the application can be processed.)
Out-of-state applicants will need to document current CPR and Advanced Cardiac Life Support (ACLS). They are asked to provide copies of their NREMT wallet cards; they will also enter the registration number on the application.
The license verification form must be sent to each board or state agency through which the applicant has held an EMT or paramedic license; the purpose is to document license status.
An initial applicant pays a $75 fee, whether in-state or out-of-state. The applicant will need to attach a two by two passport-style color photograph. The applicant must also document lawful presence in the United States; a notary signature will be required.
Renewal Requirements
Licenses are renewed every two years. Georgia has recently changed renewal dates to align with NREMT renewal (https://dph.georgia.gov/EMS/ems-licensure/renewal).
Georgia paramedics complete at least 40 hours of continuing education during two-year renewal periods.
Additional Requirements for Medical Service Instructors
Georgia also licenses medical service instructors (http://rules.sos.ga.gov/GAC/511-9-2). Paramedics may progress as far as Instructor III they hold an associate's degree (or 90 quarter credits). They must complete approved courses, with state-specific content, and go through an examination process.
Additional Information
Information about paramedic licensure is available from the Office of Emergency Services & Trauma (http://dph.georgia.gov/EMS). The Office can be reached by telephone at 404-679-0547 or by email at 'dph-phemsinfo at dph.ga.gov'.
Rules are described in Subject 511-9-2: Emergency Medical Services (http://rules.sos.ga.gov/gac/511-9-2).
The Georgia Association of Emergency Medical Services is a state professional organization representing paramedics and other emergency service professionals (http://www.georgiaems.net). The Georgia Association of EMS publishes a magazine, GA EMS.