Paramedic Requirements in Florida: Steps to Become an Emergency Medical Technician in Florida
Florida paramedics are under the jurisdiction of the Department of Health. Paramedic is the higher of two levels of 'prehospital provider' certification; the lower is Emergency Medical Technician. State certification (licensure) is based on education and examination.
Florida is in the process of changing the certification process; this is to bring Florida in line with the emerging national model. Individuals who pursue testing in 2016 will have different requirements than those who pursued testing in 2015. There will be further changes in 2017.
As of 2016, Florida paramedics do not qualify for national certification through the National Registry of Emergency Medical Technicians unless they take additional steps not required for licensure.
A paramedic must be a high school graduate or GED holder. Paramedic students often earn associate degrees in conjunction with their paramedic training. However, this is not mandatory in most parts of the nation. Programs may award a certificate, diploma, or academic degree. Paramedics do need anatomy and physiology coursework and solid academic skills.
<!- mfunc feat_school ->
Featured Programs:
Sponsored School(s)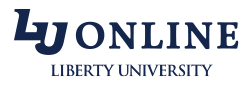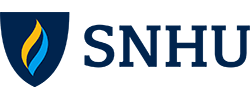 <!- /mfunc feat_school ->
Select a Florida Paramedic Topic:
Florida Paramedic Education Requirements
The Florida Department of Health notes four educational pathways: Florida training, out of state certification, national registration, and health professional licensure. The last pathway applies to physicians, physician assistants, dentists, and registered nurses. They can challenge the paramedic examination but must first earn Emergency Medical Technician (EMT) certification. In general, a student should take a Florida-approved paramedic program unless he or she will be pursuing licensure in another state or pursuing national certification as a military candidate.
Florida programs must be approved by the Bureau of Emergency Medical Services.
Programs must be nationally accredited or seeking accreditation process to qualify their graduates for national certification; this is a relatively recent mandate. Florida already boasts many accredited programs (https://www.caahep.org/). Seven additional programs are seeking accreditation and have been issued Letters of Review.
Students progress from instruction and lab work to clinical work and field experience.
Florida expects paramedic students to apply for their certification within two years of course completion (http://www.floridahealth.gov/licensing-and-regulation/emt-paramedics/licensing/index.html).
A prehospital provider will earn EMT certification en route to paramedic certification. A student may enroll in a single program and take the EMT certification along the way. Examination entry requirements can be quite high.
Paramedic Examination Requirements
Beginning in January of 2016, the required test at the paramedic level is the National Registry of Emergency Medical Technicians (NREMT) examination; this replaces the previous state-constructed examination administered by Prometric. However, Florida is not yet requiring both portions of the examination. In 2016, Florida certification candidates are required to pass the knowledge portion. In 2017, the psychomotor test will become a requirement as well. 2017 is also the year that the NREMT makes significant changes to the NREMT psychomotor test, integrating skills into scenes that better reflect paramedic's actual duties at an emergency scene. Information is posted on the NREMT website (https://www.nremt.org/).
The cognitive test is computer-adapted. Florida candidates will need to make sure that they follow state procedures to get credit for the examination.
Florida has long required prehospital providers to apply and secure approval before taking the certification examination.
The licensing agency notes that for those seeking national certification, the process is still the same.
National certification is dependent on meeting eligibility requirements and then passing practical and cognitive examinations. The NREMT can be reached at 614-888-4484.
Out-of-State Paramedics
Out-of-state paramedics who are licensed and in good standing in other states can take the NREMT written assessment examination to achieve Florida licensure. The NREMT has provided an information page about this option, but candidates register only when authorized by their state licensing agency (https://www.nremt.org/).
The Application Process
Application forms can be downloaded from the website of the Florida Department of Health (http://www.floridahealth.gov/licensing-and-regulation/emt-paramedics/applications-and-forms/index.html).
The applicant will need to provide a copy of his or her course completion certificate.
The licensing agency will also need to see both sides of the Advanced Cardiac Life Support (ACLS) certification card; the card must bear the applicant's signature. Certification may be as a professional rescuer through the American Heart Association. The licensing agency can also accept other equivalent certifications.
Prospective paramedics also have the option of submitting their applications online. The link can be accessed from the same page. The Department has also provided a PDF with screenshots of the application process.
Online applicants will select from one of several categories: in-state graduate, in-state graduate/ volunteer, out-of-state licensee, or military member who also holds national certification. The Department notes that out-of-state applicants may want to request license verification before submitting their online applications. They may also want to submit their professional rescuer certification in advance.
Applicants with criminal history will need to include supporting documentation; they may, if they choose, include reference letters.
Paramedics pay a $45 application fee.
Recertification Requirements
A Florida paramedic will take a 30 hour refresher course prior to recertification (http://www.floridahealth.gov/licensing-and-regulation/emt-paramedics/renewal/index.html). The course will include two hours of pediatric training.
Additional Information
Information about paramedic certification is available from the Florida Department of Health (http://www.floridahealth.gov/licensing-and-regulation/emt-paramedics/index.html). The customer care center can be reached by telephone at (850) 488-0595. The licensing agency can be reached by email at 'mqa.emt-paramedics at flhealth.gov'.
The Florida Emergency Medical Services Association is an additional professional resource (http://floridaemsa.org/HOME.php). FEMSA is the state affiliate of the National Association of Emergency Medical Technicians (NAEMT).