Paramedic State Certification in Delaware: Steps to Become a Paramedic in Delaware
Delaware paramedics are state-certified (licensed) by the Delaware Office of Emergency Medical Services, or OEMS. A prospective paramedic must meet national and state standards.
All prospective Delaware paramedics are held to the same standards, even if they are already licensed in other states (dhss.delaware.gov ems faqs).
Select a Delaware Paramedic Topic:
Education and Training Requirements
A prospective Delaware paramedic must complete a training program that meets the standards of the U.S. Department of Transportation. The licensing agency references the National Standard Curriculum (FAQs).
<!- mfunc feat_school ->
Featured Programs:
Sponsored School(s)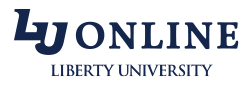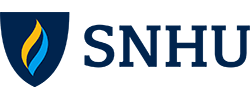 <!- /mfunc feat_school ->
In order to be eligible to take national certification examinations, paramedics must complete programs that are state approved and are either accredited or going through the accreditation process. Accreditation is awarded by the Commission on Accreditation of Allied Health Education Programs (CAAHEP), on the basis of evaluation by the Committee on Accreditation of Educational Programs for the Emergency Medical Services Professions (CoAEMSP). Delaware has just one approved, accredited program. Prospective students may use CAAHEP website tools to search for programs around the nation (Find An Accredited Program/).
EMT certification is a prerequisite to paramedic certification.
An applicant will need to demonstrate current certifications in each of the following at the time that he or she applies for New Hampshire licensing.
BCLS: Sometimes referred to as CPR, Basic Cardiac Life Support is among the first certifications a health worker will receive. Certification must be at the healthcare provider level. The OEMS refers individuals to the American Heart Association (AHAECC class Connector).
ACLS: Advanced Cardiac Life Support is a standard requirement at the paramedic level. Again, the OEMS refers applicants to the American Heart Association for their training (http://cpr.heart.org).
PALS or PEPP: Delaware can accept either Pediatric Advanced Life Support or Pediatric Education for Prehospital Providers. PALS is awarded by the American Heart Association (cpr.heart.org Training Healthcare Professional Pediatric); PEPP by the American Academy of Pediatrics (peppsite.com Search Courses).
PHTLS or ITLS: The OEMS can accept either Prehospital Trauma Life Support or International Trauma Life Support. PHTLS is offered by the National Association of Emergency Medical Technicians (http://www.naemt.org). It is the more common U.S. certification. The licensing agency notes that the ITLS certification was formerly Basic Trauma Life Support.
The student will earn a number of certifications as part of his or her education. There is a good chance that the required certifications will be covered. However, certificates require maintenance. There may also be instances where a provider has not received all trainings through providers recognized in Delaware.
Individuals with questions about New Hampshire educational requirements are directed to contact the program office.
Paramedic Education in Delaware
Paramedic programs look for more than just capable EMTs. They also require academic aptitude. Some programs use a point system to determine who makes the cut.
Delaware's one paramedic program, located at Delaware Technical Community College, confers an associate's degree. It includes supporting courses such as critical thinking and academic writing.
Candidates must complete some science and math coursework before acceptance into the program.
Admission is competitive. It is based on a point system. Applicants earn points for performance in science prerequisite courses. A 'C' counts as 8 points, a 'B', six points; a 'C', four.
They also earn points for completing academic support courses (for example, English and psychology) with grades of 'C' or better. Additional points are earned for Delaware residency, cumulative GPA, and interview performance.
The total program, including prerequisites and internship, is six semesters.
Examination Requirements
There are multiple steps to the qualification process. A prospective licensee will take a state protocol examination in addition to two national examinations.
Delaware uses psychomotor and cognitive examinations developed by the National Registry of Emergency Medical Technicians. A candidate who passes these examinations will also achieve national certification.
The psychomotor (practical) examination tests paramedic skills such as dynamic and static cardiology. The NREMT has provided skill worksheets that provide step-by-step instructions. The website also includes a description of examinations changes that will take place in 2017 (nremt.org/history). Candidates can expect to receive information about registration from their program.
The cognitive examination tests the paramedic's understanding of a wide variety of medical and trauma-related situations affecting adult/geriatric and pediatric populations. It is administered via computer at assessment centers throughout the nation. A graduate can initiate the process by setting up an account on the NREMT website. Course completion must be verified. Currently, the examination fee is $110. It will increase to $125 in 2017.
A Delaware candidate will also need to complete the Delaware Standing Orders Examination.
The Application Process
Delaware paramedics apply for licensure only after they are affiliated with Advanced Life Support (ALS) providers. The affiliating agency will take an active role in the process. The Division of Public Health states that the provider can supply a list of documents required for licensure.
The medical director will be responsible for verifying competency(FAQs).
Additional Information
Information about paramedic licensure is available from the Office of Emergency Medical Services (dhss.delaware.gov EMS). Paramedic Administration can be reached by telephone at 302-223-1350.
Delaware paramedics may wish to join professional associations such as the National Association of Emergency Medical Technicians (naemt.org/).