Paramedic Certification Requirements in District of Columbia
Washington DC's paramedics are certified by the District of Columbia Department of Health (DOH). In order to be certified in the District of Columbia, an individual must first be certified by a national agency: the National Registry of Emergency Technicians, or NREMT.
Additionally, applicants must be sponsored by an educational institution or a certified response organization. They must be free of addictions and of conditions that could impair practice. A criminal background check can turn up no disqualifying offenses.
DC has provisions in place for paramedics who are already certified in other states.
Select a DC Paramedic Topic:
<!- mfunc feat_school ->
Featured Programs:
Sponsored School(s)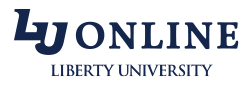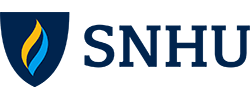 <!- /mfunc feat_school ->
Educational Requirements
Paramedics and Emergency Medical Technicians are considered emergency services providers. An individual who seeks certification as a paramedic will begin his or her training at the EMT level. The student can expect to test at the EMT level after completing initial coursework.
DC emergency service provider training programs must be approved by the EMS Division of the Department of Health. They must offer a curriculum at least as stringent as what is described by the National Emergency Medical Services Education Standards, a document published by the National Highway Traffic Safety Administration. They submit their curriculum to the DOH (http://doh.dc.gov/service/ems-curricula-and-course-approval). Programs at the paramedic level must be accredited by the Committee on Accreditation of Educational Programs for the Emergency Medical Services Professions (CoAEMSP); this is a requirement of the NREMT. Additionally, the District of Columbia requires that programs that are not offered by governmental entities or accredited institutions of higher learning be licensed by the District of Columbia Education Licensure Commission (ELC).
The Department of Health has provided a list of approve programs (http://doh.dc.gov/service/ems-training-and-certification). A student who completes a DC program can expect to receive a certificate of completion or other eligibility document within a month of course completion.
The individual will earn two other certifications along the way. CPR certification is to be American Heart Association (AHA) healthcare provider level or equivalent. Advanced Cardiac Life Support (ACLS) is to be earned through the AHA.
Examination Requirements
In order to achieve certification, the individual will need to pass a psychomotor (practical) assessment and a cognitive assessment; the latter is administered via computer.
The prospective paramedic will apply to the NREMT before taking the cognitive assessment. The application process can be carried out online. The fee is $110. After eligibility has been confirmed, the individual will receive an ATT. This authorizes scheduling of the computer-adapted test through Pearson assessment service.
Information about the national certification process is available from the NREMT (https://www.nremt.org/). The NREMT can be reached by telephone at 614-888-4484.
The student can expect his or her program to provide information about when and where to take the practical skills examination (https://www.nremt.org/nremt/about/psychomotor_exam_advanced.asp). The NREMT has provided information about changes that will take place in 2017 (https://www.nremt.org/nremt/EMTServices/ppcp_info.asp).
Background Check Requirements
Emergency service providers are required to have fingerprint-based criminal background checks. This step may be carried out before application. However, the background check can be completed no more than six months prior to application.
Not all criminal histories are automatically disqualifying. DC Municipal Regulations includes a summary of offenses that preclude licensure.
The NREMT has also published a criminal history policy (https://www.nremt.org/Policies/Certification-Policies/Criminal-Conviction).
The Application Process
The educational process and application process are closely entwined. A DC training program will initiate the process. Individuals receive emails from their sponsoring agencies when they first become eligible to apply for DC certification.
The Department of Health will look for copies of the following documents:
Course completion certificate
NREMT certification
Healthcare provider CPR certification
AHA Advanced Cardiac Life Support certification
Out-of-State Paramedics
Out-of-state paramedics can be certified on the basis of current certification or licensure in another state (http://doh.dc.gov/service/paramedic-certification). The applicant will need to hold NREMT, CPR, and ACLS certifications and be otherwise certification-eligible.
In the case of military applicants, the DOH can accept a DD-214 en lieu of a state certification card.
Provisional and Limited Reciprocity Certifications
DC regulations authorize the issuance of provisional certifications and limited reciprocity certifications at the discretion of the Director. Each is valid for a limited time period. In the case of provisional certification, the Director must determine that issuance of a certificate is in the public interest. In the case of limited reciprocity, the Director must determine that such action is needed to protect public health interests.
Certification Renewal
DC certifications are renewed biennially. The individual will need to carry out various steps in advance of the expiration date.
In order to renew, a DC paramedic must have current NREMT, ACLS, and CPR certifications. The DOH will look for a copy of each of these documents as well as a copy of the current DC certification. The application is submitted online. The medical director and employee will authorize renewal.
DC paramedics need to meet recertification requirements set by the NREMT. The NREMT has provided various resources, including videos, to help paramedics manage their education and recertification (https://www.nremt.org/).
Additional Information
Information about paramedic certification is available from the District of Columbia Department of Health (http://doh.dc.gov/service/emergency-medical-services). The Emergency Medical Services Office can be reached by telephone at (202) 671-4222. Office hours are weekdays between 8:15 and 4:45.
Requirements are described in Title 29 of DC Municipal Regulations (http://www.dcregs.dc.gov/Gateway/ChapterHome.aspx?ChapterNumber=29-5). Applicants should be aware that regulations change periodically. There were revisions in December of 2013.
A DC paramedic may wish to join national professional associations such as the National Association of Emergency Medical Technicians (http://www.naemt.org/become_a_member.aspx) or the International Association of EMTs & Paramedics (http://www.iaep.org).