Paramedic License Requirements in Connecticut: Becoming a Paramedic
Connecticut paramedics are licensed by the Department of Public Health.
Licensure as a paramedic is one step along the path. Prospective paramedics begin their training at the Emergency Medical Technician level; they must demonstrate their competency performing EMT tasks before moving on to more advanced levels.
A licensed paramedic is subject to additional requirements set by his or her sponsoring hospital and regional EMS Council. An individual who has been hired as a paramedic can expect to go through further evaluation when he or she applies for medical authorization.
Select a Connecticut Paramedic License Topic:
<!- mfunc feat_school ->
Featured Programs:
Sponsored School(s)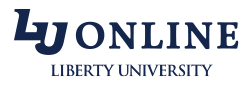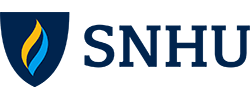 <!- /mfunc feat_school ->
Educational Requirements
The prospective Connecticut paramedic will need to complete a mobile intensive care training program. Connecticut has set the following requirements: Paramedic-level programs must meet the standards of the United States Department of Transportation. If located within Connecticut, they must have Department approval.
Students should be aware that national certification is now dependent on program accreditation. The certification agency requires that current students complete programs that are accredited by the Committee on Accreditation of Educational Programs for the Emergency Medical Services Professions (CoAEMSP) or that have taken initial steps toward accreditation. CAAHEP, the parent organization of CoAEMSP, has provided a search tool to find programs that are accredited or have been issued Letters of Review (https://www.caahep.org/).
Programs may be sponsored by different types of organizations, including colleges and hospitals. Some award an associate's degree.
Examination Requirements
The medical technician will need to complete two assessments at the paramedic level. One assesses cognitive skills; it is computer-adapted. The other assesses practical skills; it is sometimes referred to as a psychomotor examination.
In-state students can receive examination information from their instructors. Individuals who trained out of state but need to test in Connecticut will need to contact a regional office. They may contact the Department of Public Health at 860-509- 7975 for further information.
The cognitive assessment is offered at participating Pearson sites. The candidate will first apply to the National Registry of Emergency Medical Technicians (https://www.nremt.org/). The NREMT will confirm eligibility with the program director. The applicant will need to pay a $110 fee before an ATT can be issued. An ATT allows the candidate to schedule at his or her selected site, either in Connecticut or another state.
The Application Process and Materials
Application forms are available for download from the Department of Public Health website; paramedic level applicants should click on the picture icon underneath 'licensing and certification forms' (http://www.ct.gov/dph/cwp/view.asp?a=3127&q=387360#Licensing).
Applicants will need to provide official verification of education and of successful performance on both portions of the NREMT paramedic examination. An NREMT certification number is generally adequate for confirmation of test scores. If the applicant provides the number on the form, the licensing agency will attempt online verification.
The applicant will need to attach a small photograph to his or her application. The application form requires notarization. It is to be accompanied by a $150 fee and mailed to the following address: CT DPH
Paramedic Application Processing
410 Capitol Ave., MS# 12MQA
PO Box 340308
Hartford, CT 06134.
Applicants are encouraged to contact the Department to monitor the status of their files. The Department does not contact applicants about missing documents.
License by Endorsement
The following states have had their licensing or certification standards approved: Maine, Massachusetts, New Hampshire, New Jersey, New York, Rhode Island, and Vermont. Paramedics from these states will not need to include education and testing documentation when submitting their applications. License verification is, in most cases, the only supplemental document required.
Paramedics from other states who seek license without (further) examination can request that their state forward certification or licensing standards for evaluation.
The Connecticut licensing agency will seek verification from each state where an applicant has held licensing or certification. A verification form is included in the application packet.
International Applicants
Paramedics who were educated in foreign nations must have their credentials formally evaluated by a Department-approved evaluation service. This requirement will apply to some Canadian-educated candidates.
Local Requirements
Additional requirements are set at the regional and hospital level.
A paramedic must have authority to practice. A licensee hired as a paramedic will need a sponsoring hospital. In order to get a sense of how the process works, an individual can visit the websites of the Connecticut Regional EMS Councils (http://ctemscouncils.org) and the various member organizations.
A Hartford medical center has noted the following about its process of accepting paramedics who need medical control: Candidates submit their applications, credentials, and self-skill evaluations. At this point, they may be scheduled for an interview, regional protocol assessment, and other assessment(s). Those who successfully complete orientation must still work under probationary status for a six-month period.
Very specific requirements are set at the local level as a condition of renewal of medical authorization. The North Central EMS Council, for example, requires 36 hours a year of continuing education. The sponsored paramedic will need to maintain Advanced Cardiac Life Support (ACLS) and Pediatric Advanced Life Support (PALS).
Individuals may wish to keep their NREMT certification current for the sake of portability even if it is not mandated. Not all states will accept out-of-state paramedic licenses for endorsement.
Additional Information
Information about paramedic licensure is available from the Office of Emergency Medical Services (http://www.ct.gov/dph/cwp/view.asp?a=3127&q=387362&dphNav=|&dphNav_GID=1827). OEMS can be reached by telephone at (860) 509-7975.