Paramedic Certification Requirements in Colorado
Colorado paramedics are certified by the Colorado Department of Public Health and Environment (CDPHE). State certification is based largely on national certification. However, the state imposes minor additional requirements.
Paramedic training builds on Emergency Medical Technician (EMT) skills. The individual can expect to train and test as an EMT at some point along the way. This requirement has been set by the national certification agency.
Colorado paramedics have the option of pursuing an advanced critical care endorsement.
Select a Colorado Paramedic Certification Topic:
<!- mfunc feat_school ->
Featured Programs:
Sponsored School(s)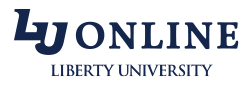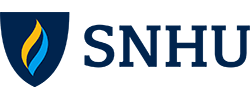 <!- /mfunc feat_school ->
Educational Requirements
A prospective paramedic will need to complete a program that has been state-approved; CDPHE maintains a list of Colorado programs (https://cdphe.colorado.gov/emergency-care/emergency-medical-services/ems-providers/ems-provider-certification).
Colorado requires paramedic-level programs located within its borders to seek accreditation through the Commission on Accreditation of Allied Health Education Programs (CAAHEP). The national certification agency now requires programs to be, at minimum, seeking accreditation; an exception is made for those who began their programs prior to 2013.
At the end of the paramedic course, the student will take a practical skills test.
Colorado poses an additional training requirement: A prospective paramedic will need an Advanced Cardiac Life Support (ACLS) through a Department-approved provider.
The Examination and Certification Process
The candidate will need to pass a psychomotor test in order to achieve national certification. He or she will also need to pass a cognitive examination administered by the National Register of Emergency Medical Technicians. The examination is computer adapted.
The candidate can apply for examination and national certification through the NREMT website (https://www.nremt.org/). A $110 fee will be required.
An approved candidate will receive an ATT that allows for scheduling through Pearson.
The NREMT allows up to six attempts at the cognitive examination. However, a $110 fee is required each time.
The whole process is to be completed in a timely manner. When a candidate passes one portion of the exam (psychomotor or cognitive), the scores remain valid for up to 12 months.
Background Check Requirements
Applicants may need to have fingerprint-based criminal background checks performed. This depends on how long they have lived in Colorado and whether they have previously had background checks performed for Colorado certification. Those who have lived in Colorado for less than three years will have FBI background checks processed through the Colorado Bureau of Investigations (CBI). Those who have lived in the state for three or more years will have CBI background checks the first time that they apply for a certification. The background check will not be required on subsequent applications.
Fingerprints must be made at a law enforcement agency. The Department has provided an instruction sheet. Applicants are advised to take it with them to the fingerprinting session as it includes detailed instructions for filling out the card. They are also advised to carry out this step early.
A paramedic may be issued a provisional license that allows for employment while awaiting background check results. A name-based criminal record check must be carried out beforehand. CDPHE has provided an instruction sheet with state-by-state contact information.
According to state regulation, a provisional license is valid for up to 90 days.
The Application Process and Materials
Applications are submitted through an online system (https://colorado.emsbridge.com/licensure/public/colorado/Login/). The Department of Public Health and Environment has provided a tutorial for using the online system (https://www.colorado.gov/pacific/cdphe/ems-provider-certification).
An applicant at the paramedic level will need to submit evidence of the following:
NREMT certification
CPR certification
ACLS training
Out-of-State Paramedics
Colorado recognizes only NREMT certification for reciprocity; out-of-state licenses do not qualify.
There is, however, an additional eligibility pathway open to members of the armed forces and to their spouses. They are not required to demonstrate NREMT, CPR, and ACLS certifications provided that they hold active licensing in another state or territory and are in good standing. They should be prepared to present evidence of having received military orders.
Renewal Requirements
At the time of renewal, the paramedic will show evidence of 1) current NREMT certification 2) completion of a recognized refresher program or 3) 50 hours of continuing education with coverage of mandated topics.
A paramedic who has lived outside the state during the previous three year period will have a criminal background check at the time of renewal.
Requirements for Critical Care Endorsement (P-CC)
State certification as a Paramedic-Critical Care (P-CC) can be issued on the basis of either Critical Care Paramedic certification or Flight Paramedic certification granted by the Board for Critical Care Transport Certification (BCCTPC). The BCCTC recommends that paramedics have three years of experience before sitting for either certification examination. They must, at minimum, provide evidence of state licensure. The BCCTC website includes a downloadable candidate handbook (https://www.ibscertifications.org/roles/critical-care-paramedic).
A paramedic who does not possess a BCCTPC card at the time of initial Colorado licensure can submit an ad-on application (https://www.colorado.gov/pacific/cdphe/paramedic-critical-care-endorsement).
Additional Information
Information about Colorado paramedic certification is available from the Colorado Department of Public Health and Environment (https://www.colorado.gov/pacific/cdphe/ems-provider-certification).The certification agency can be reached by telephone at 303-692-2980 or by email at 'cdphe.emtcert at state.co.us'.
Regulations are found in 6 CCR 1015-3. They are subject to periodic revision. There were some changes in 2014.
The Emergency Medical Services Association of Colorado is an additional professional resource (http://emsac.org). EMSAC does not grant authority to practice.