Paramedic License Requirements in California
California paramedics are licensed by the California Emergency Medical Services Authority (EMSA). Paramedic education builds on an Emergency Medical Technician (EMT) foundation.
Local agencies may impose additional training requirements as part of a process termed accreditation.
Experienced California paramedics may train for a more advanced role: Critical Care Paramedic.
Select a California Paramedic License Topic:
<!- mfunc feat_school ->
Featured Programs:
Sponsored School(s)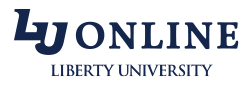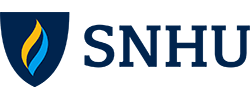 <!- /mfunc feat_school ->
Paramedic Educational Requirements in California
California paramedic programs meet a very specific set of standards described in state regulation. Individuals who attend out-of-state programs should be aware that that, while achieving national certification will go a long way toward ensuring that California licensing requirements have been met, it will not guarantee it.
Before beginning paramedic training in California, an individual will need to earn a high school diploma or GED. The student will first pursue training as an EMT. California regulation states that the student may be registered with National Registry of Emergency Medical Technicians (NREMT) at the Basic or Intermediate level or be certificated as an Advanced Emergency Medical Technician (AEMT) in California.
A California paramedic program must either be accredited by the Commission on Accreditation of Allied Health Education Programs (CAAHEP) or working toward accreditation. This is becoming the nationwide standard; the national certification agency sets a similar requirement.
Course content will meet requirements described in the U.S. Department of Transportation (DOT) 2009 National Emergency Medical Services Education Standards.
A California paramedic program will be at least 1,090 hours. EMT-level instruction is not credited toward this total; nor are hours spent assessing readiness for paramedic training.
At least 450 hours will be spent in the combined areas of didactic instruction and skills laboratory. At least 160 hours will be spent in hospital clinical training; a portion of these hours may be credited for training that takes place in expanded clinical settings.
After completing instruction and clinical training, the EMT will begin an internship. This will comprise at least 480 hours. The intern will have a minimum of 40 patient contacts. In order to be credited as a patient contact, the individual must perform at least one Advanced Life Support (ALS) skill; CPR and cardiac monitoring are not credited as patient contacts for the purposes of meeting this requirement.
EMSA has provided information about in-state programs (http://www.emsa.ca.gov/Training_Programs).
A student who completes a California program can expect a certificate of completion to be issued within ten business days.
Examination Requirements
Prospective paramedics must complete written and practical examinations through the NREMT (https://www.nremt.org/). According to California regulation, if the program is currently accredited or has been issued a Letter of Review, the student may take the practical examination following completion of the didactic and hospital clinical portions. He or she will take the written test after the entire program has been completed.
The written portion of the examination is now delivered via computer at Pearson VUE testing centers. Candidates will need NREMT approval. Once approved, they will receive ATT and scheduling information.
EMSA has provided a link for candidates to search for upcoming practical examinations (https://www.nremt.org/).
Challenge Applicants
Physicians, physician assistants, and nurses at the RN or MICN level are allowed to challenge the usual process. Challenge candidates will need an internship with 40 client contacts. EMSA will send a letter of support authorizing the candidate to test.
Background Check Requirement
Prospective paramedics must have fingerprint-based background checks. In-state applicants are to have their fingerprints made at a Live Scan facility. EMSA refers them to the Department of Justice for a list of locations (http://oag.ca.gov/fingerprints). They will need multiple copies of the 'Request for Live Scan Applicant Submission' form found in the application packet. The $49 fee will be paid at the facility. Results are typically available within seven to ten days, though there can be delays.
Out-of-state applicants will have their fingerprints made at a local law enforcement agency. Instructions for filling out the fingerprint card are found in the application packet. Applicant will need to send their fingerprint cards to the California Department of Justice along with required fees.
The Application Process
Application forms are available on the EMSA website. EMSA has provided separate application packets for California graduates and out-of-state applicants. Instructional videos are available for each of these license categories (https://emsa.ca.gov/forms/).
In-state applicants will submit copies of their course completion certificate forms as well as copies of their National Registry cards (or other documentation of having passed the required examination).
Out-of-state applicants will have their training program, medical director, or employer verify 40 qualifying patient contacts. They will verify current national certification or, if not currently certified, verify that the program met the requirements of an accepted organization.
All applicants must document citizenship or other acceptable legal status.
In-state applicants will submit $250 in application and licensing fees; out-of-state applicants will submit $300.
Renewal Requirements
Licenses are renewed every two years. Currently, the continuing education requirement is 48 hours.
California does not mandate that paramedics maintain NREMT certification (http://www.emsa.ca.gov/paramedic-licensure-and-testing-faqs).
Critical Care Paramedic (CCP) Requirements
Critical Care Paramedics (CCPs) have advanced training in critical care transport. An individual must have at least three years of experience at the paramedic level before he or she can enter a CCP program.
The following are among the topics that a CCP paramedic student will study:
The interfacility transport paramedic role
Medical-legal issues
Respiratory patient management
Cardiac patient management
Shock/ multi-system organ failure
Basic physiology and diagnostic/ laboratory analysis
The CCP student can expect to complete a program of at least 202 hours, comprised of no fewer than 108 didactic hours and no fewer than 96 hospital clinical hours. Hospital clinical rotations should include hours spent in each of the following:
Adult critical care
Adult respiratory care
Adult cardiac care
Labor and delivery
Neonatal intensive care
Pediatric intensive care
Emergency/ trauma care
The paramedic will seek certification by the Board for Critical Care Transport Paramedic Certification (BCCTPC). Certification is by examination (https://www.ibscertifications.org/roles/critical-care-paramedic).
Community Paramedicine
Another potential area of specialization is community paramedicine. Several California communities are currently piloting use of community paramedics.
Additional Information
Licensing information is available from the California Emergency Medical Services Authority (http://www.emsa.ca.gov/Paramedic). Paramedic standards are found in Chapter 4 of the regulations (http://www.emsa.ca.gov/Legislation_Regulation). Paramedic Licensure can be reached by telephone at (916) 323-9875. Application questions can be addressed to 'paramedic at emsa.ca.gov'.
The California Rescue & Paramedic Association is a state professional association (https://crpa.info/).