Arkansas Paramedic License Requirements: Steps to Become a Paramedic in Arkansas
Arkansas paramedics are licensed by the Arkansas Department of Health. The Department issues Emergency Medical Service Provider (EMSP) licenses at multiple levels. Paramedic is considered an Advanced Life Support license.
Prospective licensees must complete a national certification process, based on education and examination. They will hold national certification through the National Registry of Emergency Medical Technicians, at least at the onset. This means that they will hold a very portable credential – though they will still need to seek licensure in each state where they will provide services.
Select an Arkansas Paramedic Topic:
Educational Standards
Arkansas EMS estimates that paramedic training will be approximately 1,100 -2,000 hours. Paramedic education builds on Emergency Medical Technician (EMT) training; EMT programs are much shorter (approximately 120 – 200 hours).
<!- mfunc feat_school ->
Featured Programs:
Sponsored School(s)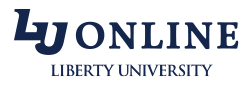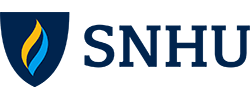 <!- /mfunc feat_school ->
Arkansas paramedic programs must be accredited or approved by the Committee on Accreditation of Allied Health Educational Programs for the Emergency Medical Services Professions (CoAEMSP) and the Arkansas Department. CoAEMSP is under the banner of the Commission on Accreditation of Allied Health Education Programs (CAAHEP). A search of the CAAHEP online directory turns up 15 Arkansas programs with current accreditation (=caahep.org/Find-An-Accredited-Program). All accredited programs are sponsored by colleges or universities. This is not the case in all states.
Some programs award associate's degrees; others, diplomas or technical certificates. Arkansas programs are based on 2009 National EMS standards (healthy.arkansas.gov/programs-services/topics/emergency-medical-services). Paramedic-specific instruction and clinical work is essentially the same regardless of whether a degree is awarded. Students can expect three main components: didactic, clinical, and field. The clinical component is typically hospital-based.
Associate's programs include supporting coursework such as human relations as well as general academic coursework like college composition. Students may need to enroll in developmental courses if their academic skills are not high enough, even if they will not be pursuing degrees.
CAAHEP has provided links to program outcomes such as pass rates on national certifying examinations. In some cases, a direct link is not available; the student should be able to obtain this information from the school. The Department of Health maintains data, but the most current results may not be posted (=healthy.arkansas.gov/programsServices/EmsandTraumaSystems).
Examination Requirements
Paramedic candidates will test at the EMT level and again at the paramedic level. At the paramedic level, the candidate must pass the National Registry certification exam and Arkansas paramedic exam.
In order to be certification-qualifying, a practical skills examination must meet standards set by the National Registry. However, states often choose to administer the test at the state level, tailoring it to their needs. The National Registry website does not list Arkansas practical examinations; the usual reason that examinations are unlisted is that they are closed to outsiders. The National Registry can provide general information about paramedic testing (https://www.nremt.org). Candidates can expect to receive more specific information, including test dates, from their training programs.
The cognitive examination is administered in the same format throughout the nation. The exam tests understanding of the full spectrum of traumatic and medical emergencies; about 15% of the content covers pediatric emergency.
The candidate will need to complete all portions of the program, including internship, before sitting for the cognitive examination. He or she must have an NREMT account. An ATT will be issued once eligibility has been confirmed and fees have been paid. The ATT grants a 90-day testing window. The candidate can schedule at any participating Pearson Vue assessment center. Because the exam is computer-delivered, it can be made available on an ongoing basis.
The Application Process
The education, examination, and application processes are interrelated, at least in the case of in-state applicants.
Arkansas requires state background checks. Individuals who have not held continuous residence in the state for at least five years must also have federal background checks. Prospective EMSPs can expect to go through a background check process at the student level – forms are found on the Department of Health website (EMS Forms).
Students at all levels must earn the recommendation of the training coordinator.
Arkansas uses an online application system. A prospective licensee will find relevant forms within the system.
Licenses can be verified online (https://aremslicense.adh.arkansas.gov/).
Renewal Requirements
There are several renewal methods. The total amount of continuing education will vary.
A paramedic who chooses to go through the National Registration recertification process using the examination method need document only 24 hours of continuing education to the Arkansas Department.
In other cases, the continuing education requirement is 72 hours; this may include 1) a refresher course or 2) 48 hours of coursework that meets specific course guidelines.
The renewal applicant will need to have the medical director verify psychomotor (practical) skills.
The applicant will also need to document current Advanced Cardiac Life Support (ACLS) certification.
Additional Information
Licensing information is available from the Arkansas Department of Health (EMS Licensure Information). Emergency Medical Services can be reached by telephone at 501-661-2262.
Rules and regulations are published online (Rules and Regulations). There are periodic changes. The latest version of the Emergency Medical Services rules went into effect in 2014.
The Paramedic Society of the Arkansas EMT Association is an additional professional resource (https://www.aemta.org/). AEMTA provides professional development opportunities but is not involved with the licensing process.