Paramedic License Requirements in Alaska
Alaska's paramedics are licensed as Mobile Intensive Care Paramedics, or MICPs; this term dates back to 1974 when many states were not yet licensing paramedics. MICPs are licensed by the Alaska State Medical Board.
An Alaska MICP must be at least 19 years of age and a high school graduate. Licensure is based on meeting education and examination requirements. The MICP must have a physician sponsor.
Select an Alaska Paramedic Topic:
Educational Requirements
Emergency Medical Technician (EMT) certification or licensure is a prerequisite. An EMT can expect to be asked to provide evidence of national certification or Alaska licensure when he or she applies for admission to an Alaska MICP program.
<!- mfunc feat_school ->
Featured Programs:
Sponsored School(s)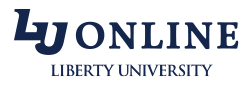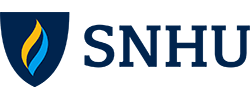 <!- /mfunc feat_school ->
According to administrative code, the paramedic program must follow the curriculum of the U.S. Department of Transportation (http://www.legis.state.ak.us/basis/aac.asp#12.40.315). Standards will be different depending on when training took place. The Paramedic Association of Alaska notes that current students will need to attend programs accredited by the Committee on Accreditation of Educational Programs for the Emergency Medical Services Professions (CoAEMSP) as this is a requirement for admission to the national certification examination.
The program may award an associate's degree. However, this is not currently mandatory in Alaska.
The program will include a classroom component and a clinical component. It will culminate in a 480 hour internship. During the internship, the paramedic will work under direct supervision of a physician sponsor or other qualified professional who has been delegated this responsibility.
The physician sponsor will need to verify that the individual is competent to perform procedures listed in administrative code. Included are the following tasks:
Electrocardiographic monitoring/ defillibration
Intravenous therapy
Gastric suction
Blood draw
Administration of approved agents
Pneumatic anti-shock devices
Pulmonary ventilation and endotracheal intubation
Performance of other emergency procedures specifically authorized by the sponsoring physician
Scope of practice is described in 12 AAC 40.370 of state administrative code.
Examination Requirements
The prospective paramedic will need to pass both parts of the National Registry of Emergency Medical Technicians (NREMT) examination at the paramedic level. The psychomotor portion requires the candidate to perform paramedic duties. The licensing agency states that the Southern Region Emergency Medical Services Council, Inc. coordinates testing.
The cognitive examination is computer-adapted. Candidates will apply to the NREMT for certification before taking it. Once approved, they will receive information about scheduling.
Examination and certification information is available from the NREMT (https://www.nremt.org/). The NREMT can be reached at 614-888-4484.
The Application Process and Materials
Certification as an EMT-Paramedic is a prerequisite for licensure as an MICP. A provisional license, however, may be issued to a candidate who is awaiting examination; this is at Board discretion.
National certification does not have to be current.
License applications can be downloaded from the State Medical Board (https://www.commerce.alaska.gov/web/cbpl/ProfessionalLicensing/StateMedicalBoard/ApplicationsForms.aspx).
The applicant will need either a letter from the program director or a certified true copy of the training certificate. The latter can be obtained from a notary public; instructions are included in the application packet.
The supervising physician will verify internship.
The applicant will need to provide a letter from his or her physician sponsor.
The licensing agency will also need a passport-style photograph.
The application form requires notarization.
Applicants must provide license verification of paramedic licenses and other healthcare provider licenses whether held in a U.S. state, province, or foreign nation.
The Board will require a $50 application fee and $50 license fee; the application fee is nonrefundable.
Applicants may, if they choose, mail the application package Certified Mail-Return Receipt.
Applications for licensure are considered at Board meetings; these are held just four times a year. The applicant has the option of applying for a temporary permit; this may be issued by the executive administrator. There is an additional $50 fee. Processing time is typically four to six weeks.
The Paramedic Association of Alaska recommends that all applicants opt for the temporary license.
The Board reserves the right to request a personal interview. Generally, this is only done if there are questions that require further information to resolve.
Out-of-State Paramedics
Out-of-state paramedics will need to meet most of the requirements that new Alaska graduates do. However, they will not need to document completion of the 480-hour internship.
An out-of-state paramedic license may not be suspended or revoked and there may be no unresolved investigations or disciplinary proceedings initiated by the other state board.
An out-of-state paramedic will provide license verification as well as a declaration of competence from someone who has acted as physician sponsor.
License Renewal
Licenses are renewed biennially. At the time of renewal, the paramedic will need to be current on Advanced Life Support (ALS) training; the provider may be the American Safety and Health Institute or the American Heart Association.
The paramedic will also need to be current on adult, child, and infant Basic Life Support; qualifying coursework will include obstructive airway techniques and CPR.
A paramedic is expected to earn an average of 60 classroom or clinical hours per twelve month period. Advanced and basic life support coursework hours can be applied toward this requirement.
Renewal applications are also found in the 'applications and forms' section of the Medical Board website.
Additional Information
Information about paramedic licensure is available from the State Board of Medicine (https://www.commerce.alaska.gov/web/cbpl/ProfessionalLicensing/StateMedicalBoard.aspx). Applicants with questions can contact the Juneau Office. The number 907-465-2756 should be used for last names beginning A-K, the number 907-465-2541 for last names beginning L-Z. The Department of Labor and Workforce Development has provided email contact information for the State Board (http://www.labor.state.ak.us/research/dlo/paramedc.htm).
The Emergency Services Unit of the Alaska Department of Health and Human Services (DHHS) also provides some information about paramedic licensure (http://dhss.alaska.gov/dph/Emergency/Pages/ems/default.aspx). Prospective paramedics are under DHHS jurisdiction while working at the EMT level. The Unit notes that the typical role of an MICP varies by geographic location (http://dhss.alaska.gov/dph/Emergency/Pages/ems/training/default.aspx). In some locales, MICPs may take on supervisory or directorial roles.
The Paramedic Association of Alaska is Alaska's professional association (http://www.akmedics.org).