Paramedic License Requirements in Alabama
Alabama's EMT-Paramedics are licensed by the Office of Emergency Medical Services (OEMS), under the banner of the Department of Public Health.
State licensure is now based on national certification through the National Registry of Emergency Medical Technicians (NREMT).
Select an Alabama Paramedic Topic:
Education and Training Requirements
A prospective paramedic will be licensed or certified as an Emergency Medical Technician en route to licensure at the paramedic level. This is an NREMT requirement. There are multiple programmatic options. The student may enroll in a single sequence of courses that allows for examination at multiple points along the way.
<!- mfunc feat_school ->
Featured Programs:
Sponsored School(s)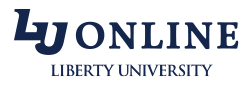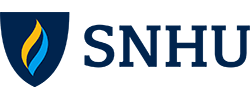 <!- /mfunc feat_school ->
EMT programs must be state-approved. Additionally, paramedic programs must be accredited by the Committee on Accreditation of Educational Programs for the Emergency Medical Services Professions (CoAEMSP); CoAEMSP is under the banner of the Commission on Accreditation of Allied Health Education Programs (CAAHEP).
CoAEMSP programs meet curricular standards at the level required by the standards of the United States Department of Transportation; this has long been the standard, though recent years have seen a shift away from a single nationwide curriculum and toward meeting a complex set of objectives set at the national level. CoAEMSP Programs are evaluated and ultimately accredited on the basis of many factors, including resources and affiliations, qualifications of directors and instructors, student/ graduate outcomes, and fair practices. Accreditation standards are revised on a five-year basis.
According to state rule, students must be, at minimum, within a year of eighteen when they complete their entry-level programs (http://www.adph.org/ems/Default.asp?id=811). However, the examination/ certification agency requires that individuals be at least eighteen before applying at either the EMT or paramedic level.
Alabama paramedic students have multiple degree options and may complete their studies with a certificate, a diploma, an associate's degree, or even a bachelor's. Those who choose the bachelor's option can expect additional coursework in areas such as emergency services management.
An individual must have current paramedic protocols when he or she applies for Alabama licensure. Individuals who need protocol training are directed to contact one of the regional offices.
The Examination and Certification Process
The prospective paramedic will achieve certification through the National Registry of Emergency Medical Technicians. Certification is dependent on passing a knowledge test and a psychomotor (practical skills) test.
An Alabama student will take the practical exam through his or her training program (http://www.adph.org/ems/Default.asp?id=813). Psychomotor examinations are conducted in the manner prescribed by the NREMT. Prospective paramedics are evaluated on skills such as patient trauma assessment and dynamic cardiology. There will be some changes to the psychomotor examination in 2017.
The knowledge test covers the following topics:
Emergency Medical Service Operations
Airway and Respiration Issues
Cardiology and Resuscitation
Trauma
Medical and Obstretics/ Gynecology Paramedicine
The knowledge test is now computer-adapted. The number of questions is variable. Testing is available at Pearson Virtual University Enterprises centers. Candidates can schedule on a day that is convenient to them. They will, however, first need to apply to the NREMT for certification. This step should be carried out three to four weeks in advance of the intended test time. The NREMT will need confirmation from the program director that requirements have been met. Eligibility can also be denied on the basis on criminal history. The NREMT will issue an Authorization to Test (ATT) once eligibility has been determined. Candidates will need to pay a $110 fee before the ATT can be issued.
Testing and eligibility information can be found on the NREMT website (https://www.nremt.org/nremt/about/reg_para_history.asp). Pearson has also provided information pages (http://www.pearsonvue.com/nremt/).
The NREMT can be reached at 614-888-4484. Candidates are advised to call if the ATT includes any inaccuracies.
Retakes are allowed, but a $110 fee is assessed each time the individual takes the cognitive examination. After three failures, remediation is required.
If two or more years have elapsed since the program, the individual will need to complete 48 hours of continuing education before he or she can be approved; the individual may have the option of enrolling in a refresher course.
The License Application Process
License forms and instructions are available from the Alabama Public Health website (http://www.adph.org/ems/index.asp?id=816).
Individuals submit their applications only after receiving notification of examination success from the NREMT.
They will submit a copy of their National Registry certification and Alabama protocols.
There is a $10 license fee at the paramedic level.
The initial application is currently submitted by paper. However, paramedics have the option of renewing online.
Licenses are issued for two years. The licensing agency expects current national certification as well as training in current protocols.
Reciprocity
Paramedics who already hold National Registry certification are eligible for reciprocity but will need to complete the license process in Alabama.
Advanced Training in Transfer Medication
Alabama paramedics may have the opportunity to take advance coursework in transfer medication. This prepares them to administer a range of medications that may be necessary during interfacility transport. Coursework also provides detailed instruction on procedures such as chest tubes.
An individual who qualifies for an added endorsement can mark the appropriate space on the standard EMT/ paramedic application.
Additional Information
Related career articles include: "How to Become an EMT in Alabama" and "How to Become an Emergency Dispatcher in Alabama"
Information about Alabama paramedic licensure is available from the Office of Emergency Services (http://www.adph.org/ems/index.asp?id=816). Applicants with questions may call 334-206-5383.
The Department of Public Health has provided contact information for EMS regional offices (http://www.adph.org/ems/Default.asp?id=813).
Prospective paramedics should be aware that rules change periodically. There were rule changes in 2013.
The Alabama Emergency Services Association is an additional professional resource, but is not involved with the licensing process (http://www.aemtaonline.com).