911 Dispatcher Requirements in Wyoming: What does it take to become a Dispatcher in Wyoming
Some Wyoming 911 dispatchers work for large communication centers. Others are isolated in very rural law enforcement departments. They do, however, need to handle the same types of emergencies.
Wyoming dispatchers are state certified. The state has minimum standards at both the hiring and training levels. Training standards are those of the Peace Officer Standards and Training Commission (POST).
Dispatchers need both general education and discipline-specific training. An individual can enter the field with education at the 12th grade level. College can be useful for advancement; in some instances, it also facilitates entry into the field. Discipline-specific training may be pursued before or after hire.
Higher education, such as an associate's or bachelor's degree, may offer additional opportunities and status in the Emergency Dispatcher field.
<!- mfunc feat_school ->
Featured Programs:
Sponsored School(s)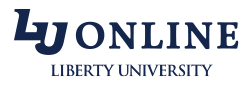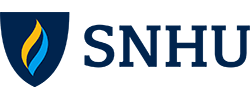 <!- /mfunc feat_school ->
Select a Wyoming 911 Dispatcher Topic:
General Eligibility Requirements
State rule mandates that dispatchers be adults; this U.S. citizenship is required. A potential hire will have an oral interview.
An applicant will have criminal background records carried at the federal, state, and local levels; he or she must have fingerprints made. The individual cannot have had any criminal conviction punishable by imprisonment in a state or federal penitentiary.
The individual cannot have conditions that would impact on ability to perform duties. According to state rule, emotional or psychological conditions are to be evaluated by a psychologist or psychiatrist.
The individual must display good character; this will be determined by a background check carried out by the employing agency. The hiring agency is expected to investigate the following:
Employment history
School records
Credit history
Driving records
Military records, if applicable
The hiring agency is also expected to check personal references, interview the individual's spouse, and determine drug status.
The usual background check requirements may be waived if the professional is currently certified or is employed and in good standing with another Wyoming law enforcement agency.
General eligibility requirements are described in Chapter 2 of Board Rule (http://ag.wyo.gov/post-home-page/post-table-of-contents). Agencies report their employees to the Commission shortly after hire.
Entry-Level Educational Standards
The minimum educational level is high school education or "equivalent achievement". This is specified in state rule.
In some cases, it will be adequate to meet state mandates. In other cases, the hiring agency will look for education and/ or related work experience. This is the case with the Wyoming Highway Patrol. One can qualify to work for the Wyoming Highway Patrol at the Dispatcher I level with an associate's degree (https://www.governmentjobs.com/careers/wyoming/classspecs/912424). One can also qualify with one to three years of progressive experience; the department notes that experience is typically in dispatch.
In some cases, examination performance is the main criteria for selection. Candidates may, for example, be asked to take the PERFEX or Criticall. Both assessments require multi-tasking ability. A typing test is another common requirement.
Different jobs may require slightly different skill sets. Some dispatchers, for example, also handle a good deal of routine police communications work.
State job specifications are available from the Wyoming Department of Administration and Information (https://www.governmentjobs.com/careers/wyoming/classspecs). Some jurisdictions have made their own job descriptions available. Actual job postings may include more specific requirements.
Training Requirements
Dispatchers complete their state-mandated training through the Wyoming Law Enforcement Academy (WLEA). They can expect to receive wages while attending the mandatory training session.
The Public Safety Communications Basic course has been increased to 79 hours. It includes coursework in the following areas:
Professional orientation
Telephone procedures
Radio procedures
Legal issues
Administrative matters
Behavioral training
The student will take a comprehensive examination at course conclusion.
The Public Safety Communications Basic course is currently held two times per year. A list of upcoming dates is found on the MLEA website (http://www.wleacademy.com/). Hires are allowed up to two years to complete training. An extension can be authorized in certain circumstances. MLEA has provided a downloadable information guide. The Basic Programs Manager can be reached at 307-358-3617.
A dispatcher who holds basic certification is required to complete additional approved training and qualify for an advanced certificate. The advanced certificate can be awarded after 20 approved training hours and one year of additional experience. Chapter 5 of Commission Rule states that failure to meet requirements within a two-year period will result in denial of recertification.
Agency-Level Training: Some large agencies have in-house training programs that are much lengthier than the MLEA program. An example is Laramie; new hires receive 12 weeks of in-house training.
One common component is Emergency Medical Dispatch (EMD). EMD training decisions are made at the agency level (http://psc.apcointl.org/2010/09/01/state-training-certification-survey/).
Pre-Hire Training Option
Individuals who have not yet been hired as dispatchers do have the option of attending basic training through the MLEA pre-service training program. However, they will need to pay for their training (or utilize funding received through other sources). Currently, there is a $400 nonrefundable application fee and a $900 course fee. The $400 fee covers evaluations and assessment carried out by the Academy to determine eligibility (https://www.wleacademy.com/). The pre-service representative can be reached at 307-358-3617.
The Commission places time limits on acceptance of pre-service training.
Out-of-State and Former Wyoming Dispatchers
Individuals who have received comparable training in other states may be found eligible for certification by examination. They must have been employed as dispatchers within the prior five years.
Dispatchers who have been employed in Wyoming during the prior three to five year period may also be certified by examination. Those who have been employed within the state within the prior three year period may be eligible for recertification without examination.
Leadership and Advancement
Emergency communications professionals who wish to become leaders in the field can pursue academic degrees and professional level certifications. Public administration and emergency management programs are among the top degree choices. Professionals may also consider degrees in criminal justice, training and development, or technical fields.
The National Emergency Numbers Association and APCO International both have highly regarded certification programs.
Professional Certificates
The Commission also awards professional certificates.
Professional-level state certification can be awarded on the basis of 1) experience and 2) training or education that go beyond that required for the standards advanced certificate.
Academic education is not mandatory but can decrease the timeframe necessary to achieve the professional certificate.
An advanced dispatcher who does not have a college degree will need three years of additional experience and 40 hours of Commission-approved training.
An advanced dispatcher who holds an associate's degree will need two years of additional experience and 20 hours of Commission-approved training.
An advanced dispatcher who holds a bachelor's degree will need a year of additional experience.
Standards are described in Chapter 5 of Commission Rule (http://ag.wyo.gov/post-home-page/post-table-of-contents).
Additional Information
Information about state standards is available from the Peace Officer Standards and Training Commission (http://ag.wyo.gov/post-home-page).
Wyoming has a combined chapter of the National Emergency Numbers Association and APCO International (http://wyomingapco.com/). NENA-APCO is not involved in the state certification process but may provide information about voluntary certifications, among other topics.