911 Dispatcher Requirements in Wisconsin
Emergency service dispatchers must, in most cases, meet requirements set by governmental organizations. In Wisconsin, requirements vary by jurisdiction. Wisconsin's 911 telecommunicators may work at any of the state's more than 100 Public Safety Answer Points, or PSAPs. Some dispatchers perform similar duties for other organizations. Employers can include health centers or ambulance companies.
Among the most fundamental pre-hire skills is multi-tasking, including the ability to keyboard in a relatively automatic way while carrying out activities that require higher cognitive skills. Dispatchers typically need good written communication skills as well as good oral skills. Different agencies have different ways of assessing that candidates have foundational skills.
Discipline-specific knowledge, on the other hand, is often developed post-hire.Training will again vary from agency to agency. In a state like Wisconsin, where there is not statewide professional regulation, professional association membership can be especially useful. Wisconsin has very active professional organizations.
Successful 911 dispatchers can take on supervisory, training, or managerial roles or utilize their skills in related disciplines.
<!- mfunc feat_school ->
Featured Programs:
Sponsored School(s)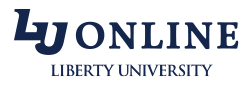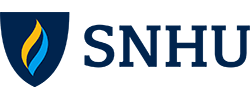 <!- /mfunc feat_school ->
Higher education, such as an associate's or bachelor's degree, may offer additional opportunities and status in the Emergency Dispatcher field.
Select a Wisconsin 911 Dispatcher Topic:
Eligibility Requirements and Hiring Process
Typical requirements include citizenship and high school diploma or equivalency. The minimum age is often 18. In some cases, though, it is as high as 21. Felony convictions and domestic violence convictions are generally disqualifiers. The Wisconsin Association of Public-Safety Officers (APCO International) has provided a small sampling of job postings (https://www.wipscom.com/jobs).
The hiring process varies from jurisdiction to jurisdiction, but often involves multiple stages. The applicant may need to submit results of a typing test. The hiring agency may require a psychological profile. Candidates may take assessments such as the Criticall. The Criticall has multiple tests; candidates may be tested on skills such as keyboarding, cross referencing, alpha numeric recall, and call summarization.
Telecommunicators often have a lengthy probationary period. Mandatory trainings are pursued during this time. Some telecommunicators will earn multiple national certifications during the training period. One common certification is APCO Public Safety Telecommunicator I. This takes the equivalent of a full-time week. Certification is dependent on passing an examination on course content. The public safety agency may also require Emergency Medical Dispatch (EMD) certification.
Healthcare centers will generally seek EMD and/ or Emergency Medical Technician-Basic (EMT) certification. The organization will likely specify a particular EMD training provider.
Education
Entry Level: While 12th grade is the generally accepted minimum educational level nationwide, some Wisconsin employers look for post-secondary coursework. Chilton, for example, looks for high school education and some post-secondary coursework in a field such as political science or criminal justice — unless the candidate has law enforcement experience or some other equivalent combination of education and experience.
Bilingualism is often a preferred qualification.
Advancement: At the higher administrative level, a degree is a typical requirement. One example is Communications Center Director for Rock County. A bachelor's is the expected educational level. Acceptable fields include public administration, communications, or public safety. Considerable work experience is also needed: at least ten years total public safety experience with at least five at the supervisory or managerial level.
Degrees can also be an asset at the lower supervisory levels. A further advantage is that they offer versatility, with the option of transitioning to other public safety or emergency management fields.
911 Leadership
Advanced certifications are also an asset. Some supervisory level certifications are based on relatively brief trainings in particular areas. An example is the Center Manager Certification Program (CMCP).
Other certifications are bestowed on candidates who have generally distinguished themselves. The Emergency Numbers Professional (ENP) and Registered Public-Safety Leader (RPL) are examples of the latter. The RPL is awarded by the Association of Public Safety Officers (APCO International). RPL candidates spend a year working on a public service project that, in most cases, has impact beyond that of the local PSAP.
The 911 and communications field are always in need of leaders. They consider everything from new technologies to ways of educating the public. IWCE's Urgent Communications recently published the story of a small 911 center in Wisconsin that had implemented a text system — and how a dispatcher offered text support to a teenager in Tennessee (http://urgentcomm.com/psap/wisconsin-911-dispatcher-uses-text-messaging-system-help-first-responders-provide-aid-tennessee). The young man hadn't known that he could dial 911 from a cell phone with expired minutes and had also inadvertently texted a nonlocal number.
Wisconsin may be considered to be in need of leaders in the areas of training and policy. Many states have passed mandatory training requirements. This has yet to happen in Wisconsin.
Additional Information
The Wisconsin Chapter of APCO International (http://www.winena.org/WIAPCO/wiapco_index.html) and the Wisconsin Chapter of the National Emergency Numbers Association (http://www.winena.org/WINENA/winena.index.html) are valuable professional resources. The two organizations cooperate in various ways, including maintaining a joint website and hosting a joint conference. Chapter meetings are held on the same day. The conference is an opportunity to participate in educational sessions on various topics. Among the 2015 topics were text to 911, crisis management and intervention, and weather myths and challenges.
Wisconsin APCO is the nation's first state chapter, having been chartered in 1939. Wisconsin APCO has a ProCHRT/Recognition Committee representative; ProCHRT represents a nationwide project to implement high training standards and have emergency telecommunications recognized as the public safety profession that it is.