911 Dispatcher Requirements in West Virginia
West Virginia sets statewide minimum standards for public safety telecommunicators.
Most emergency telecommunicators are public servants. West Virginia emergency communicators are typically employed at the county level, though there are exceptions. Some, for example, are under the banner of the state police. An emergency dispatch center typically dispatches for many agencies, which can include municipal and college police departments, sheriff's offices, fire and rescue departments, hospitals, and ambulance services; forest law enforcement may also be covered.
West Virginia sets statewide minimum standards for public safety telecommunicators.
Some dispatchers are hired by medical services. They may not be subject to the same mandates, but standards are high. A background in EMT/ paramedics is often desired (and sometimes mandated) by the company.
Higher education, such as an associate's or bachelor's degree, may offer additional opportunities and status in the Emergency Dispatcher field.
<!- mfunc feat_school ->
Featured Programs:
Sponsored School(s)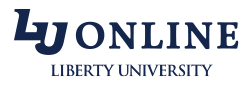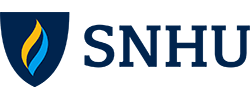 <!- /mfunc feat_school ->
Select a West Virginia 911 Dispatcher Topic:
Pre-Hire Requirements
State code mandates that individuals employed by emergency dispatch centers have background checks. At minimum, the agency will perform a criminal background check through the state police. Felony convictions are disqualifying under state law.
The background check may be more comprehensive. A physical may also be performed as a condition of hire.
Agencies will set different standards for determining whether applicants are likely to complete training, perform satisfactorily, and stay for the long-term. The minimum educational level is generally high school graduation or equivalency. Some agencies state a preference for education or experience beyond this level. Morgan County, for example, has stated a preference for degrees at the associate's or bachelor's level, and for candidates who have experience/ education comparable to that that would be gained in a bachelor's program in a public safety field such as fire science or emergency management. Jefferson County requires a year of experience involving public contact.
The hiring process may include a written or computerized test. Nationwide, many agencies use the ECOMM or Criticall. Both attempt to measure emergency telecommunications aptitudes, including multitasking. Nationwide, job retention is tied to specific measurable skills as well as to job training. p>
Typing skills are considered fundamental. However, the minimum speed will vary a good deal from one agency to another.
Bilingualism can be an asset.
Training Requirements
West Virginia has set minimum standards for both general public safety telecommunicator training and emergency medical dispatch (EMD). Training standards are set at the minimum level recommended by national organizations. In setting minimum standards for both telecommunicator and emergency medical dispatch, West Virginia is ahead of many states. The actual amount of training can vary a good deal from agency to agency. Many agencies across the nation supplement the minimum or basic training — some by quite a lot.
Since 1994, West Virginia has mandated a 40-hour training course. The program must be nationally recognized. This gives agencies some leeway. Often the choice is the Public Safety Telecommunicator certification program offered by the Association of Public-Safety Communications Officers (APCO International). Agencies may opt for other trainings such as the Emergency Telecommunicator program offered by the International Academies of Emergency Dispatch (IAED).
Basic training must, under state law, be completed within a year. Only occasionally will an agency state a preference for those who have already completed a program, for example, the APCO International course. Prospective dispatchers should be aware that if they elect for training pre-hire they will still be subject to particular standards set by their hiring agency.
Emergency Medical Dispatch is a more recent requirement, having gone into effect in 2013. EMD prepares a telecommunicator to give potentially life-saving directions to individuals who are waiting for the arrival of medical services – or to bystanders who have witnessed accidents or other emergencies. Jefferson County, one of 97 EMD Accredited Centers of Excellence nationwide, has provided additional explanation of emergency medical dispatch (http://www.jeffersoncountywv.org/county-government/departments/emergency-communications/emergency-medical-dispatcher).
EMD training typically takes the equivalent of three to four full-time days. Again, agencies are allowed to select from nationally recognized providers. Not all agencies use identical protocols. Therefore this training will be more difficult to complete before hire.
An EMD should expect to pursue and maintain CPR certification.
Other Job-Related Training
West Virginia Automated Police Network (WEAPON) certification is a frequent job requirement. The allowable timeframe may be as long as a year.
The dispatcher may also need training in the National Incident Management System (http://www.jeffersoncountywv.org/county-government/departments/emergency-communications/radio-training).
Advancement Opportunities
Supervisors may do far more than ensure shifts are covered and employees are supervised. The following are among the potential duties:
Developing operating procedures
Selecting training materials
Implementing technologies
Serving as liaison with other agencies
Professionals often need more training to supplement what they learn during their years on the job. They may pursue relatively short term trainings such as APCO Training Officer. Additionally, they may pursue college degrees in fields such as public administration or emergency management. These degrees are versatile and can help an otherwise qualified professional move through the ranks – or transfer skills to related emergency management or public safety roles.
Additional Information
Minimum standards are described in State Code 24-6-5 (http://www.legis.state.wv.us/wvcode/ChapterEntire.cfm?chap=24&art=6&section=5). Additional information is available from county-level 911 centers.
The state chapter of APCO International serves as an additional professional resource (http://www.psconnect.org/wvapco/home).