911 Public Safety Dispatcher Requirements in Virginia
Virginia has set statewide training standards for public safety dispatchers. Additional standards are set by hiring agencies. Emergency dispatchers are generally public servants but may be employed by a variety of entities.
Higher education, such as an associate's or bachelor's degree, may offer additional opportunities and status in the Emergency Dispatcher field.
Select an Virginia 911 Dispatcher Topic:
Hiring Standards
Prospective telecommunicators can expect background checks.
<!- mfunc feat_school ->
Featured Programs:
Sponsored School(s)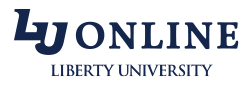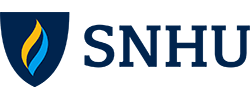 <!- /mfunc feat_school ->
High school graduation or equivalency represents the entry-level for the profession. However, an applicant with only a high school diploma is often not the strongest candidate. Some agencies look for either work experience or further schooling. The agency may use a test to determine compatibility. Many jurisdictions use the Criticall. The CritiCall tests various skills such as multitasking, data entry, and alpha numeric memory. Individual agencies may select which components they wish to test.
The agency may administer other tests to determine physical and mental suitability. Virginia Beach, for example, can extend a conditional offer after job testing and interview, but then requires a physical examination, psychological examination, and polygraph test.
Training Requirements
Virginia has mandated a total of 80 hours of training, including 40 classroom hours.
All public safety dispatchers must attend an academy through the Virginia Department of Criminal Justice Services (DJIC). Typically, students attend regional academies. The Association of Public-Safety Communications Officers (APCO International) notes that some large centers have their own academies (http://psc.apcointl.org/2010/09/01/state-training-certification-survey/).
Students can expect testing. The DCJS has provided a document of training standards (https://www.dcjs.virginia.gov/law-enforcement/manual/standards-performance-outcomes/dispatchers-effective-march-30-2019/).
Mandatory training is to be completed within one year of hire.
Dispatchers typically need Virginia Criminal Investigation Network (VCIN) certification. In order to be eligible, they must either be U.S. citizens or have been lawful residents of the country for at least ten years.
A dispatcher can expect to receive information from his or her employing agency. Some large agencies provide much longer classroom training periods with the mandated training representing only a small portion. Among these are Fairfax County and Virginia Beach.
Emergency Medical Dispatch Accreditation and Certification
Virginia has a statewide accreditation program for emergency medical dispatch. It is administered by the Virginia Office of Emergency Medical Services. It is the center, not the individual dispatcher, who is accredited. There must be at least one EMD on duty at all times at an accredited center.
A call-taker who works at an accredited center can expect to receive training at some point during his or her first two years. APCO International, the National Emergency Communications Institute (NECI), and PowerPhone are among the options. The center will determine the training program/ protocols (https://www.vdh.virginia.gov/emergency-medical-services/oems-information/). The training takes the equivalent of about three full-time days. An EMD can expect annual continuing education.
The Office of Emergency Medical Services also delineates other EMD roles, including quality assurance and quality improvement. The Office has provided a brochure outlining the importance of EMD (https://www.vdh.virginia.gov/content/uploads/sites/23/2016/06/PSAPBrochure.pdf).
Career Opportunities
There is often a well-defined career path, at least at the lower levels. In some municipalities, for example, Fairfax County, dispatchers automatically move from one level to the next when they have fulfilled the necessary requirements.
In some jurisdictions, a degree becomes an expected or preferred qualification at the supervisory level. An example is Police Communications Supervisor at Georgetown University; the hiring agency looks for a bachelor's degree in a field such as criminal justice as well as a minimum of five years of progressively responsible experience in law enforcement communication. Candidates will find some higher level positions posted on the website of APCO International (http://www.virginia-apco.org).
The Commonwealth of Virginia has provided a career guide for police, fire, and ambulance dispatchers. The publishing agency notes that there are more options than moving up a pay grade or becoming a supervisor (http://jobs.virginia.gov/). Emergency dispatcher is considered part of the emergency services job band. It is a practitioner role and falls under the state job classification of emergency coordinator. Emergency coordinator manager, meanwhile, is a non-practitioner role. Individuals with emergency coordinator manager job roles may administer disaster preparedness programs. There are other job groups that use some of the same aptitudes and interests. Other jobs that may be of interest to emergency coordinators include law enforcement, public safety compliance, and security services.
While other jurisdictions may use different titles, the same concepts apply. Emergency dispatchers have transferable skills. One closely related role is that of police records specialist; while some duties are similar to that of a police dispatcher, the focus is on non-emergencies. Charlottesville lists high school diploma among the qualifications for police records specialist. A college degree is listed among the preferred qualifications. Other preferred qualifications include fluency in a second language, related job experience and NCIC or VCIN experience.
Dispatchers/ emergency coordinators may enroll in degree and certification programs to increase their long-term options. Depending on personal interests, an individual may opt for a program in public administration, criminal justice, emergency management, or business administration. There are many potentially relevant options from communications to training and development.
The APCO International RPL certification and the National Emergency Numbers Association ENP certification are for career-focused professionals. A lot of work goes into earning these credentials. The Virginia Chapter of NENA conducts ENP study groups; some scholarship money is available.
National organizations offer a variety of short-term training and certification programs; these are useful to a professional who has been appointed to a higher position or assigned additional duties.
Additional Information
Information about Emergency Medical Dispatch is available from the Virginia Department of Emergency Medical Services (http://www.vdh.virginia.gov/OEMS/PSAP/PSAP.htm).
State professional associations include the Virginia Chapter of APCO International (http://www.virginia-apco.org) and the Virginia Chapter of the National Emergency Numbers Association (http://virginia-nena.org).