911 Emergency Dispatcher Requirements in Vermont
Vermont telecommunicators typically work for law enforcement agencies, though they receive calls for, and often dispatch, other types of emergency services. There are six E911 Public Safety Access Points (PSAPs) that receive calls through the statewide enhanced 911 system. All PSAPs are under the authority of law enforcement organizations. Two are under the banner of the state police, three under the banner of police departments, one under a sheriff's office. The E911 Board has provided a map (https://e911.vermont.gov/maps-and-gis-data).
Individuals may be hired as emergency dispatchers by agencies other than these six PSAPs. Some of these dispatchers also work out of police departments. Some have other authorities, for example, colleges.
To be eligible for hire as an E911 call taker, one must clear a criminal background check and a motor vehicle records check.
Higher education, such as an associate's or bachelor's degree, may offer additional opportunities and status in the Emergency Dispatcher field.
<!- mfunc feat_school ->
Featured Programs:
Sponsored School(s)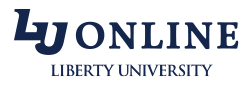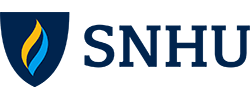 <!- /mfunc feat_school ->
Select a Vermont 911 Dispatcher Topic:
Educational Requirements
The minimum educational level is high school graduation. College coursework is useful for advancement and, in some cases, also useful for entry into the field. The need for higher education depends on the amount of related work experience that the applicant has as well as the preferences of the hiring agency.
Most telecommunicators are civil servants. Many are state hires. There are multiple job classifications. There are three pathways to eligibility as an E911 Call taker by the State of Vermont (https://humanresources.vermont.gov/classification-position-management/classification/job-specifications). One can have 1) a high school diploma or equivalency and one year of previous experience in emergency telecommunication or emergency dispatch 2) a high school diploma and two years of public contact or non-emergency dispatch/ radio operation experience or 3) an associate's degree or at least two years of college. The following jobs are among those that would qualify as public contact: receptionist, welfare eligibility worker, rental clerk, and answering service call taker. There are two pathways listed for PSAP Emergency Communications Dispatcher. Both involve experience.
Some dispatchers must meet the requirements of other jurisdictions within the state. To obtain the position of Emergency Communications Specialist II for the City of Burlington, one needs at least high school level education. An associate degree in business or communications is listed as a preferred qualification.
Regardless of educational level, telecommunicators may need to pass one or more examinations en route to employment. There may be a computerized examination such as the Criticall. The Criticall tests multi-tasking as well as a variety of other skills that have direct bearing on one's ability to carry out dispatch and call taker duties in a fast-paced emergency telecommunications environment. A typing test is another frequent requirement.
Generally, a college degree becomes more important as one advances into higher level training, administrative, or technical roles.
The state personnel office lists two emergency communications training coordinator job classifications; classification depends on the department or agency. Both involve training duties beyond the entry-level. To qualify for Department of Public Safety Emergency Communication Training Coordinator, one needs a high school diploma and eight years of education or staff development experience; a bachelor's degree is listed as a preferred qualification.
There are also many technical roles related to 911 dispatch, though the number of positions is limited. An example is E911 GIS Technician; this involves collecting mapping and cartographic data (https://humanresources.vermont.gov/classification-position-management/classification/job-specifications).
PSAP Administrator is an example of a very high level position. A Vermont PSAP Administrator needs at least four years of experience, but college may substitute for up to two years of experience on a year-per-year basis. The actual amount of experience will depend on factors such as career achievements and the strength of the applicant pool.
College degrees can provide versatility. Some professionals may want to move into positions that involve planning for large-scale emergencies. Emergency management includes making provisions beyond those that are normally considered by 911 workers. While people can't call generally call 911 for their pets, emergency management professionals may be involved in emergency planning for animals (https://vem.vermont.gov/plans/local/animals).
Vermont has a certification program for emergency managers (https://vem.vermont.gov/programs/emd/certification).
Dispatch Certifications
A call taker/ dispatcher can expect to complete post-hire training and obtain one or more certifications. The individual may need to use criminal history databases such as the Vermont Criminal Information Center (VCIC) and National Criminal Information Center (NCIC) certifications.
Many telecommunications professionals will need certification through the Vermont E-911 Board. Again, this is not required during the initial months of employment. A call taker can expect to receive information through his or her hiring agency.
Dispatchers who seek training beyond what is provided by their employing agency may turn to organizations such as the International Academies of Emergency Dispatch (IAED) or the Association of Public-Safety Communications Officials (APCO International).
Additional Information
Information about the state's PSAP system is available from the Vermont Enhanced 911 Board (http://e911.vermont.gov).
Information changes periodically. The state made the decision to close two PSAPs in 2015, bringing the number of PSAPs operated by the state police from four to two and the total number from eight to six. This move created some controversy. From time to time, other changes to the emergency communications organizational structure are considered (http://www.burlingtonfreepress.com/story/news/local/2015/02/10/proposed-dispatch-system-cut-costs-jobs/23142315/).
Dispatchers may want to pursue membership in professional organizations. Vermont emergency communications professionals can participate in the Atlantic Chapter of APCO International (http://www.apco-atlantic.org/) or contact the state representative of the National Emergency Numbers Association (http://www.nena.org/?page=Chapters).