911 Emergency Dispatcher Requirements in Utah
Most emergency dispatchers work for governmental agencies. Utah dispatchers may fall under various state and local authorities.
Different authorities set slightly different requirements at both the pre- and post-hire levels. However, many agencies participate in a state training program administered by Peace Officer Standards and Training (POST).
Dispatchers at more than 40 facilities fall under the jurisdiction of the Bureau of Emergency Medical Services: The Bureau is concerned with one discipline of emergency dispatch: dispatch of medical services.
Higher education, such as an associate's or bachelor's degree, may offer additional opportunities and status in the Emergency Dispatcher field.
<!- mfunc feat_school ->
Featured Programs:
Sponsored School(s)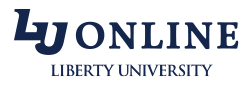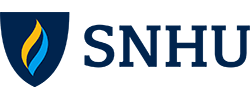 <!- /mfunc feat_school ->
Select a Utah 911 Dispatcher Topic:
Public Safety Dispatch in Utah
The Utah government has provided a map of the state's PSAPs (http://gis.utah.gov/911-psap-map). Many are concentrated in the state's urban areas.
Six communications centers are under the authority of the Utah Highway Patrol Communications Bureau (http://dispatch.utah.gov/). Employees at these centers dispatch for a number of services including law enforcement, fire, other emergency services, forestry and wildfire, and highway maintenance.
Many answering points are under the authority of local authorities such as sheriff's offices. Telecommunicators who work for county and city authorities may also dispatch for many agencies.
Entry-Level Educational Requirements
Hiring agencies typically look for both a high school diploma or GED and some evidence that the individual has the skills for the job. Evidence will include some combination of the following: tests and assessment, work experience, post-secondary education. Specific requirements vary from one agency to the next.
A typing test is among the most basic assessments an agency can administer. Some agencies instead test the ability to perform computer tasks in an automatic way while carrying out complex tasks; this may be quite different than clerical typing. Agencies may also assess other skills specifically related to dispatch. The Logan City Police Department, for example, utilizes a multitasking/ data entry assessment and video-based dispatch test as part of the hiring process; only candidates who perform satisfactorily on the multitasking assessment move on to the dispatch test (https://www.loganutah.org/government/departments/police/911_communications/dispatch_employment.php).
The Department of the Army hires emergency dispatchers. The U.S. government, advertising recently for a civilian employee in Utah, noted that the individual could be hired at either of two levels. At the GS-05 level, the expectation was a year of experience comparable to that that would have been performed at a lower pay grade. Experience could be earned through national service or volunteer positions as well as traditional paid employment, provided that the work was sufficiently related; education could potentially be substituted for experience. At the GS-06 level, work experience requirements became more stringent; education was not accepted in substitution.
Ultimately, a professional will need a broad skill set. The City of Provo has described a number of knowledge and skill areas that are evaluated as part of the selection process for Dispatcher I, Dispatcher II, and Senior Dispatcher. Knowledge areas are diverse, encompassing English composition, two-way radio, dispatch protocols, terminology, laws and rules, and geographic layout of surrounding areas.
Prospective dispatchers can also expect thorough background screening.
Training Requirements
Most state agencies, including all centers under the authority of the highway patrol, require telecommunicators to attend training through the Utah Peace Officer Standards and Training (POST). The basic course is 40 hours. It includes concepts such as public communications technology, call taking and interrogation, fire dispatch, law enforcement dispatch, and health and wellness. Enrollment is limited to employees of Utah public safety dispatch centers. The administrator or training coordinator handles registration.
Agencies that require POST certification also, in effect, require several other trainings, including Bureau of Criminal Investigation (BCI) certification, Incident Command System (ICS) 100 and 200, National Incident Management System (NIMS) 700, and Emergency Medical Dispatcher (EMD). All these are listed as certification requirements (http://post.utah.gov/in-service-investigations/additional-non-post-sponsored-training).
Emergency Medical Dispatch (EMD) may be mandated even in cases where the agency does not participate in POST training. Emergency medical dispatch centers must meet requirements described in Utah administrative code (http://www.rules.utah.gov/publicat/code/r426/r426-002.htm#T4). Among the requirements: Pre-arrival instructions must be provided by Certified EMDs. The Bureau of Emergency Services has provided a list of designated emergency medical dispatch centers (https://health.utah.gov/ems/providers/dispatchlist.php). It includes a number of sheriff's offices and police departments.
EMD certification is dependent on receiving 24 hours of instruction (https://health.utah.gov). The provider must be approved by the National Academy of Emergency Medical Dispatch.
Career Options
Career options include specialization, advancement, and/ or transfer of skills to related occupations.
Some Utah dispatchers specialize in particular areas of emergency dispatch such as tactical incident dispatch. Tactical incident dispatchers are prepared to provide dispatch for high-risk/ major incidents and for special events. Some go to the scene.
Some dispatchers work for medical centers where an important role is dispatching air medic transport. Wildlands fire dispatcher is another specialized dispatch role; wildlands fire dispatchers may be hired at the state level.
Other dispatchers take on supervisory, training, or administrative roles in 911. They may also specialize – in areas such as policy or training. At the highest levels, a college degree is often expected. A candidate for communications center manager in the City of Layton, for example, is expected to hold a baccalaureate degree; this is in addition to five years of experience in the field (with two years spent in supervision or management). The hiring agency may accept other equivalent combinations of education and experience.
Dispatchers may also transfer skills to various public contact, public safety, and emergency management roles. Some public contact positions will require no further education. Many roles, however, will. Degrees such as emergency management, public administration, and communications have broad application.
Additional Information
Information about Emergency Medical Dispatch is available from the Bureau of Emergency Medical Services (https://health.utah.gov/ems/about/).
The Utah Chapter of APCO International serves as an additional professional resource (http://utapco.org).