911 Dispatcher/Telecommunicator License Requirements in Texas
Texas telecommunicators are licensed. They must complete several state-mandated courses and pass an examination. They must also meet general eligibility requirements set at a state level.
Telecommunicators become eligible for a basic certificate after one year of employment. They may earn higher certificates after continued service and additional training.
Higher education, such as an associate's or bachelor's degree, may offer additional opportunities and status in the Emergency Dispatcher field.
Select a Texas Telecommunicator Topic
<!- mfunc feat_school ->
Featured Programs:
Sponsored School(s)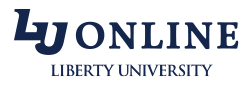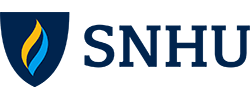 <!- /mfunc feat_school ->
General Eligibility Requirements
A prospective telecommunicator must be a U.S. citizen whether by birth or naturalization (https://www.tcole.texas.gov/content/telecommunications-officers). He or she must have attained the age of at least 18 and must hold a high school diploma or equivalency certificate.
The candidate must have a physical examination. Among the stated requirements: There can be no signs of drug dependency.
The candidate is also expected to have a psychiatric evaluation carried out by a psychologist or psychiatrist who is licensed in Texas. The evaluator may be selected by the agency or academy. Psychological evaluation by a physician is allowable only in unusual circumstances.
Crimes listed as Class A misdemeanors or above are disqualifying. Class B are disqualifying unless the conviction was ten or more years in the past. Licensure would also be denied on the basis of dishonorable discharge from the military.
Additional Requirements That May be Set by Hiring Agencies
Public safety agencies often administer one or more tests as part of the hiring process. They may also state a preference for post-secondary education and/ or experience that is at least loosely related. Conroe, for example, asks for a year of clerical or customer service work (https://cityofconroe.applicantpro.com/jobs/147697-46505.html).
Wichita Falls has classified Public Safety Dispatch Trainee as a position that typically takes six months or a year of training beyond high school and has listed junior colleges, vocational schools, and correspondence courses among the likely sources (https://cwftx.simplehire.com/postings/6689). Wichita Falls has also provided general information about academic skills used on the job. Reading skills are described as intermediate (high school to college), math and writing skills as basic. Technical skills are described as advanced. Wichita Falls is among a number of jurisdictions that uses the Criticall to assess aptitudes specifically correlated to success as a telecommunicator.
Garland lists six months of post-secondary training or education as a preferred, though not required qualification.
Employers may also state a preference for particular trainings before hire. CPR certification is frequently required.
Training Requirements
Dispatchers will need to complete several courses before they can receive initial licensing.
Like many states, Texas requires a 40-hour basic telecommunicator certificate course; this has long been a requirement. More recently, Texas recently passed a law requiring a 24-hour crisis communication course.
The dispatcher will also need a brief course in Texas Commission on Law Enforcement (TCOLE) rule review.
A dispatcher may take coursework through a regional TCOLE academy such as the Lower Rio Grande Valley Regional Development Center or the North Central Texas Council of Governments. The timeframe and procedures will vary a little from one academy to another.
The following is an example: qualified students may take basic telecommunicator, crisis communications and TDD/ TTY coursework through the Lower Rio Grande Valley Regional Development Center (LRGVDC); all three courses can be completed during a two week period (http://www.lrgvdc.org/downloads/policedpt/Telecommunicator%20License.pdf). Prospective students must document current employment. Students must score at least 80% on all tests. Prior to attending, the student will complete the rule TCOLE review.
A dispatcher will also need personnel orientation and field training.
Telecommunicators need 20 hours of continuing education per year.
Agencies may require additional certifications such as Emergency Fire Dispatch (EFD).
Higher Level Certificates
Telecommunicators can receive post-basic certificates from the Texas Commission on Law Enforcement (https://www.tcole.texas.gov/content/proficiency-certificates).
One requirement is experience. Two years are required for the intermediate certificate, four years for the advanced certificate.
The telecommunicator will also need additional training. The requirement is 120 hours of training for the intermediate certificate, 240 hours for the advanced.
TCOLE also offers a master level certificate for those with eight years of experience and 500 hours of training.
The certification agency will look for recent TTY/ TDD coursework (from the prior six months) when a certificate is sought.
A career-minded telecommunicator is expected to complete one training course from each of the following categories: cultural diversity, ethics in law enforcement, and Spanish for law enforcement. Each of these requirements need be met only one time as the professional progresses through the certificate levels.
Hiring agencies sometimes reference intermediate or advanced certificates in job postings. The University of Texas Health Science Center, for example, lists intermediate level Texas Commission on Law Enforcement Officer Standards and Education (TCLEOSE) Telecommunications Operator certification as an expectation for the position of Lead Police Telecommunications. Advanced certification is listed as a preferred qualification.
Opportunities for Specialization and Advancement
A telecommunicator may specialize in particular areas of emergency dispatch. An example would be tactical dispatch. Tactical dispatchers are specially trained to handle high-risk, low-frequency incidents.
Post-secondary schooling may facilitate advancement. The University of North Texas, for example, lists a bachelor's degree in a related field among the preferred qualifications for Communications Supervisor/ Public Safety Specialist IV. Among the acceptable degrees are criminal justice, sociology, computer science, and business. Among the other preferred qualifications is bilingualism in English and Spanish.
Other degree options that may have application in the emergency communications field are emergency management, public administration, and training and development.
Additional Information
Information about required training is available from the Texas Commission on Law Enforcement (http://www.tcole.texas.gov/content/telecommunications-officers).
The state boasts a number of professional associations for emergency communications professionals:
The Texas Telecommunicator Alliance is an offshoot of the Texas Chapter of NENA. Texas NENA has provided a list of Texas 911 regions (http://www.texasnena.org/?p=entities).