911 Emergency Dispatcher Requirements in South Dakota
South Dakota has set minimum standards for 911 telecommunicators at both the pre-hire and post-hire level. These standards apply to most, but not all, emergency dispatchers. Individual jurisdictions may set standards higher than those described in state administrative code.
Twelfth grade equivalency is adequate for many positions. Higher education can facilitate career development.
Higher education, such as an associate's or bachelor's degree, may offer additional opportunities and status in the Emergency Dispatcher field.
Select a South Dakota 911 Dispatcher Topic:
<!- mfunc feat_school ->
Featured Programs:
Sponsored School(s)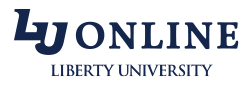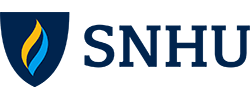 <!- /mfunc feat_school ->
South Dakota PSAPs and Emergency Communications Systems
South Dakota has 33 Public Safety Access Points (PSAPs), four of which are located on reservations; the four that are located on reservations are bound to state requirements on only a voluntary basis.
Individuals may also be hired as emergency dispatchers by employers outside the PSAP system. Some, for example, are hired by medical companies or ambulance companies to dispatch emergency medical services.
Among South Dakota's challenges is being a large state geographically, but a small state population-wise. 911 Magazine profiled emergency dispatch on the Cheyenne River Sioux Reservation, one of the most rural areas of the nation (http://www.9-1-1magazine.com/fine-cheyenne-river-sioux-tribal-pd).
Pre-Hire Eligibility Requirements
South Dakota 911 telecommunicators must be at least 18 years of age at the time that they are appointed (http://legis.sd.gov/rules/DisplayRule.aspx?Rule=02:05:01:01). They must hold high school diplomas or equivalency certificates. Additionally, they must be citizens of the United States.
A candidates will need to clear a fingerprint-based background check. Fingerprints are to be made by a law enforcement officer. Any offense punishable by more than a year of imprisonment is disqualifying. Lesser offenses will warrant review. The individual is eligible unless there are factors (such as the seriousness of the crime or conduct in the time since) that call fitness into question.
Certification can also be denied on the basis of adverse professional history.
The employing agency is required to conduct an oral interview before hiring a telecommunicator; the purpose is to determine that the candidate's personality, communication ability, and other personal traits are suitable for the role.
The certification agency also requires a physical examination. This is to be carried out by a medical doctor or physician's assistant. The examiner will need to certify that the individual is capable of performing duties. The certification form is included in the application packet.
The Certification Application Process
The prospective 911 dispatcher will initially demonstrate eligibility to his or her employer. However, mandatory paperwork must be submitted within ten days of hire. The 911 basic application can be downloaded from the website of the South Dakota Division of Criminal Investigation (dci.sd.gov/911 Basic Telecommunicator Certification). The telecommunicator will sign the application form, authorizing release of records. The employer will also sign the form. Two fingerprint cards will be included in the application. If the individual has a military background, a copy of the DD-214 is to be included as well.
A new hire who has not yet completed the state-mandated training will hold temporary or probationary appointment (http://legis.sd.gov/rules/DisplayRule.aspx?Rule=02:05:02:02).
Reciprocity
South Dakota has provisions for reciprocity (http://legis.sd.gov/rules/DisplayRule.aspx?Rule=02:05:02:03). Training may be waived all or in part on the basis of equivalent training completed in another jurisdiction. Examination is required.
The training must have been completed within two years prior to South Dakota appointment unless the dispatcher has been continually employed in the time since.
Training Requirements
A newly hired 911 dispatcher will need to complete the South Dakota Basic 911 Telecommunicator Certification Course, offered by Law Enforcement Training. Examination is a required component. The current curriculum is based on a 2012 job task analysis. The following are among the topics covered:
Professional communication
Call taking
911 rural addressing
Radio communications
First responder considerations
Career survival
The program includes hands-on experience with simulated call taking and radio communications equipment.
The state training program is 80 hours. It is completed over the course of two full-time weeks. The location is Pierre. Telecommunicators must complete the state training program within a year of hire. Currently, the program is offered three times per year. The DCI has provided dates for the coming year (dci.sd.gov 911 BasicTelecommunicator Certification 911 Telecommunicator Schedule).
The course included National Crime Information Center (NCIC) full access certification. All telecommunicators who use the NCIC system must have some form of certification; this is a national mandate. There are two levels.
The certification agency reports that while the two-week certification program is not mandatory for State Radio Communications or tribal agencies, many do attend.
The basic South Dakota telecommunicator program is followed by a three day Emergency Medical Dispatch (EMD) program. The state describes this as voluntary. However, it may not be voluntary from the standpoint of the individual agency. EMD training prepares a dispatcher to give pre-arrival emergency medical directions as well as prioritize medical calls.
There is a separate application form for state EMD training. The form is to be in no less than 45 days in advance.
An individual who maintains certification but does not work as an emergency telecommunicator for a South Dakota law enforcement authority (state, local, or tribal) for a five-year period will need to complete a refresher program upon hire (http://legis.sd.gov/rules/DisplayRule.aspx?Rule=02:05:02:03.01).
Long-Term Career Options
Adept dispatchers may take on training, supervisory, or managerial duties. They may become leaders, helping the state meet its challenges. They may also utilize their skills in related careers. The Department of Public Safety is a good starting point for exploring the many roles (https://dps.sd.gov/). Individuals will find information about emergency preparedness and response as well as about 911 coordination and state radio dispatch.
Professionals with college degrees generally have the most career options. Public administration and emergency management are among those with the most relevance. However, there are many options. Employers also look for strong professional backgrounds with progressively responsible job duties.
Additional Information
Information about 911 telecommunicator certification is available from the South Dakota Division of Criminal Investigation (911 Basic Telecommunicator Certification).
Telecommunicator standards are found in Article 2:05 of state administrative code.
The South Dakota Chapter of APCO International is an additional professional resource (https://www.psconnect.org/sdapco/home). APCO International takes on multiple roles in the public safety, including certification of training programs.