911 Dispatcher Requirements in South Carolina
South Carolina sets eligibility and training standards for 911 telecommunication operators and dispatchers. Mandates apply to all who work for Public Safety Answer Points, or PSAPs.
Public safety agencies may distinguish between 1) call takers who have telephone duties 2) dispatchers who have radio duties or 3) telecommunicators who are qualified to perform both. Individual jurisdictions may use various titles for these roles. State hires, for example, may go by the title 'communications specialist'.
The same primary agency will receive all types of 911 calls, including requests for police, fire, and emergency medical services; calls may be relayed, transferred, or answered directly. The PSAP may also be an answer point for non-emergency calls or may provide after-hours support for other agencies such as social services, coroner, or forest commissioner. The structure varies from jurisdiction to jurisdiction.
Higher education, such as an associate's or bachelor's degree, may offer additional opportunities and status in the Emergency Dispatcher field.
<!- mfunc feat_school ->
Featured Programs:
Sponsored School(s)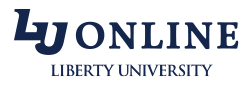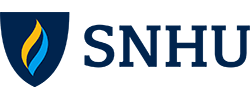 <!- /mfunc feat_school ->
Select a South Carolina 911 Dispatcher Topic:
Eligibility Requirements
Dispatchers must meet general eligibility requirements in order to be admitted to the training program. They must be at least 18 years of age and must have graduated from high school or obtained equivalency. They must have backgrounds free of serious crime. The training agency requires both federal and state criminal history checks.
A prospective telecommunicator will need to show the hiring agency that he or she meets eligibility requirements. The hiring agency must, for example, obtain a copy of 1) a birth certificate and 2) high school diploma or other qualifying educational document. The hiring agency will also be responsible for providing information to the training agency about criminal background or lack thereof.
A dispatcher must be employed before he or she can attend the state telecommunicator training program. He or she may have the opportunity, though, to take a basic telecommunicator course elsewhere.
Typing is among the skills that are not required by state law but are typically required at the agency level. The hiring agency may set a minimum typing speed.
Though the general standard is for education at the high school level, college is sometimes an advantage. Some positions note a preference for degrees — just as some state a preference for previous related experience.
Training Requirements
Among the requirements is completion of a federal incident management course: FEMA NIMS ICS-100. This requirement is to be met before the student is admitted to the basic telecommunications officer training program.
The telecommunications training program is 80 hours. It is completed over a two-week period in residence at the South Carolina Criminal Justice Academy (SCCJA). Students stay in a dorm while completing the class. Fees are paid by the employing agency. Forms are available on the SCCJA website (https://sccja.sc.gov/general-information/forms).
The employee agency may augment training. Columbia, for example, boasts six weeks of standardized training resulting in multiple national certifications including Emergency Medical Dispatch, or EMD (http://www.columbiasc.net/911/about-911/training). EMD prepares a telecommunicator to give potentially life-saving pre-arrival instructions.
Some telecommunicators are given additional training in preparation for tactical dispatch.
Career Opportunities
There are many roles related to 911 and emergency communications. Dispatchers may be hired by hospitals and medical centers as well as by public safety agencies. In these instances, knowledge of medical terminology is a plus. So is related experience. In fact, the latter may be required.
South Carolina code makes public safety agencies responsible for more than just answering calls and dispatching services (http://www.scstatehouse.gov/code/t23c047.php). They need to have written agreements with other agencies that might have concurrent jurisdiction. They need to make the public aware of 911 and what constitutes an emergency.
PSAPs have their own unique internal training programs and public education programs. One of Pickens County's projects, for example, is offering 911 education to 2nd graders (https://www.co.pickens.sc.us/departments/emergency_services/e911/index.php); a goal is to make both 1st and 2nd graders 911-savvy.
Communications centers also set technological goals. One of Horry County's project is incorporating Automatic Vehicle Locators, or AVL (http://www.horrycounty.org/Departments/E911.aspx).
Higher education can be an asset. Emergency communications professionals may find that a combination of experience and relatively short trainings is adequate to attain the skills needed for lower level supervisory positions. At the higher levels, though, a degree is often expected. The degree can also offer a more versatile skill set with broader application.
Degrees such as emergency management, public administration, and business administration are applicable to high level administrative and managerial positions in the emergency communications field as well as to related roles in public safety and emergency management. An example of a related position would be Emergency Preparedness Coordinator. An EP Coordinator I hired by the state is expected to have both a bachelor's degree and related job experience (https://www.admin.sc.gov/ohr_classes_list?class_code=J&form_build_id=form-hnxYwih0NAEXFgTbWBOLyiy3XRGvf7oRe4Ty1WKqyDU&form_id=ohr_class_searchby_code_form).
Technically skilled 911 dispatchers may be interested in positions such as E-911 technical specialist. They may be interested in membership in the National Emergency Numbers Association even at the early stages of their careers.
Additional Information
Information about telecommunicator training is available from the South Carolina Criminal Justice Academy (v). The Registration Unit can be reached by telephone at (803) 896-7836.
State professional organizations include the South Carolina Chapter of the National Emergency Numbers Association (http://www.scnena.org/) and the South Carolina Chapter of the Association of Public-Safety Communications Officials, or APCO International (http://scapco.net). The two organizations jointly host an annual conference.