911 Dispatcher Certification in Pennsylvania
Pennsylvania requires 911 telecommunicators to be certified. Telecommunicators qualify by training and examination.
The Commonwealth distinguishes between call-taker and dispatch functions and recognizes four disciplines of emergency dispatch:
Law enforcement
Fire
Emergency medical services
Emergency management
Select a Pennsylvania 911 Dispatcher Topic:
General Telecommunicator Requirements
State law stipulate that a telecommunicator be at least 18 years of age. Most hiring decisions, however, are left to the individual PSAP. Telecommunicators and dispatchers are generally required to have high school diplomas or equivalency. They are often assessed on typing skills. The agency may use a pre-hire assessment such as the Criticall. Some also require psychological testing.
<!- mfunc feat_school ->
Featured Programs:
Sponsored School(s)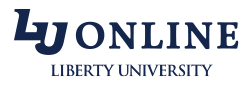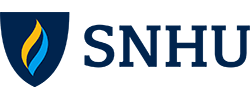 <!- /mfunc feat_school ->
Bilingualism, while not required for all positions, can be an asset. The Montgomery Department of Public Safety recently referenced the following languages in a job posting: Arabic, Hindi, Korean, Mandarin, Russian, and Spanish. 'Priority' languages may change from one jurisdiction to another and from one year to the next.
Training Requirements
According to state law, a telecommunications professional must hold the certifications that apply to his or her job role (https://www.pema.pa.gov/911-Program/Partners/Requirements-Resources/Documents/911-Training-QA-QI-Requirements.pdf).
An individual will need 104 hours of instruction to qualify for certification as a call-taker. The following are among the topics covered:
Telephone techniques
Call prioritization
Silent 911 calls
Hearing and speech impaired
Non-English speaking calls
Use of 911 equipment
Geography of the service area
Roles and responsibilities
Documentation
Included within the 104 hour program is a 16 hour Emergency Medical Dispatch (EMD) program. One purpose of EMD is to teach the telecommunicator how to provide pre-arrival medical/ first aid instructions; this is a separate duty from the actual dispatch of personnel/ vehicles.
Certification as a dispatcher requires additional training. The requirement for police dispatcher is 32 hours; the requirement for emergency medical services, fire, or emergency management is 16 hours. In each case, the individual will learn terminology, protocols that are specific to the specialty area.
Police dispatchers receive their training through the Pennsylvania State Police (PSP). Emergency medical services dispatchers receive their training through contractors that have been approved by the Pennsylvania Department of Health Administration.
Individual public safety agencies may require multiple certifications. For example, Erie County recently sought telecommunicators who could obtain both police and fire certifications within six months. Telecommunicators would also be expected to obtain national certification through APCO International.
Examination Requirements
A telecommunicator must demonstrate practical knowledge of equipment and systems. He or she must also pass a written test that includes 100 questions; the examination will include 50 questions from a national organization such as the Association of Public Safety Communications Officials (APCO International) or the National Emergency Numbers Association (NENA) as well as 50 questions that are specific to the local communications system and procedures.
The current examination process (according to the certification guide) is two-step (https://www.pema.pa.gov/911-Program/Partners/Requirements-Resources/Documents/911-Training-QA-QI-Requirements.pdf). The prospective certificate holder will first take a 50-question local examination. The Pennsylvania 911 Program will then grant access to the 50-question state exam; it can be taken online through the Learning Management System (LMS).
There are multiple versions of the test. Pennsylvania distinguishes between call-takers (who have telephone duties) and emergency telecommunicators (who communicate by both telephone and radio).
After successful examination, the newly certified telecommunicator will be able to print out a certificate.
Dispatchers must pass written and hands-on assessments in their respective disciplines. The practical assessment is administered by the lead instructor. The dispatcher will demonstrate knowledge of radio dispatch operations, standard operating procedures, and complaint cards.
Recertification Requirements
Telecommunicators are required to recertify every three years. They can recertify by retaking the qualifying examination. They will need to apply for recertification in advance.
APCO International has reported that Pennsylvania agencies typically utilize either their emergency medical dispatch certification program or the EMD program developed by the International Academies of Emergency Dispatch (http://psc.apcointl.org/2010/09/01/state-training-certification-survey/). EMDs certified through either organization must renew their credentials every other year.
911 Supervisor Requirements
Pennsylvania has set additional training requirements for supervisors. They must be at least 20 years of age. Ultimately, a supervisor will need 224 hours of training. This includes the 104 hour call-taker course plus the required training hours in all four recognized disciplines and a 40-hour frontline supervisor course. The supervisor course will include concepts such as lower level management, technical troubleshooting, chain of command, and media relations.
The professional will need to pass a state test that has been specifically designed for supervisors. Currently, this test is also made available online through the Learning Management System.
Supervisors are required to recertify every four years.
Advancement Opportunities
Leadership roles include instruction, quality assurance, policy development, and administrative oversight. Some emergency communications professionals may be interested in moving into technical roles within the 911 system or into other areas of emergency management.
Emergency communications professionals who seek to move into high level positions often benefit from having both academic degrees and significant amounts of professional experience. Public administration and emergency management are among the common degree choices.
Other Career Options
Some private sector jobs blend dispatch and security-related functions. One option: providing seasonal security dispatch for Hershey Park.
Hospitals also utilize dispatchers for security services as well transport. There can be opportunities for advancement in the hospital communications center as well as the traditional PSAP setting.
Additional Information
The Pennsylvania 911 Program is under the banner of the Pennsylvania Emergency Management Agency (http://www.pema.pa.gov/911/Pages/default.aspx).
The Pennsylvania Chapter of the National Emergency Numbers Association (http://www.panena.org) and the Pennsylvania Chapter of APCO International (http://www.paapco.org/) serve as additional professional resources.