911 Dispatcher Requirements in Oregon
Oregon sets some of the highest requirements for emergency dispatchers in the nation. Both telecommunicators and emergency medical dispatchers must meet general eligibility and training requirements. The mandates are in effect whether the individual works for a private or public agency.
The same professional may meet the definition of both a telecommunicator and an emergency medical dispatcher. An emergency medical dispatcher is defined as a worker who processes requests for medical help from the public or dispatches services (http://www.oregonlaws.org/ors/181.610).
Higher education, such as an associate's or bachelor's degree, may offer additional opportunities and status in the Emergency Dispatcher field.
Select an Oregon 911 Dispatcher Topic:
<!- mfunc feat_school ->
Featured Programs:
Sponsored School(s)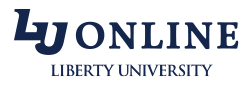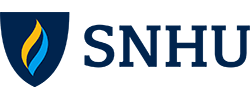 <!- /mfunc feat_school ->
Employment Eligibility
Oregon has set general eligibility requirements for telecommunicators and emergency medical dispatcher (http://www.oregonlaws.org/ors/181.644).
Individuals must have high school diplomas, GEDs, or four-year degrees.
They must have physical examinations either shortly before or shortly after hire. The certification agency can accept examinations undertaken up to 180 days before an offer of employment or up to 90 days after.
Certification will be denied on the basis of having been convicted of felonies, drug-related crimes, crimes that are punishable by more than a year of incarceration, and other offenses that are specifically referenced in administrative code as resulting in denial.
The individual must also have good character; according to state law, misconduct is one indicator of poor character, but not necessarily the only one.
The prospective telecommunicator must pass an aptitude test to demonstrate that he or she has the skills needed for training. Agencies are allowed to select the examination that best meets their needs (https://www.oregon.gov/dpsst/CJ/Pages/Hiring.aspx). The testing requirement can be waived for individuals who already hold degrees at the four-year level.
The Hiring Process
The hiring process may vary from one jurisdiction to the next. Jurisdictions may require additional assessments beyond those referenced in state code. It is very common to set a minimum typing speed.
The 911 Bureau of Emergency Communications in Portland, for example, utilizes an online typing test and requires 45 words per minute (http://www.portlandoregon.gov/911/article/183942). After reviewing the application and typing test, the hiring agency invites eligible candidates to continue the assessment process. The 911 Bureau uses the Criticall to gauge aptitude. A psychological assessment is among the final steps.
Training Requirements
There are three components to initial training. Two are classroom-based; one takes place on the job.
The Basic Telecommunicator Academy is 80 hours and can be completed in two weeks. The telecommunicator will attend the Department of Public Safety Standards and Training. Dormitory housing is provided. The Department has provided a list of upcoming Academies (https://www.oregon.gov/dpsst/CJ/pages/basictraining.aspx).
Generally, training will need to be completed within 18 months.
An individual whose duties include will need to attend a second training at the Academy. Emergency medical dispatch certification requires an additional 16 hours of training.
The third component is site-based. The trainee will spend 235 hours with a communications training officer. Training is based on the Field Training Manual.
Continuing education must be completed on an annual basis. Telecommunicator certification renewal requires 12 hours of continuing education; emergency medical dispatcher certification renewal requires four hours. Telecommunicators must complete their education hours even if they are not currently working in the field.
Intermediate and Advanced Certifications
The Department of Public Safety Standards and Training grants intermediate and advanced telecommunicator certifications based on experience, academic education, and portfolio submissions (https://www.oregon.gov/dpsst/CJ/Pages/UpperCerts.aspx).
Academic degrees/ credits are not necessary but do shorten the time. The timeframe to earn an advanced certificate ranges from seven years for individuals with bachelor's degrees to ten years for those with few or no college credits. Those without college education will also need more post-certificate hours.
In either cases, the telecommunicator will need at least six portfolio points in order to achieve advanced status. Portfolio points are awarded for leadership, training, awards, calls for service, and longevity in positions of responsibility. Training includes service as an instructor or training officer. Leadership can be demonstrated through policy writing and revision as well as through roles undertaken in one's agency and/ or professional association. Calls for service may include media events as well as incident team membership and service during extreme circumstances.
The Certification Process
Application forms are available on the website of the Department of Public Safety Standards and Training (https://www.oregon.gov/dpsst/CJ/Pages/Hiring.aspx).
Advancement Opportunities
An adept telecommunicator can take on higher level roles in the 911 field. One necessary role is that of training officer. A prospective training officer may need specialized training. The 911 Bureau of Emergency Communications in Portland reports that their training officers are certified as training officers through APCO International (http://www.portlandoregon.gov/911/article/194278).
Other possible roles include shift supervisor and director. An academic degree is often an expectation for higher level managerial positions The Baker County Consolidated Center, for example, recently sought a director who possessed the following qualifications: a bachelor's degree, six years of progressively responsible experience and a proven track record.
Degrees may also carry some weight at the supervisory level. Clackamas County Communications listed among the minimum qualifications for supervisor three to five years of experience. Among the preferred qualifications was an associate's degree in a field such as public administration or business administration.
The competitiveness of positions at this level will of course depend on the applicant pool.
Additional Information
Information about training is available from the Department of Public Safety Standards and Training (http://www.oregon.gov/DPSST/Pages/index.aspx). DPSST Standards & Certification can be reached at 503-378-2100.
Oregon's professional association is a combined chapter of APCO International and the National Emergency Numbers Association (http://oregonapconena.org/ Oregon). APCO-NENA has provided a list of the states PSAPs (https://oregonapconena.org/Oregon_PSAPS).