Emergency Service Telecommunicator Requirements in Ohio
Ohio's emergency service telecommunicators have the option of becoming state certified. Ohio is unique in that its training program is under the authority of the Department of Education (https://www.apcointl.org/).
While state-approved training is optional from a legal standpoint, hiring agencies may require it. They may also mandate various other trainings. Both pre- and post-hire mandates vary from agency to agency.
Higher education is not required. However, it can facilitate mobility and advancement.
Higher education, such as an associate's or bachelor's degree, may offer additional opportunities and status in the Emergency Dispatcher field.
<!- mfunc feat_school ->
Featured Programs:
Sponsored School(s)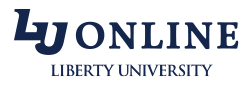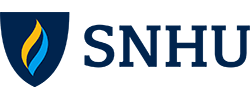 <!- /mfunc feat_school ->
Select an Ohio Emergency Service Telecommunicator Topic
Ohio Emergency Communications Systems
Public Safety Answer Points (PSAPs) are the locations where 911 calls are first received. Telecommunicators receive calls requiring police, fire, and medical assistance. Many of Ohio's PSAPs are under the banner of law enforcement, either sheriff or police. Some are dedicated communications centers.
Ohio is working on consolidation, in part by tying funding to number of PSAPs per county.
Emergency dispatchers may be employed by other entities outside the PSAP system. Employers can include health systems. Some positions incorporate routine police communications. A variety of job titles may be used, for example, public safety dispatcher, communications dispatcher, communications technician, police/ fire dispatcher, and communication dispatch operator. Some agencies separate call taking and dispatch functions. Montgomery County Regional Dispatch, for example, differentiates between call evaluators and civilian dispatchers.
Entry Level Requirements
A dispatcher is generally required to hold a high school diploma or equivalency document. Some agencies set additional requirements, which may include related experience and/ or coursework.
The State of Ohio, for example, can accept either work experience or coursework in 1) typing and 2) customer service/ public relations when considering applicants for Highway Patrol Dispatcher.
The following preferences were noted in job postings by local Ohio jurisdictions (https://nationaltestingnetwork.com/publicsafetyjobs/search.cfm?position=6&region=all&state=Ohio). The City of Worthington noted that college degrees were not mandatory for communications technicians but were "a plus". The Delaware County Sheriff's Office made the same notation for communications dispatcher. The City of Marysville noted a preference for law enforcement backgrounds and for "some college coursework". The City of Pickering stated that any combination of training or experience could be accepted if it had provided the skills cited.
A candidate may be required to take an assessment of multitasking ability and/ or simulated job skills. Some Ohio jurisdictions use the National Testing Network's Emergency Communications Personnel Video Testing System (ECOMM).
Character and fitness are important considerations. Applicants can expect background checks. Hiring agencies often include multiple disqualifiers, which can include driving record. The agency may require a polygraph test. Hearing and vision may be assessed.
There is typically a lengthy probationary period. Mandatory trainings are completed during this time period.
The State Training Program
A certification-qualifying course will be at least 40 hours. It will include content identified in state code. The following are among the required topics:
Effective communications
Terminology for law enforcement, emergency medical service, and fire service
Call processing guides for law enforcement, emergency medical service, and fire service
Telephone techniques
Radio broadcasting techniques
Americans with Disabilities Act (ADA) requirements
Suicidal callers and hysterical callers
Disaster planning
According to state law, the program could be offered by the Board of Education, an emergency service provider, or a career school that is registered with the State Board of Career Colleges and Schools (http://codes.ohio.gov/orc/4742).
Training is available at vocational educational centers. Employees of state facilities can enroll in these training programs for free. Non-employees may be allowed to enroll on a space-available basis.
In order to maintain certification, a telecommunicator must complete at least eight hours of continuing education every two years. Continuing education may consist of advanced training or review. It must be on approved topics. Continuing education topics are the same as those mandated in initial training.
The hiring agency may arrange for training. Professional organizations can be helpful when it comes to knowing and evaluating training options.
Job-Based Training Requirements
Employers may require various other short-term training programs and certifications. Telecommunicators typically need Ohio Law Enforcement Automated Data System (L.E.A.D.S.) certification; this allows them to utilize law enforcement databases. Emergency Medical Dispatch (EMD) is another common requirement; EMD qualifies a telecommunicator to give pre-arrival medical directions.
Education for Advancement
In general, supervisory positions value direct experience in the field while administrative and technical roles value both education and related work experience. A professional typically needs a degree at the higher administrative levels. The degree can be an asset at the supervisory level as well; the skill set goes beyond what one may learn on the job, though it can be developed in various ways. The advantage of training programs is that they are typically brief and are focused on specific types of supervisory level role. The advantage of educational programs is versatility; the degree can also allow the individual to move into other related roles such as disaster services consultant.
Public administration and business administration are among the more common degree choices. Individuals with many types of educational background, however, can succeed in 911. Educational experiences may be even more important than the title of the degree. The 911 Program Office announced, in a 2015 newsletter, a new staff member who had been hired to assist with duties such as research and outreach. The new 911 hire had majored in criminal justice and history. He had also had a pivotal internship experience: serving the Ohio AMBER Alert Program.
Additional Information
Information about the state's 911 system is available from the Ohio 911 Program Office (http://911.ohio.gov/).
Voluntary training standards are outlined in Chapter 4742 of Ohio Revised Code (http://codes.ohio.gov/orc/4742).
Ohio's professional associations include the Ohio Chapter of APCO International (http://ohioapco.org) and the Ohio Chapter of the National Emergency Numbers Association (http://www.ohionena.org).