Becoming a 911 Dispatcher in North Carolina
North Carolina sets minimum training requirements for emergency dispatchers, termed "telecommunicators".
Training is brief and is not mandated until after hire. Before hire, a telecommunicator will need to meet a more general set of requirements. These will vary from position to position.
Higher education, such as an associate's or bachelor's degree, may offer additional opportunities and status in the Emergency Dispatcher field.
Select a North Carolina 911 Dispatcher Topic:
<!- mfunc feat_school ->
Featured Programs:
Sponsored School(s)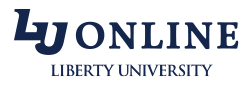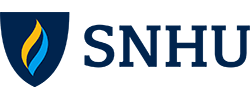 <!- /mfunc feat_school ->
Meeting Employer Expectations at the Entry-Level
A prospective telecommunicator may need to take multiple assessments, including a typing test, written test, and personality test. Many centers across the nation use the Criticall to assess prerequisite skills.
The agency may set a minimum age of 18 or even 21.
High school (or equivalency) is often enough if the individual has the requisite skills. However, agencies may seek some combination of education and/ or experience. The following are examples:
The City of Raleigh expects a Call Taker I to have a diploma/ GED and a year of relevant experience but may accept relevant education in place of relevant experience.
The ABTech Community College campus looks for campus police dispatchers to have either a year of North Carolina law enforcement experience or a bachelor's degree in criminal justice.
Wake Forest University expects a communications officer to hold a high school diploma and have three years of experience but has stated that other combinations of education and experience may be accepted.
Actual requirements may depend on the current hiring environment.
State Mandated Training
The North Carolina Board mandates training for all telecommunicators who work at Public Safety Access Points (PSAPs). Training must be certified by the state by or an approved national organization. The basic program must comprise at least 40 hours and must include eight hours of hands-on training.
The course will include an overview of the police, fire, and emergency medical service functions. Call processing, call classification, and interpersonal communication are among the topics covered. The student will need to pass a certifying examination at course conclusion.
In addition to the basic telecommunicator course, the dispatcher must complete the National Incident Management System (NIMS) 100 course.
Telecommunicators are expected to complete 16 hours of continuing in-service education. At least half of the hours will be on Board-mandated tests.
Statewide Curriculum for Sheriff's Office Telecommunicators
The North Carolina Sheriffs' Education and Training Standards Commission has overseen the development of a state curriculum for law enforcement telecommunicators. Currently, it includes 47 hours of instruction.
The Association of Public-Safety Communications Officers (APCO International) reports that training is mandatory for those who work under the jurisdiction of sheriffs. Sheriff's offices often handle multiple types of dispatch; thus, this mandate applies to more than just law enforcement dispatch. According to the 911 Board, 26 of the state's 123 PSAPs are under sheriff jurisdiction.
Other agencies may choose to require the state program.
The program is standardized. Agencies may include some local content, but this will not be included in the certification examination. The student will need to pass the examination with a score of at least 70%.
Dispatchers may take the course at the North Carolina Justice Academy in Edneyville or Salemburg or at another authorized site; some community colleges and sheriff's offices also teach the course. The Justice Academy course is delivered over a 5 ½ days period (https://ncdoj.gov/ncja/commission-courses/telecommunicator-certification/). The student will need to meet eligibility requirements such as passing a physical.
North Dakota has also provided a state curriculum for the 16 in-service hours. Dispatchers may take the required content through the North Carolina Justice Academy. However, local agencies may also provide the required content. Topics change from year to year. The 2015 curriculum includes tactical dispatch, crisis negotiation, emotional survival, and interpersonal survival. The agency has the responsibility of ensuring that staff have had the required training.
Higher Level State Certifications
The North Carolina Sheriffs' Education and Training Standards Commission offers higher level certifications to long-term telecommunicators. These are based on a formula that takes into account academic education, training, and experience.
According to the North Carolina Sheriffs' Education and Training Standards Commission brochure, one of the purposes is to reward formal education (https://ncdoj.gov/law-enforcement-training/sheriffs/). However, it is possible to achieve intermediate and advanced certificates without a degree. It will take nine years to make it all the way to advanced with no degree. With a bachelor's and sufficient points, it may take as few as four.
Advancement
In general, experience is very important for day-to-day supervisory positions. Academic education is especially helpful for those seeking high level administrative positions.
The following examples are from 2014 to 2015 (https://ncapco.org/):
The general expectation for Communications Director in Chatham County is an associate or technical degree in a field such as communications along with three to five years of supervisory experience.
The expectations for Guilford Metro 911 Director include 1) a bachelor's in a field such as public safety communications, public administration, business, or criminal justice and 2) ten years of progressive managerial experience.
Guilford references several advanced national certifications among the preferred qualifications: An ideal candidate would hold the Emergency Numbers Professional (ENP) or the Registered Public-Safety Leader (RPL) credential. The ENP and RPL are different than many other emergency communications certifications in that they represent more than just a brief period of training. In order to sit for the ENP examination, one must document experience; academic education can qualify a person to test sooner, as can certain types of professional activity. The RPL requires the candidate to carry out a public service project.
Additional Information
Information about North Carolina's PSAP system and basic training requirements is available from the 911 Board (https://www.nc911.nc.gov).
Information about the state certification program is available from the Department of Justice (https://ncdoj.gov/law-enforcement-training/sheriffs/training-requirements/minimum-training-standards-telecommunicators/).
The state's professional associations are the North Carolina Chapter of APCO International (http://www.ncapco.org) and the North Carolina Chapter of the National Emergency Numbers Association (http://ncnena.org).