911 Dispatcher Requirements in New York
New York has set minimum standards for call-takers and dispatchers who work for governmental agencies. State law includes basic eligibility requirements. It also sets standards for classroom and on-the job training. Training mandates are higher for individuals who work at Public Safety Answering Points (PSAPs) where an Emergency Medical Dispatch program is in place.
New York mandates that call-takers and dispatchers have high school diplomas or evidence of high school equivalency; they are to provide documentation to their hiring authority.
Individuals PSAPs may go well beyond statutory requirements in setting hiring standards.
Higher education, such as an associate's or bachelor's degree, may offer additional opportunities and status in the Emergency Dispatcher field.
<!- mfunc feat_school ->
Featured Programs:
Sponsored School(s)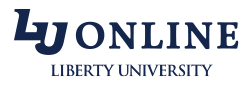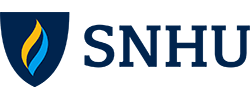 <!- /mfunc feat_school ->
Select a New York 911 Emergency Dispatcher Topic
Educational Standards
PSAPs often use skill assessments. They may also look for related work experience and/ or post-secondary coursework. The particulars will vary from one jurisdiction to the next.
The New York City Police Department, for example, accepts several pathways to employment as a police communications technician: A candidate may qualify on the basis of two years of clerical or public contact experience, two years in the military, or 30 credits of college coursework. In each case, the applicant will need to take a civil service test.
Onondaga County has multiple call taker/ dispatch job classifications (http://www.ongov.net/employment/job_specs). 'Public safety dispatcher' is a higher classification than 'telecommunicator'. There are multiple pathways to direct hire as a dispatcher. The hiring agency can accept one year as a computer aided public safety dispatcher or two years in a more loosely related dispatch role such as transit. The hiring agency can also accept one year of experience that was attained in certain high-stress public safety positions such as emergency medical technician or air crash rescue worker rescue. In many cases, the candidate will also need to show evidence of having had 1) a keyboarding or typing course or 2) six months of experience that involved significant typing or data entry.
A candidate can also meet minimum requirements for a dispatcher role on the basis of an associate's degree in a related field. The following majors are acceptable: criminal justice, fire protection technology, homeland security and disaster management, and police science.
Post-Hire Training Requirements
Classroom Education: Public safety call-takers and dispatchers can expect at least 40 hours of classroom education directed related to emergency dispatch. The course is to cover, at minimum, the following:
Legal aspects
Rules and responsibilities
Interpersonal communications
Telephone techniques
Technologies
Call classification
Radio communications
Stress management
The Board has determined that the following organizations have developed acceptable courses:
Association of Public Safety Communications Professionals (APCO International)
Priority Dispatch
National Academies of Emergency Dispatch
PowerPhone
New York State Municipal Training Council
Chapter LX of Title 21 specifies the particular courses/ editions that are acceptable for instruction (http://www.dhses.ny.gov/oiec/technical-resources/documents/Title-21-NYS-9-1-1-Board-and-Standards.pdf).
The dispatcher or call taker will also need to complete coursework in incident command; it will include IS-700 and ICS-100.
Instruction is to be completed within 12 months. Extensions may be granted in certain circumstances, for example, military service or injury. A dispatcher is not allowed unsupervised duty until such time as the program is completed.
A dispatcher who works at a PSAP that has an Emergency Medical Dispatch program must also complete an EMD training program within 12 months of hire. Emergency medical dispatch programs must meet standards set by the National Highway Traffic Safety Administration.
On-the-Job Training: Each PSAP is required provide an Emergency Services Dispatch Training/ Evaluation Program (ESDTEP). The program will comprise a minimum 200 hours. There will be specific performance criteria. A dispatcher who is completing the ESDTEP program will receive daily evaluations.
If the individual is working more than 20 hours a week, the program is to be completed within the first 18 months; part-time staff working 20 hours a week or less are allowed up to 24 months to complete ESDTEP.
In-Service Training: Training is ongoing. Dispatchers are to complete at least 21 hours of in-service per year. Training is to include the following:
Review of agency policies
TTD devices
Legal updates
Stress management
Community relations
Dispatchers will need to do whatever training is necessary to keep mandatory certifications such as EMD current.
A dispatcher who has not satisfied state in-service mandates is not to be assigned to duty until such time as requirements have been met.
The New York legislature has set additional training requirements for those in supervisory positions. They must complete ICS-200 or an equivalent incident command course.
Discretionary Training: Some PSAPs go well above the minimum. Oswego County, for example, provides nine weeks of classroom training, with guest instructors on topics such as water rescue operations and domestic violence. Dispatchers who seek training beyond what is offered by their PSAP may contact professional associations (https://www.oswegocounty.com/departments/public_safety/e-911/training_and_staffing.php).
Advancement
For some, dispatch is only the beginning. Often successful work experience is enough to advance to lower level supervisory positions, provided the worker has acquired the necessary skill set. Degrees become more important at the higher administrative levels. Individuals who want to make emergency communications their long-term career may consider degrees in public administration or emergency management. There is also a place in the emergency communications field for professionals with degrees in technical fields. To get a sense of the opportunities – and challenges — facing New York's emergency communications systems, one may visit the website of the Office of Interoperable and Emergency Communications (http://www.dhses.ny.gov/oiec/public-information/).
Additional Information
The Office of Interoperable and Emergency Communications is under the banner of the New York State Division of Homeland Security and Emergency Services (http://www.dhses.ny.gov/oiec/).
The New York State 911 Coordinators Association (http://www.nys911.com/) and the Atlantic Chapter of APCO International (http://apco-atlantic.org/) serve as additional professional resources; the 911 Coordinators Association is a chapter of the National Emergency Numbers Association.