911 Dispatcher Requirements in New Mexico: Certification and Licensure
New Mexico sets statewide standards for emergency dispatchers. Professionals are certified and/ or licensed by the state. Requirements depend on the type of dispatch.
Telecommunicators are certified. They must meet both general eligibility requirements and training requirements. Training takes place after hire. Certification is not required until the individual has been on the job for one year.
Some emergency communications professionals are licensed as Emergency Medical Dispatchers (EMDs). According to administrative code, licensed EMDs do not fall under telecommunicator training mandates if they handle only medical dispatch (Administrative Code).
The reality, though, is that agencies may take many kinds of call, individuals may dispatch multiple services – and some agencies provide much more training than what is mandated by law.
<!- mfunc feat_school ->
Featured Programs:
Sponsored School(s)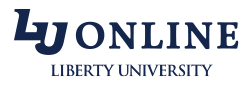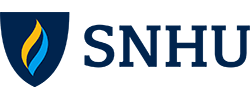 <!- /mfunc feat_school ->
A high school diploma or general equivalency diploma is generally sufficient for entry into the field. An academic degree, however, can facilitate advancement.
Higher education, such as an associate's or bachelor's degree, may offer additional opportunities and status in the Emergency Dispatcher field.
Select a New Mexico Telecommunicator or Emergency Medical Dispatcher Topic
General Telecommunicator Eligibility Requirements
New Mexico telecommunicators may be U.S. citizens or legal residents.
Hiring agencies are responsible for certifying that their telecommunicators have, to the best of their knowledge, good mental, emotional, and physical health.
The hiring agency will collect fingerprints. An individual with a felony background is not eligible for certification. Various other crimes are disqualifying if they took place in the recent past; among the potentially disqualifying crimes is driving under the influence of alcohol.
The applicant will need to have a hearing test.
The hiring agency will require documentation of education at at least the level of high school graduation. The applicant may submit a notarized copy of a high school or college diploma, a notarized copy of a GED, or an official transcript.
Agency-Specific Hiring Standards
Typing ability, though not mandated in state code, is often assessed at the hiring level. Minimum typing speed varies from agency to agency. In some cases, it is 30 words per minute; in others, 45.
Hiring agencies may employ other assessments such as the Criticall Examination.
Training and Certification Requirements
The telecomunicator will need to complete a program through the New Mexico Department of Public Safety Training Center or through a regional/ satellite academy.
The program typically includes 132 hours of study; this includes 12 hours of distance learning completed prior to attendance. The course is divided into 12 units. The following are among the topics covered:
New Mexico Telecommunications
Call Taking
Critical Incident Management
Enhanced 911 System
Police Radio Communications
Accountability and Liability
A hire will need to apply for admission to the training academy or, if already trained, for certification by waiver. Application packets can be downloaded from the New Mexico Department of Public Safety Training and Recruiting Division website (dps.state.nm.us).
The Bureau has provided a schedule for telecommunicator courses hosted by the Basic Training Academy (http://nmlea.dps.state.nm.us). Dispatchers must have their applications in at least 30 days in advance to attend the Academy. If the Training Bureau receives more applications than there are spaces, the applicant will be placed on a waiting list.
The dispatcher will need to take a certification examination. New Mexico allows two examination attempts before requiring retraining (Certification Requirements).
Telecommunicators must receive 20 hours of in-service training every two years. At least two hours are to be devoted to interacting with people who have mental impairments.
Emergency Medical Dispatcher Requirements
EMD certification qualifies dispatchers to provide pre-arrival medical instructions through Emergency Medical Dispatch Agencies (EMDAs).
A telecommunicator must complete, at minimum, an additional 24 hours of training in order to be certified as an EMD (nasemso.org). The dispatcher will need to complete an approved program. The program must meet standards set by the U.S. Department of Transportation in order to be approved by the New Mexico Bureau (Standards).
In most cases, CPR certification is mandatory. However, the New Mexico EMS Bureau can accept documentation of knowledge/ practical application if the individual is physically unable to perform tasks required for CPR certification.
An individual must be at least eighteen years of age to be certified as an EMD in New Mexico.
Applications and instructions are available from the Department of Health. Applicants are to include copies of their certifications of completion and their CPR cards. They will have fingerprints made through the approved vendor, Cogent 3M.
Out-of-state dispatchers may be granted certification on the basis of 1) certification/ licensure or 2) completion of approved programs during the recent past.
There is a $25 fee for in-state applicants, a $50 fee for out-of-state applicants.
Advancement Opportunities
An academic degree is an expectation or preferred qualification for some higher level positions. The following are examples:
The University of New Mexico lists an associate's degree and four years of experience as the expectation for a Police Dispatch Supervisor but notes that education and experience may be interchanged (Job Descriptions). Degrees should be in fields that have relevance to the position; criminal justice and communications are both considered acceptable majors. Among the desired competencies are supervision principles, training operations, office procedures, and business letter writing.
A Dispatcher Supervisor can be hired by the state with education at the high school level. However, an associate's degree is listed as 'recommended education for full performance' (Education Requirement Information).
An Emergency Communications Training Coordinator in Bernalillo County is expected to have either 1) a bachelor's degree in a field such as education or public administration and four years of experience in educational development/ training or 2) some combination of education and/ or experience that totals eight years. In either case, the candidate must have a year of experience at the supervisory level.
Academic degrees that are relevant to the emergency communications field may also be relevant to other related careers, from emergency management to peace officer.
Dispatchers who are seeking to move into very specific roles (or have already been hired in a supervisory role) may complete leadership training/ certification programs through professional associations.
EMDs who wish to become state certified as Emergency Medical Dispatch Instructors (EMD-Is), though, will need Emergency Medical Technician-Basic training and licensure.
Additional Information
Information about telecommunicator certification is available from the New Mexico Department of Public Safety Training and Recruiting Division (nmlea.dps.state.nm.us/).
Information about EMD licensing is available from the Department of Health (nmhealth.org/about/erd/emsb/emsl/). The EMS Bureau can be reached at (505) 476-8200.
The state professional association is a combined chapter of APCO International and the National Emergency Numbers Association (New Mexico Chapter).