911 Dispatcher Standards in Nevada
In most cases, emergency dispatchers need to meet requirements set by governmental jurisdictions. However, there is no uniform set of standards in Nevada, only a set of general standards. Candidates can expect background checks. There may be a physical examination and drug screening. Agencies typically base eligibility on two or more of the following: education, experience, testing.
Higher education, such as an associate's or bachelor's degree, may offer additional opportunities and status in the Emergency Dispatcher field.
Select a Nevada 911 Dispatcher Topic:
Nevada's 911 Answer System
Emergency communications dispatchers and call takers are most often hired by local authorities. These may be county or municipal. Nevada has both types.
<!- mfunc feat_school ->
Featured Programs:
Sponsored School(s)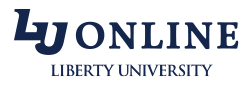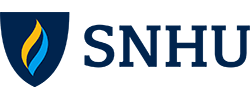 <!- /mfunc feat_school ->
Primary Public Safety Answer Points (PSAPs) receive 911 calls directly from the public. They receive all types of emergency calls but may transfer some to secondary PSAPs. Thus, telecommunicators may be hired for different types of job roles. They may answer calls and dispatch one or more types of emergency service. Reno, for example, dispatches police and fire services but transfers requests for medical services to the Regional Emergency Medical Services Authority (REMSA).
Educational Requirements
High school graduation or general equivalency represents the minimum entry-level in most locations nationwide. Nevada agencies are not legally bound to hire only high school graduates; a person with sufficient work experience could potentially be hired in some locales. However, individuals should be aware that the job requires a diverse set of skills, some of which may not be developed by high school graduation.
Multitasking ability is one of the most frequently cited skills. Carson City 911 notes that each of their dispatch workstations has five computer monitors so dispatchers can simultaneously view things such as the computer aided dispatch (CAD) system, mapping, and radio channels (http://www.carson.org/Index.aspx?page=645).
Washoe County lists the following competencies among those expected of individuals who are hired as Communications Specialist Trainees:
Knowing alphabetic, numeric, and subject-based filing systems
Typing 40 words per minute
Knowing principles and procedures of public interaction
Speaking in a well-modulated voice
Interacting effectively with diverse populations
Making quick decisions and selecting appropriate action in routine and nonroutine situations
Prospective dispatchers can also visit the website of the emergency communications testing vendor Criticall to see a list of skills that, nationwide, predict success as a telecommunicator. Among them are the following (http://criticall911.com/):
Sentence clarity
Cross referencing
Map reading
Data entry
Probability
Alphanumeric memory
Decision making while multitasking
Not all positions require exactly the same skill set. Those jurisdictions that use the Criticall have the option of selecting the most relevant tests.
Some Nevada employers expect at least loosely related experience. Carson City asks for a year of customer service or public safety experience in addition to high school diploma or GED; other equivalent combinations of education, experience and training can be considered. Boulder City sets a similar standard but notes that qualifying experience is that which involved constant customer contact; ideally, the experience would also have included radio broadcasting.
Some positions favor individuals with education beyond the high school level. The City of Mesquite notes that an associate's degree is a preferred qualification.
Organizations that primarily dispatch medical services may prefer that dispatchers have field experience in emergency medicine. They may, however, hire those that have not. They will require employees to have training in Emergency Medical Dispatch (EMD).
Long-Term Career Options
Specialized areas of dispatch represent one area for advancement. An example is dispatching for large-scale fires. One potential employer for very adept wildlands fire dispatchers within Nevada: the U.S. Department of the Interior. Candidates for Fire Logistics Dispatcher are asked to cite their experience with specific dispatch and fire dispatch computer programs, radio communications, and electronic tracking systems.
Supervision and administration represents another area for advancement. At the supervisory level, professionals sometimes specialize. Reno, for example, has hired supervisors in the following roles: training communications supervisor, public outreach communications supervisor, and dispatch operations communications supervisor.
Among the specialized roles at the higher level is administrative analyst.
Successful telecommunicators come away with skills that can be transferred to other public safety and emergency management fields should they decide that the schedule and pacing of their 911 center is not feasible as a lifelong career. Descriptions of state positions are available from the Department of Administration (http://hr.nv.gov); telecommunicators will likely be interested in the regulatory and public safety job group. Some local jurisdictions also provide detailed job descriptions. Many jobs will use some of the same aptitudes but some will require additional education. Some examples are victim/ witness advocate, criminal justice records manager, sheriff's office records manager, and fire prevention specialist.
One may find oneself competing with many candidates, so meeting minimum standards may not be enough. There are multiple ways to develop skills needed for the next career level. Academic degrees typically offer the most flexibility. Depending on interest, students may select emergency management, business management, public administration, fire service, criminal justice, or computer science, among others.
Professional certification programs are another resume builder. Some examination-based certificate programs are relatively brief and offer preparation for particular supervisory level duties and roles. Others, like the Emergency Numbers Professional (ENP) certification represent a high level of overall achievement. ENP candidates must have, at minimum, three years of qualifying experience. They achieve examination eligibility by accruing points through some combination of the following: academic degrees, professional development and service activity, additional experience.
Additional Information
Emergency communications specialists may wish to join national professional associations such as the Association of Public Safety Officers (APCO International) or the National Emergency Numbers Association (NENA). The NENA website lists a Nevada state representative (https://www.nena.org/page/Chapters).