911 Emergency Dispatcher Requirements: Become a Public Safety Dispatcher in Minnesota
Minnesota does not license public safety dispatchers. Their employers set the standards. In most cases, the employer is a governmental entity. Some emergency dispatchers work for county governments, others for the state itself. Some jurisdictions work together to form regional communications centers.
Many of Minnesota's emergency dispatchers are under the jurisdictions of sheriff's offices. Nonetheless, they may dispatch a range of emergency services. Duties such as emergency medical dispatch require specialized training. This type of training, though, often takes place after hire, during a lengthy probationary period. Before hire, governmental entities look for a more general knowledge base.
A high school diploma is generally adequate, though some agencies like to see a little more education even at the onset. Post-secondary education can, in some cases, offset a lack of related work experience. It can be especially valuable to emergency communications professionals who want to take on leadership roles.
Higher education, such as an associate's or bachelor's degree, may offer additional opportunities and status in the Emergency Dispatcher field.
<!- mfunc feat_school ->
Featured Programs:
Sponsored School(s)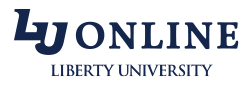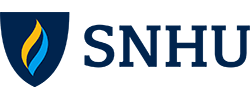 <!- /mfunc feat_school ->
Select a Minnesota Emergency Dispatcher Topic
Pre-Hire Expectations
The state's 911 dispatchers may go by various names, including communications officer and emergency communications officer. The following is a look at some jurisdictions and their pre-hire expectations.
The St. Cloud Sheriff's Office sets a minimum requirement of high school diploma and either 1) seven months of related experience and a year of post-secondary education or 2) two years and seven months of related experience (http://agency.governmentjobs.com/stearns/default.cfm?action=viewclassspec&ClassSpecID=835307). Very closely related experience is a preferred qualification as is CPR/ first aid certification and/ or skills in a second language.
Washington County sets the minimum level of education at the high school level and notes that prior customer contact or public safety experience is a preferred qualification (http://agency.governmentjobs.com/washingtonmn/default.cfm?action=viewclassspec&ClassSpecID=812201).
St. Paul boasts multiple telecommunications and dispatch job classifications, some of them specialized in roles such as police or fire (http://agency.governmentjobs.com/stpaul/default.cfm?action=agencyspecs). In order to meet basic requirements for Emergency Communications Center Telecommunicator, an individual will again need a high school diploma or GED. Among the preferred qualifications is an associate's degree or completion of a six-month program in public safety communications or other similar field.
Each of the above jurisdictions set a minimum typing speed. Washington County sets it at 45 words per minute. St. Paul sets it at 50.
In short, even an entry-level dispatcher will benefit from a wide range of skills, whether attained through formal education, employment, or other life experiences.
Job Training
Some PSAPs have lengthy in-house training programs. They may incorporate various national training/ certification programs. A common one is Emergency Medical Dispatch (EMD). The dispatcher may be expected to pursue CPR certification beforehand.
Another common certification is Bureau of Criminal Apprehension Terminal Operators "Hot Files".
Dispatchers who are interested in pursuing training beyond that that is provided by their own agency may want to contact professional associations such as APCO international.
Preparing for Leadership Roles
At the shift supervisor level, St. Paul expects telecommunicators to have associate's degrees, though experience beyond the stated minimum may substitute. Among the accepted degrees are communications, public administration, business administration, and electronics.
Degreed communications professional may have more options than supervising shifts at the dispatch center. Emergency communications specialists develop call center protocols and policies, write training curriculums, implement new technologies, provide public education at meetings and block parties, and forge budget (and life) saving partnerships across state lines.
Minnesota's 911 system presents opportunities and challenges. Nationwide, there have been tremendous advances in the past decade in terms of technologies, interjurisdictional cooperation, and employee standards. PSAPs across Minnesota employ Next Generation 911 technologies. Minnesota has not come as far as many states, however, in setting statewide training standards.
Public safety and communications leaders are typically highly educated. They may have multiple professional certifications as well as one or more academic degrees.
Many emergency communications professionals pursue advanced certifications. Some are designed for particular roles such as EMD quality assurance — they are essentially trainings. There are exceptions, for example, the National Emergency Numbers Association (NENA) Emergency Numbers Professional credential and the APCO International Registered Public-Safety Leader credential. Communications professionals may not sit for the ENP examination through NENA until they have three years of experience. Nor is three years an automatic qualifier. Professionals must also accrue ten points through additional experience, academic degrees, and/ or other qualifying professional activities. In order to achieve the APCO RPL credential, an individual must complete a year-long program that includes a large-scale community service project.
Hospital and Private Sector Employment
Professionals may use their skills in a variety of settings including the private sector. Dispatchers are utilized, for example, in the private security industry. Some companies boast communications technology on a par with police units.
Hospitals and medical centers also hire dispatchers to handle security-related dispatch (as well as patient transport).
Field experience as an emergency medical technician is valued and occasionally even required for hospital medical dispatch. An example is Mayo Clinic emergency medical dispatcher.
Additional Information
The Department of Public Safety has provided information about the 911 system; among the resources is a map of the state's Public Safety Answer Points, or PSAPs (https://dps.mn.gov/divisions/ecn/programs/911/Pages/answering-centers-psaps-directory.aspx).
The Minnesota Chapter of the Emergency Numbers Association is an additional professional resource (https://www.nena.org/page/Chapters).