911 Emergency Dispatcher Requirements in Maryland: Emergency Medical Dispatchers (EMDs) are state-licensed
Maryland is a leader in the area of emergency dispatch. Telecommunicators who work at Maryland's Public Safety Answer Points (PSAPs) receive state-mandated training. Some have additional legal requirements; this depends on their role within the system. Maryland's Emergency Medical Dispatchers (EMDs) are state-licensed.
Higher education, such as an associate's or bachelor's degree, may offer additional opportunities and status in the Emergency Dispatcher field.
Select a Maryland Emergency Dispatcher / Telecommunicator Topic
Mandatory and Discretionary Trainings
Telecommunicators employed by Maryland PSAPs receive basic telecommunicator training within the first six months after hire (http://psc.apcointl.org/2010/09/01/state-training-certification-survey/).
<!- mfunc feat_school ->
Featured Programs:
Sponsored School(s)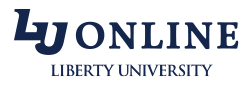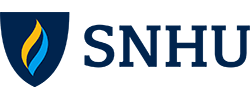 <!- /mfunc feat_school ->
Employing agencies may require and provide additional training beyond that required for telecommunicators and EMDs. Hartford County, for example, boasts training leading to certifications in emergency fire and police dispatch as well as emergency medical dispatch (http://www.harfordcountymd.gov/179/A-Look-At-Our-Dispatcher-Training-Progra).
EMD License Requirements
Emergency Medical Dispatchers are licensed by the Maryland Institute for Emergency Medical Services Systems (MIEMSS); this is the same entity that licenses the state's EMTs and paramedics. Licensees are generally required to be at least 18 years of age (http://www.miemss.org/home/ems-providers/initial-certification).
In order to be license-eligible, a dispatcher must be employed with a jurisdictional or commercial emergency medical services provider.
An emergency medical dispatcher who seeks Maryland licensure must complete an MEIMSS-approved educational program. The course will culminate in examination. The program may be distance-based if it meets the requirements described in state code.
The EMD is also required to complete the basic telecommunicator program unless he or she has accrued at least 2,000 hours of experience taking or allocating public safety calls.
The EMD will need to complete CPR training at the healthcare provider level. The state makes an exception for individuals who have physical disabilities that would prevent them from completing physical CPR. In this case, the candidate will need to complete the didactic part of the training and pass the written test. CPR training must have been completed during the prior 18 months.
Training requirements are described in Title 30 of state code (http://www.dsd.state.md.us/comar/subtitle_chapters/30_Chapters.aspx). Application forms can be downloaded from the 'Emergency Medical Dispatcher' page of the MIEMSS website (http://www.miemss.org/home/Portals/0/Docs/EducationCert/Emergency_Medical_Dispatcher.pdf).
The application packet includes a form that must be completed by the EMS director or by a designee. The licensing agency will require a copy of the certificate or completion card. An applicant with adverse legal or professional history will need to provide explanatory materials.
The EMD license must be renewed every two years.
The Hiring Process
911 dispatchers are typically employed by governmental entities. They may be employed at different levels of government and may have positions that combine fire, medical, and police dispatch with other communications duties. The state distinguishes between Emergency Medical Services Communication Operators and Police Communications Operators, but this is not the case with all jurisdictions.
Dispatch positions go by different names. The title does not always denote 'medical dispatch' even if EMD credentials will be required. Baltimore County, for example, uses the term Emergency Communication Technician for an individual who will carry out emergency dispatch duties.
Employing agencies generally look for, at minimum, a diploma or GED. Some require experience or additional education; others simply state required skills.
In the case of individuals seeking to become Police Communications Operators for the Townsend Police, the hiring agency looks for two years of prior experience in the same field or a closely related one (dispatch or emergency communications). However, academic coursework may substitute for experience at the rate of 30 semester hours to one year.
Some hiring agencies may emphasize even loosely related experience. A dispatcher with BWI Thurgood Marshall Airport, for example, is expected to hold a high school diploma or GED and have a year of experience providing customer service or performing clerical work or data entry.
Advancement Opportunities
A skillful dispatcher can often do some advancing on the strength of a high school diploma. Positions might require some skills beyond what is typically learned on the job; they can be developed in a variety of ways: continuing education, professional certification programs, or academic coursework. A Police Communications Supervisor employed with the State of Maryland, for example, can meet minimum requirements by demonstrating a high school diploma or GED and three years of experience. He or she will need to know basic public administration and business administration practices and will need skills such as being able to develop and implement training and operational procedures.
At the highest level, emergency communications professionals generally need academic degrees. According to a recent posting for Deputy Director for the Communications Division of the Montgomery Police Department, a candidate at the Manager III level is expected to have both 1) five years of progressively responsible experience in 911 emergency communications or other related field and 2) a bachelor's degree in public administration, business administration, or other related field; other equivalent combinations can be accepted.
Business and public administration are common degree options for emergency communications professionals around the nation. It is possible to specialize in emergency management.
EMD Instructor Qualifications
Professionals in some higher level roles will need to meet requirements set by the state.
An EMD instructor can be certified by the Maryland Instructor Certification Review Board as a MICRB Level II Emergency Services Instructor if he or she meets requirements described in state code (http://www.dsd.state.md.us/comar/comarhtml/30/30.04.04.09.htm).
The instructor will need three years of progressive experience and will need to be credentialed as an EMD and an ALS provider. He or she must teach one practical session and one didactic session under evaluation by a MICRB evaluator. It will be necessary to teach at least one course at the interim level. The licensing agency requires the individual to receive two satisfactory teaching evaluations prior to initial licensure.
An instructor may also be qualified to teach on the basis of approval by a nationally recognized EMD program.
Instructor applications can be downloaded from the MICRB website (https://www.mfri.org/). The administrative office can be reached by telephone at 301-226-9962 or by email at 'micrb at mfri.org'.
Additional Information
Information about EMD licensing requirements is available from the Maryland Institute for Emergency Medical Services Systems (http://www.miemss.org/home).
Additional information is available from the Maryland Emergency Number Systems Board (https://www.dpscs.state.md.us/agencies/ensb.shtml).
Professional associations include the Maryland Chapter of the Emergency Numbers Association (http://www.nena.org/?page=Chapters) and the Mid-Eastern Chapter of APCO International (http://mideasternapco.com).