Emergency Dispatcher Requirements in Maine: Become a Police Dispatcher or Medical Dispatcher
There are several types of emergency dispatcher. Maine recognizes the unique training requirements of both police and medical dispatch.
It is important to recognize that in Maine, some requirements are based on employment setting as opposed to primary duty. The state's Emergency Medical Dispatchers are licensed. The licensing mandate is tied to the definition of Public Safety Answer Points (PSAPs). PSAPs are centers that have enhanced 911 capabilities and operate 24 hours a day; workers may dispatch services directly or refer them (http://www.maine911.com/psap/index.htm). There are currently 26 PSAPs in the state.
Licensure is based largely on nationally recognized training standards. National certification is part of the process but is not a substitute for state licensure.
Some dispatchers may carry out similar duties and have similar training and certification options but not fall under licensing mandates.
<!- mfunc feat_school ->
Featured Programs:
Sponsored School(s)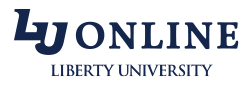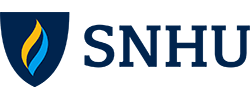 <!- /mfunc feat_school ->
Maine mandates various trainings depending on work circumstances. Mandated trainings typically take only three to five days each. Though they are not required until after hire, some agencies may state a preference for those who have already completed particular types of training.
Higher education, such as an associate's or bachelor's degree, may offer additional opportunities and status in the Emergency Dispatcher field.
Select a Maine 911 Dispatcher Topic:
State-Mandated Trainings
Public safety dispatchers are required to complete a 16-hour course on 911 technologies. The mandate applies to anyone who works full- or part-time at a PSAP.
Full-time dispatchers must also complete an emergency telecommunicator course through the International Academies of Emergency Dispatch, or IAED. Part-time dispatchers may take the training as well. The course covers concepts such as roles and responsibilities, emergency communications technologies, call classification, caller management, stress management, and catastrophic events. The course is 40 hours (http://www.maine.gov/tools/whatsnew/index.php?topic=e911-training-course&id=454606&v=Default).
Telecommunicators who work at PSAPs must complete Emergency Medical Dispatch (EMD) training. Training must meet ASTM standards. Currently the Advanced Emergency Medical Dispatch Course offered by Priority Dispatch is the sole approved course.
EMD training teaches the dispatcher how to use established protocol to instruct people who are experiencing or witnessing medical emergencies to apply basic first aid while awaiting paramedics; Maine 911 notes that the training covers high-risk childbirth. The course is generally taken after the emergency telecomunicator course. An emergency medical dispatcher must also hold CPR certification. A dispatcher will be nationally certified as an EMD by the IAED after completing the program.
Requirements for emergency medical dispatch are listed in Chapter 16 of administrative rule (http://www.maine.gov/sos/cec/rules/16/chaps16.htm).
Training are listed on the site of the Emergency Services Communication Bureau (http://www.maine911.com/psap/training.htm).
The Department sponsors ETC and EMD courses at Maine Criminal Justice Academy in Vassalboro. There is no charge for ETC though advance registration is required. There is no charge for EMD if the dispatcher works in a 911 PSAP. Otherwise, the fee is $270.
Law enforcement dispatchers must be certified as NCIC/ Nlets Terminal Operators. Professional association APCO International reports that the required course is 40 hours. Training is available through the Maine Criminal Justice Academy.
Recertification Requirements
Public safety dispatchers are expected to complete 12 hours of continuing education each year. The dispatcher will need review in handling TTY/TDD calls. Academic coursework may be creditable as continuing education.
Typical Entry Level Requirements
Before hire, an individual is typically required to demonstrate education at the level of high school graduation/ general equivalency.
Agencies typically seek oral and written language ability, customer service skills, familiarity with various computer programs, and typing speed. The hiring agency will consider not only character but ability to handle different kinds of stressors. The hiring process can include many components, for example, physical examination, psychological interview, written and oral assessments, and polygraph test.
EMD Licensure
According to state code, an Emergency Medical Dispatch Center must employ licensed Emergency Medical Dispatchers (EMDs). An individual who is not yet licensed can provide medical dispatch only under direct supervision – e.g. if a supervisor is also listening in on the call.
License applications are available from the Department of Public Safety (http://www.maine.gov/ems/providers/emd). Applicants have the option of using online or paper forms. Information about the license process is included in the "new provider" document (http://www.maine.gov/ems/documents/EMD_New_ProviderI_Info.pdf).
EMD licensure is renewed every two years. APCO International reports that EMDs must complete 24 hours of continuing education during the two-year period. This is consistent with national certification standards.
Advancement Opportunities
Individuals who carry out direct quality assurance reviews in licensed EMD facilities must obtain an additional certification: an ED-Q in emergency medical dispatch. This is also available from the IAED.
Professional associations offer additional leadership certifications. Emergency communications professionals who wish to move into high level positions such as administration may also benefit from academic degrees in fields such as public administration, business administration, or emergency management. Many programs have potential application; another possibility is training and development.
Telecommunicators may instead opt for more lateral moves into security dispatch; settings could include hospitals or colleges.
Additional Information
Information about 911 requirements is available from the Maine Emergency Services Communication Bureau (http://www.maine911.com/index.shtml).
Information about emergency medical dispatch is available from the Maine Department of Public Safety (https://www.maine.gov/ems/emd). Individuals with questions about EMD licensure may call 207-626-3864.
State professional associations include the Maine Chapter of the National Emergency Numbers Association http://www.nena.org/?page=Chapters and the Atlantic Chapter of APCO International (http://apco-atlantic.org). APCO scholarships can help dispatchers have access to the trainings they need to excel. APCO International has provided a basic summation of Maine requirements (http://psc.apcointl.org/2010/09/01/state-training-certification-survey/).