911 Emergency Dispatcher Requirements in Louisiana
Louisiana's emergency dispatchers are not licensed by the state but will, in most cases, need to meet requirements set by governmental agencies. Most emergency dispatchers are public servants. According to the Louisiana Chapter of the National Emergency Numbers Association, the state's 911 services are parish-based, though some parishes have agreements with one another. Louisiana NENA notes that individuals taking calls may be employees of sheriff's or fire departments or may be hired directly by communications districts. Sometimes the person who takes the call does the dispatching, and sometimes the call is routed to another public safety agency. There is no universal set of procedures – and no universal training standard. Training agencies typically set their own.
Dispatchers may pursue various voluntary credentials. They may also want to maintain ties to state and national emergency communications associations.
Higher education, such as an associate's or bachelor's degree, may offer additional opportunities and status in the Emergency Dispatcher field.
Select a Louisiana 911 Dispatcher Topic:
<!- mfunc feat_school ->
Featured Programs:
Sponsored School(s)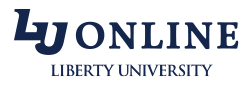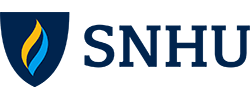 <!- /mfunc feat_school ->
Hiring Expectations
Nationwide, dispatchers are generally expected to have education at at least the twelfth grade level. A GED is typically acceptable. Agencies may accept the HiSET.
Applicants need basic computer skills. Hiring agencies typically like to see some clerical or customer service experience. They often set a minimum typing speed.
There may be a pre-professional assessment. A state police radio dispatcher, for example, may need to take the Civil Service 8500-Office Support Exam.
Requirements will be set higher for some positions. Baton Rouge, for example, seeks candidates who hold EMT-Basic certification to fill Emergency Communications Officer positions. An individual can be hired in a related role such as dispatcher by the Baton Rouge jurisdiction without having this training. The dispatcher job classification is for more routine types of dispatching and for related clerical work; there is a lower pay grade.
Basic Telecommunicator Training
Dispatchers can pursue multiple entry-level certifications. Each certification generally represents three to five days of full-time training; some providers allow individuals to complete training online over a longer period of time. The most basic credential is telecommunicator. While it is not mandated on a state level, individual districts may require it. They may also specify a provider. St. Tammany Communications District, for example, mandates APCO telecommunicator training within the first year (http://www.stp911.org/about-us).
Natchitoches Parish Sheriff's Office Communications Center also boasts APCO-trained telecommunicators.
The Emergency Medical Dispatcher (EMD) credential is widely recognized across the nation. The EMD is designed for communications specialists who perform the following duties: dispatching emergency medical workers and staying on the line with callers until help arrives. Sometimes it's because of medical advice given over the telephone that a patient is still alive when paramedics arrive. The EMD is often regarded as a minimum standard. Although there are protocols and scripts, medical dispatchers do need a little hands-on medical training. CPR certification is an expectation.
Medical dispatch programs should meet the standards of the National Highway Traffic Safety Administration. The prospective EMD will have multiple options. He or she can complete training through Priority Dispatch and receive certification through the International Academies of Emergency Dispatch. Another well-known provider is APCO International; there is an online option for individuals who have previously completed 40 hours of basic telecommunicator training and received CPR certification through an approved provider.
Individual jurisdictions may contract with particular companies for training/ certification. St. Tammany Communications District provides the following APCO trainings to its employees: Public Safey Telecommunicator, Emergency Medical Dispatcher, Fire Service Communications, and Communications Training Officer (http://www.stp911.org).
Other relevant certifications include Emergency Fire Dispatch and Emergency Police Dispatch.
Advancement Opportunities
Experienced workers may take on other specialized roles outside 911 of dispatch. One example is forestry dispatch; this is a state civil service job classification (http://agency.governmentjobs.com/louisiana/default.cfm?action=agencyspecs&agencyID=1546). Forestry dispatchers have an instrumental role in managing forest fires. A candidate will need either college education or experience in forest management or conservation. An individual who is qualifying by education will generally need eighteen months to two years of full-time college study; for those pursuing programs specifically in forest technology, the minimum is eighteen months.
Some communications professionals become security dispatchers for hospitals or other organizations.
Experienced dispatchers may also take on various leadership roles. Emergency communications is not just about communicating with callers. It's also about communications among agencies. Effective emergency communication systems involve administrative and technological planning (as well as public support). Recent years have seen huge advances in possibility with regard to 911 service delivery. They have also seen increased mandates in a number of states. Louisiana is not at the level of some other states when it comes to implementation of uniform standards and provision of comprehensive training.
Emergency communications professionals who are interested in leadership may pursue advanced certificate programs and/ or academic degrees. Academic degrees are generally expected at the higher administrative levels. Nationwide, public administration, business administration, and communications are common majors.
Advanced certifications are available through professional associations. They often focus on specific roles such as EMD quality assurance. Some, though, allow the communications professional to tailor experiences to meet his or her needs. One example is the Registered Public-Safety Leader offered by APCO International (https://www.apcointl.org/). Candidates must complete service projects. Agency-specific projects can be accepted only in very limited circumstances, for example, when they involve creating a public education and implementing it within the program. Most projects are at the regional, state, or national level.
Additional Information
State professional associations include the Louisiana Chapter of APCO International (http://louisianaapco.org) and the Louisiana Chapter of the Emergency Numbers Association (http://www.louisiananena.org). The two organizations work together to host events. Louisiana NENA has provided a history of 911 in the state (http://www.louisiananena.org/911history.asp).