911 Dispatcher Requirements in Kentucky: Rigorous Standards to Become a Dispatcher in Kentucky
Kentucky has set rigorous standards for individuals who are hired to work as police dispatchers. Other types of dispatch do not fall under state mandates. Required training is left to the discretion of the hiring agency. The reality, though, is that the same workers often handle police, fire, and medical dispatch. Many Public Safety Answering Points (PSAPs) require new hires to complete both the state curriculum and additional trainings. PSAPs such as Bullit County E911 dispatch police, fire fighters, and emergency medical technicians; they may also handle emergency management (http://bullitt.kysheriff.org/?page_id=21).
The mandated training in dispatch takes place after hire. Before hire, an individual will generally need a high school diploma and a variety of academic, clerical, and personal skills. He or she will typically need to communicate well in English, problem solve effectively, interpret technical and geographical information, and use various computer applications.
A majority of emergency dispatchers are governmental employees. They may be hired by local authorities. Some fall under the authority of state government.
A public safety dispatcher can expect to spend an extended period of time at the probationary level. With experience (and in many cases further education), emergency dispatchers can move into various supervisory, training, or managerial roles.
<!- mfunc feat_school ->
Featured Programs:
Sponsored School(s)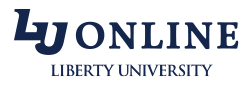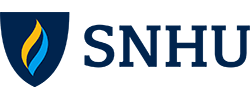 <!- /mfunc feat_school ->
Higher education, such as an associate's or bachelor's degree, may offer additional opportunities and status in the Emergency Dispatcher field.
Select a Kentucky 911 Dispatcher Topic:
State-Mandated Telecommunications Training
State-mandated training is offered by the Kentucky Department of Criminal Justice and Training (http://docjt.ky.gov).
There are two types of program, one designed for individuals who do not need Criminal Justice Information System (CJIS) training, the other for those who do.
The full program, which includes CJIS, is now 205 hours. Standards for examination and attendance are set at the state level. Students must pass numerically scored examinations with no less than 70%; state regulation places limits on re-examination (https://apps.legislature.ky.gov/Law/kar/503/003/050.pdf).
The non-CJIS program includes at least 165 ½ hours of approved training.
The typical practice is for new hires to be sent to the academy for about a month of training.
Additional Training Requirements
Agency-specific training may take place over an even longer period of time. Paducah-McCracken County Emergency Communication Center, for example, follows the one-month Criminal Justice program with a three-month in-house program (http://paducahky.gov/).
Many agencies will expect emergency communications professionals to complete outside certifications such as Emergency Medical Dispatch (EMD). This training typically takes just a few days; it qualifies a dispatcher to give pre-arrival medical directions using established protocols. The dispatcher may need to pursue CPR certification separately. There are several well-known EMD training providers. The Kenton County Emergency Communications Center is among the PSAPs that use PowerPhone (https://www.kentoncounty.org/). Many agencies around the nation use certification programs developed by the International Academies of Emergency Dispatch (formerly the National Academies, or NAED).
Advancement Opportunities
A person can become a dispatcher and advance to the supervisory level with a high school diploma. College coursework may, however, be given consideration. In some cases, a degree can help a person move more quickly through the ranks. Having a degree can also mean having the opportunity to compete for higher level management positions.
A Police Telecommunicator I hired by the state is expected to have a high school diploma and a year of related work experience. However, a year of higher education can be accepted en lieu of a year of work experience.
A Police Telecommunications Shift Supervisor hired by the state is expected to have five years of experience. However, academic coursework may substitute for up to four years. It may also substitute for up to four of the seven years normally required at the Public Telecommunications Supervisor level. Positions at this level are, of course, competitive.
PSAP Manager is a position that may require a degree. In Lexington-Fayette, for example, the general expectation is an associate's degree, or 60 semester hours of coursework. The hiring agency also requires four years of dispatch experience at the supervisory level in a unit of sufficient size as well as a minimum of 12 months spent actually dispatching.
Law Enforcement Training Instructor-Telecommunications is an example of a job that may require even higher levels of education. A trainer hired by the state is expected to have a bachelor's degree. The trainer will need to spend at least four years at this level unless he or she pursues other qualifying education or training. A master's degree can substitute for two years. The Kentucky Governmental Services Center offers a Certificate of Supervisory Essentials (CSE) course and a Certificate of Management Fundamentals (CMF) course; either may substitute for a year of experience.
By the Training Instructor III level, the state expects at least 15 credit hours of graduate coursework; this in addition to at least five years of instructional experience at the Law Enforcement Training Instructor II level.
In many cases, the major will not be specified. However, there are some degrees that emergency communications professionals around the nation favor. These include public administration and communications. Students may pursue concentrations in emergency management or other areas of interest. This type of degree program is available from the associate's level to the master's level. Depending on level and concentration, an emergency management program can offer a foundation for a variety of careers, from firefighting to administration. Sometimes a goal at the lower levels is to offer an introduction to multiple career paths; the program will provide some foundational career skills, but the student may need to pursue specialized training later.
Additional Information
Information about state-mandated police telecommunications training is available from the Kentucky Department of Criminal Justice Training (http://docjt.ky.gov).
State professional associations include the Kentucky Emergency Numbers Association and the Kentucky Chapter of APCO International. The two organizations work together closely and maintain a joint website, KENA-APCO (http://www.kena-apco.com).
Commonly recognized areas of study in this profession include:
Emergency Management
Homeland Security
Public Safety
Communications
Criminal Justice