911 Emergency Dispatcher Requirements in Kansas
According to the Kansas 911 Coordinating Council, the emergency communications profession has come a long way. The emergency communications console is no longer a place for officers to go when on light duty. Now dispatch is recognized as its own discipline with its own unique training needs.
Higher education, such as an associate's or bachelor's degree, may offer additional opportunities and status in the Emergency Dispatcher field.
Select a Kansas 911 Dispatcher Topic:
New Training Standards
In 2014, the Kansas 911 Coordinating Council put together a document identifying training standards (http://kansas911.org/). It is primarily about competencies that need to be developed, and not about training vendors or number of training hours.
<!- mfunc feat_school ->
Featured Programs:
Sponsored School(s)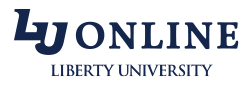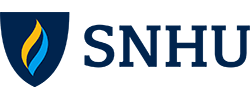 <!- /mfunc feat_school ->
Discipline-specific training typically takes place after hire. The foundation, though, is laid long before. The following are among the skills needed for the job:
Multi-tasking
Thinking critically
Making quick decisions
Managing stress
Communicating well orally
Communicating well in writing
The Hiring Process
Although 911 dispatchers are not licensed, they do need to meet standards set by governmental bodies. Kansas has 117 Public Safety Answer Points (PSAPs). The state's 911 dispatchers work in a variety of settings, including sheriff's offices, police departments, and communications centers.
A candidate may need to go through a multi-step evaluation process. In Lenexa, for example, a prospective hire at the 'Police Dispatcher I' level completes a written test, typing test, polygraph test, and two interviews.
High school graduation/ equivalency is widely recognized as the minimum education level. Some agencies look for prior experience and/ or post-secondary education. In Franklin County, for example, it is preferred that candidates at the Dispatcher I level possess 1) one to two years of experience or 2) an associate's degree in a field like communications, emergency management, or criminal justice. A high school diploma or GED and six months experience may be adequate, however, if the individual meets other requirements. He or she will need typing skills, English language skills, and CPR certification. Bilingualism is valued, but, again, not mandated.
Agency-Based Training
Call takers will need to know how to manage challenging calls, document incidents, and provide pre-arrival instructions. Dispatchers will need skills such as operating Computer Aided Dispatch (CAD) equipment, assigning appropriate resources, monitoring radio traffic, and applying mutual aid procedures. Medical services dispatchers will need the skills to determine when escalation is likely.
The following knowledge is common to all telecommunicator positions regardless of specialty:
Diverse populations
Agency terminology
Jurisdictional boundaries
Telecommunicator Role in Incident Command Systems, National Incident Management Systems, and state/ local emergency plans
The training will likely include both a classroom component and an on-the-job component. The classroom portion may be conducted in partnership with national organizations and may result in multiple nationally recognized certifications. Johnson County, for example, offers four weeks of classroom training that results in Association of Public Safety Communications Officials (APCO International) basic telecommunicator certification, CPR certification, and National Academies of Emergency Dispatch (NAED/IAED) fire and medical certifications. The total training stretches across 22 to 32 weeks.
There is a good deal of variability from agency to agency. The 911 Coordinating Council reports that the trend nationwide is for greater job retention/ longevity with better training.
A dispatcher who wants more training in the short-term than what is offered by his or her PSAP may seek out continuing education. Some courses are offered online. While there is a geographic and even agency-specific component to some trainings, many have broad application. Dispatchers can learn about handling difficult situations such as missing children reports, suicidal callers, and individuals with autism or mental disabilities. They can also learn personal stress management.
The 911 Council stated that PSAPs should offer at least 24 hours of continuing education. The Council also noted that PSAPs should, when possible, provide access to professional journals – and that telecommunicators should utilize them.
Advancement Opportunities
Successful dispatchers may take on duties such as instruction and quality assurance. They may educate the public about various issues, like use of text to 911. One very important role is that of training officer.
Individuals can look to professional organizations for role-specific supervisory level trainings and certifications. Academic degrees, though, generally provide more versatility. Additionally, they sometimes shorten the path to supervisory positions. When one reaches the higher levels of administration, they often become an expectation.
Leadership opportunities
Some communications professionals take on leadership roles beyond their own PSAPs. Kansas has taken steps in recent years to ensure a more 911 efficient system. One focus has been setting training standards. Another has been on improving the technological infrastructure. For several years, development was funded by a federal grant (http://kansas911.org). The Clark County, Johnson County, and Emporia PSAPs were selected for a pilot study. In the time sense the grant ended, the state has continued to focus on deployment of New Generation 911 Systems. Projects like these are the work of many people in many disciplines.
Additional Information
Information is available from the Kansas 911 Coordinating Council (http://www.kansas911.org).
The Kansas Chapter of APCO International serves as an additional professional resource (http://www.ksapco.org).