911 Dispatcher Requirements in Illinois
Illinois emergency dispatchers must, in most cases, meet requirements set by governmental authorities. However, pre-hire requirements will vary from agency to agency.
Many telecommunicators have state-mandated training requirements; their requirements depend on their specific role within the system. Dispatchers also have the opportunity to supplement the training they receive from their agency – this can be important in a field where so much depends on the ability to make quick, accurate decisions.
Emergency communications professionals also benefit from a solid general education at the high school level or above. College coursework is valuable for those who wish to advance; it can also add value at the entry-level.
Bilingualism is often highly valued.
<!- mfunc feat_school ->
Featured Programs:
Sponsored School(s)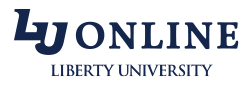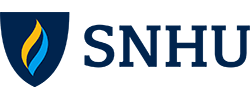 <!- /mfunc feat_school ->
Higher education, such as an associate's or bachelor's degree, may offer additional opportunities and status in the Emergency Dispatcher field.
Select an Illinois 911 Dispatcher Topic:
Illinois Public Safety Answer Points
The dispatcher may work at any of approximately 20 State Police locations. He or she may also work for other state agencies. Emergency communicators hired by the state are called telecommunicator specialists.
Emergency dispatchers may also work for various local authorities. Some communication centers are municipal. Others operate across county lines. Communications centers often dispatch for many agencies. DU-COMM, a consolidated emergency communications center that employs about 70 telecommunicators, dispatches communication services for more than 40 agencies.
Telecommunicator Specialists Hired by the State
The state has provided a brochure about working as a telecommunicator for the Illinois State Police (https://www.isp.state.il.us/docs/2-472.pdf).
Telecommunicator Specialists hired by the state of Illinois must pass a certifying examination (http://agency.governmentjobs.com/illinois/default.cfm). The examination is given only occasionally. Candidates may have the option of filling out an application a preliminary step even when no current openings exist.
Requirements Set by Other Hiring Agencies
A high school diploma is adequate for many positions. However, some seek more. For example, Evanston recently sought a telecommunicator with 30 college credits or experience and training within a law enforcement agency.
The Downers Grove Police Department looks for either two years of college or some combination of education and experience judged equivalent. The hiring agency notes, among the needed skills, multitasking ability, excellent memory, and common sense (http://ilapco.org/Jobs.aspx?UniqueId=98&From=All&CommunityJobs=False&JobID=Downers-Grove-Police-DepartmentFull-Time-179).
The City of Peoria notes that classes in telephone or radio communications are helpful.
The hiring agency may use a skills test to determine just how ready the candidate really is. Peoria administers two tests. The Criticall is used to test skills such as call summarization, sentence clarity, prioritization, and cross referencing; it can be a strong predictor of job retention. Peoria describes the Select test as a behaviorally based assessment designed for entry-level call takers and dispatchers.
Some jurisdictions may require only a typing test. Applicants still may want to look over the skills tests administered by Criticall and consider how they measure up (http://criticall911.com).
Background and psychological/ personality traits are also fundamental. Some jurisdictions administer a psychological test.
Ultimately, the job needs to feel right. Peoria requires candidates who are still in the running to do an observation before they move on to the interview stage.
Emergency Medical Dispatcher
Emergency Medical Dispatchers will need state certification, or licensing (http://www.ilga.gov/commission/jcar/admincode/077/077005150E07100R.html). They will complete Department-approved training programs that meet or exceed standards set by the National Highway Association; this will entail completion of the equivalent of a few days of training. Individuals who hold certification in other states may be granted reciprocity in some instances. EMDs will need to use protocols established by their EMS Medical Director. Application materials are found on the site of the Department of Public Health (http://dph.illinois.gov/topics-services/emergency-preparedness-response/ems/licensing). EMDs will need to complete 12 hours of continuing education each year.
Other Entry-Level Training
Not all dispatchers will be subject to EMD mandates. However, they may need various other trainings.
The length of the training period varies. DUCOMM offers two weeks of classroom education and a total training period of about nine months.
Dispatchers may achieve multiple certifications during the initial training period. One often cited certification is Law Enforcement Agencies Data System (LEADS).
Dispatchers can turn to professional organizations for trainings that are not provided by their local agency. Trainings are offered by numerous national organizations, including the National Center for Missing & Exploited Children (https://www.missingkids.org/education/training).
Advancement
As public employees emergency telecommunicators may progress through the levels of a well-defined career ladder, achieving higher pay and greater responsibility.
They may seek positions in specialized areas such as training. Academic degrees can be helpful. Tri-Com, for example, noted that the minimum qualification for a training coordinator was a high school diploma or GED but that a strong candidate would have a degree in a field such as public safety or management.
Another advantage of the degree is that it can provide career flexibility, serving as a foundation for everything from high-level administrative positions to positions in related fields such as emergency preparedness.
Scholarship Opportunities
The Illinois Chapter of the Association of Public-Safety Communication Officers (APCO International) offers a general academic scholarship that can be used at an accredited college, university, or trade school (http://ilapco.org/index.aspx?nid=66). An applicant will need to attach a recommendation letter and resume as well as other documents that may demonstrate qualification. The applicant does need to be a member of APCO International unless qualifying as a family member of an APCO member.
The Chapter also has a Registered Public-Safety Leader (RPL) scholarship (http://ilapco.org/index.aspx?nid=146). This helps the selected candidate pursue a well-respected professional certification. An RPL candidate must complete a substantial service project.
Additional Information
Information about the Illinois 911 system is available from the 911 Program (http://www.icc.illinois.gov/911).
Additional professional resources include the Illinois Chapter of the National Emergency Numbers Association (http://illinoisnena.org/index.html), self-described as the founding chapter, and the Illinois Chapter of APCO International (http://ilapco.org). The Illinois Chapters of APCO and NENA have a joint project: creation of a statewide training program. Illinois NENA reports that the program will include quality assurance for all types of dispatch.The two organizations also manage a public education website (http://www.il911info.org).