911 Dispatcher Requirements in Delaware: How to Become an Emergency Medical Dispatcher in Delaware
Delaware's Emergency Medical Dispatchers must meet training and certification requirements set at the state level. However, the mandated training is relatively brief and may be accomplished after hiring. There may be other post-hire training requirements set at the municipal level.
A prospective 911 dispatcher will need a more general set of expectations prior to hiring. College education is not a requirement, but is helpful for some individuals seeking to advance.
Higher education, such as an associate's or bachelor's degree, may offer additional opportunities and status in the Emergency Dispatcher field.
Select a Delaware Emergency Medical Dispatcher Topic
<!- mfunc feat_school ->
Featured Programs:
Sponsored School(s)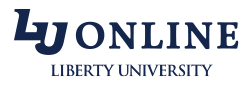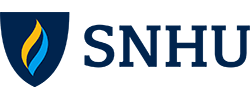 <!- /mfunc feat_school ->
Securing a First Position
High school graduation or GED is the generally accepted educational standard. An applicant will need a number of skills, both academic and non-academic. He or she may be expected to have had coursework in typing or keyboarding.
The Delaware State Police, which operates three of the state's Public Safety Answering Points, or PSAPs, administers a computerized test to candidates. They are not expected to be knowledgeable about the dispatch profession but are expected to apply information that is presented to them and to identify, for example, whether a particular situation would require police, medical, or fire services. Among the skills that may be assessed: following directions, retaining information in short-term memory, inputting data into a keyboard, making quick decisions, and summarizing or answers questions about information that has been presented orally. The assessment has been described as a multi-tasking test. The State Police has provided a study guide to help candidates prepare (https://dsp.delaware.gov/wp-content/uploads/sites/118/2018/06/CC-Minimum-computer-and-KSA-requirements-Delaware-State-Police-1-2011.pdf).
The process may be slightly different for individuals who are applying to city or county authorities. Kent County notes that an applicant will need to pass both a typing test and a written examination; this is not an uncommon practice.
Advancing through the 911 Ranks
Once employed as a dispatcher, an individual can often continue in the same job classification and achieve higher levels of responsibility and higher pay grades. In Kent County, for example, classifications include Dispatcher I, Dispatcher II, and Dispatcher III (http://co.kent.de.us/personnel/job-titles-rates.aspx). Formal education is not required for this type of advancement, provided that the individual has the needed skills, for example, the ability to provide supervision.
Even the position of Emergency Communications Administrative Officer does not list a college degree among the requirements. However, the candidate would need to have the skills necessary to carry out duties like maintaining the PDS Quality Improvement Unit – and would need to be more qualified than other candidates. At the level of Assistant Director of Public Safety-Emergency Management, it is generally expected that an individual will have both a college degree and prior administrative experience.
High-level emergency communications positions can be very competitive. Professionals far outside New Castle County vied to be the New Castle Chief of Emergency Communications (http://www.hockessincommunitynews.com/article/20131029/NEWS/131029759).
Acquiring Related Positions
The PSAP dispatcher may transfer skills to other related positions in the public or private sector. Nationwide, some dispatchers are employed in the private sector by the security industry. College systems can also provide interesting employment opportunities. Delaware State University is not listed among PSAPs, but does utilize dispatchers to respond to emergency and non-emergency calls and to carry out other safety-related functions. An individual in this role might be responsible for not only answering calls and dispatching but also monitoring alarm systems, serving as a public contact for issues such as special security needs, and even updating manuals. An individual with a diploma or GED meets minimum stated standards. However, a recent job posting stated a preference for applicants with degrees at the associate's level. Another preferred qualification: a year of previous dispatch experience.
Most of Delaware's 911 dispatchers work in PSAPs that are housed in police departments. Those who are interested in moving into other lines of police work often benefit from having education at about the associate's level.
Initial Training and Certification Requirements
Delaware has mandated Emergency Medical Dispatch (EMD) training. Professional association APCO International has identified the National Academies of Emergency Dispatch (now renamed the International Academies of Emergency Dispatch) as the Delaware provider (http://psc.apcointl.org/2010/09/01/state-training-certification-survey). EMD certification is awarded to those who complete a 24-hour training program, pass an examination, and attain CPR certification.
Some agencies may also seek Emergency Fire Dispatch (EFD) certification.
Dispatch professionals may pursue various certifications including EMD, EFD, and Emergency Police Dispatch (EFD). There is also a generalist Emergency Telecommunicator Certification (ETC). A candidate will need to score at least 80% to receive any of these entry level certifications (https://www.emergencydispatch.org/what-we-do/certification).
Advanced Certifications
Many emergency communications professionals seek advanced certifications to help them prepare for supervisory roles. Kent County notes 'EMD/EFD-Q in Quality Assurance/ Improvement' as an expectation at the level of administrative officer.
The International Academies of Emergency Dispatch offers EMD-Q, EFD-Q, and EPD-Q certifications (https://www.emergencydispatch.org/what-we-do/courses-and-training?tab=edq-tab). A prerequisite is basic certification in the particular discipline(s) sought.
Nationwide, many experienced dispatchers seek advanced or leadership level certifications through the National Emergency Numbers Association (NENA) or APCO International.
Additional Information
Delaware's professional association is the Mid-Eastern Chapter of APCO International (http://mideasternapco.com/).
The State Police has a training program that has been reviewed/ certified by APCO International. APCO has reported that there is some interested in increasing mandatory standards at the state level.