911 Dispatcher-District of Columbia
The District of Columbia has one Public Safety Answer Point, or PSAP, which employs many people. Dispatchers are also employed by other organizations in the DC metropolitan area.
Police communications is a specialty area. A Washington DC telecommunicator might work in Virginia or Maryland – and might be expected to know the criminal justice information systems of these jurisdictions even when employed by a DC authority.
Both the hiring and training requirements will vary from one organization to the next. While an individual may enter the field with only a high school diploma, a degree can facilitate job mobility and advancement. With so many government agencies operating out of the DC area, there is opportunity for professionals who are skilled at police and emergency communications!
Higher education, such as an associate's or bachelor's degree, may offer additional opportunities and status in the Emergency Dispatcher field.
<!- mfunc feat_school ->
Featured Programs:
Sponsored School(s)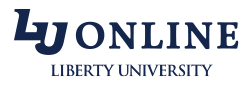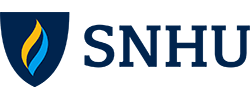 <!- /mfunc feat_school ->
Select a District of Columbia 911 Dispatcher Topic:
Office of United Communications (OUC) Employment
The District of Columbia's public safety answering point is the Office of Unified Communications (OUC). The primary facility is the Unified Communications Center (UCC) a state-of-the art facility that opened in 2006. The center utilizes sophisticated software that allows a dispatcher to determine, for example, whether the dimensions of an empty lot are sufficient for helicopter landing.
Call takers answer both 911 calls and non-emergency 311 calls. A 2008 profile noted that different communications professionals had different roles: that of call taker, police dispatcher, and fire and emergency medical services (FEMS) dispatcher. A call-taker might be giving a caller pre-arrival instructions while a dispatcher, receiving information from a computerized system, kept responders informed. At that time, about 2/3 of call-takers were certified as Emergency Medical Dispatchers, or EMDs.
More recently, a representative told the Association of Public-Safety Communications Officials (APCO International) that EMD certification is a mandate in the District of Columbia; the approved training provider is Priority Dispatch (https://www.apcointl.org/doc/conference-documents/resources/619-2015-prochrt-report/file.html).
OUC employees also carry out other duties such as provide community outreach and public education. Community Action Team (CAT) members are assigned to each ward. One public education focus has been encouraging citizens to sign up for a program called Smart 911 that allows them to create profiles that will be displayed in the event of emergency.
The OUC employs call takers who speak various languages, including Spanish, Amharic, Russian, and Vietnamese (Amharic).
University Employment
Colleges and universities often employ emergency communications professionals even when they are not classified as PSAPs. Duties overlap but are not identical. Communications specialists employed at the communications center at the Catholic University of America, for example, dispatch escorts as well as direct police and emergency calls and monitor alarm systems. They are often the people the campus community turns to in urgent situations. The communication center can be reached by dialing 5111 from campus phones.
The minimum standard is a high school diploma or GED. The hiring agency prefers that the individual hold certification through APCO International.
Employment by Other Governmental Entities
Police/ emergency communications specialists may also be employed by other governmental entities located in the DC metropolitan area. One example: police communications specialists hired by the Washington Metropolitan Area Transit Authority. The hiring agency looks for individuals with previous police dispatch experience. Candidates must be at least 21. They will ultimately need certifications that qualify them to use Virginia, Maryland, and DC criminal databases.
Advancement Opportunities
Skilled dispatchers may advance to supervisory level positions. A prospective supervisor may need additional training and/ or education as well as a few years of experience.
'Supervisory Emergency Communications Technician' for Ronald Reagan Washington National Airport serves as an example. The hiring agency has noted that a candidate would need four years of experience in an emergency communications center at full performance level and would need to have earned several basic certifications. The agency further stated that the individual would need to have developed certain skills, whether through education, experience, or training. Among them were the ability to monitor work operations, plan and review work, and "obtain effective results".
At the higher administrative levels, there is a broader, deeper skill set — and the same focus on obtaining effective results. DC's 911/ public safety system has come a long way in recent years, having been, by its own admission, in crisis around the start of the century: lacking modern technology, lacking coordination between departments, and taking too long to answer calls (http://mpdc.dc.gov/page/public-safety-communications-center). In the first few years after call consolidation, DC went from having 65% of 911 calls answered within five seconds to having 96% answered in five seconds. More recently, DC became one of the first jurisdictions to implement a program called ASAP, which makes response to alarm systems more automatic and frees up time for 911 calls (http://ouc.dc.gov/release/dc-implements-asap). Progress in 911 is largely the result of leadership – as it will continue to be into the future.
There are also opportunities to apply skills to leadership roles in the private sector. One DC-area consulting firm, for example, recently sought an Emergency Communications Junior Analyst. This is a role that requires emergency communications experience — and also a degree at at least the bachelor's level. The hiring agency cited a variety of skills, from adept writing and communication to understanding of emergency communications to application of communication skills to complex programs with large and diverse stakeholder groups. The selected candidate would need to draw from a knowledge base in the following areas: business analysis, data analysis, technology, communications, and capabilities.
Degrees can provide versatility. Emergency communications professionals may earn their degrees in public administration, emergency management, homeland security, business administration, communication, or various other fields. The OUC director earned her degree in political science (http://ouc.dc.gov/release/janice-quintana-confirmed-ouc-director).
Additional Information
Information about UOC employment is available from the Office of Unified Communications (http://ouc.dc.gov/).
The Mid-Eastern Chapter of APCO International serves as an additional professional resource (http://mideasternapco.org/).