911 Dispatcher Requirements in Connecticut: What steps to take to become an Emergency Dispatch professional in Connecticut
Connecticut has been regulating emergency dispatch professionals for more than 20 years. An individual who is new to the field will need to complete training, successfully complete a probationary work period, and pass an examination. The crucial steps take place after employment.
Safety dispatchers are typically public servants, though there are some positions in the private sector. Public safety agencies may set requirements above those mandated at the state level. A prospective public safety telecommunicator may begin by familiarizing himself or herself with the hiring standards of state and city agencies.
Connecticut also certifies telecommunicator instructors. Telecommunicator instructor is one of a number of advancement opportunities available to experienced dispatch professionals. A degree is not required. In some cases, however, higher education is helpful for obtaining a first position and/ or advancing in the emergency communications field.
Higher education, such as an associate's or bachelor's degree, may offer additional opportunities and status in the Emergency Dispatcher field.
<!- mfunc feat_school ->
Featured Programs:
Sponsored School(s)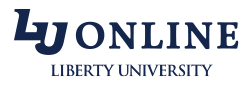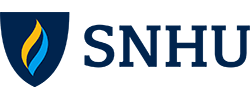 <!- /mfunc feat_school ->
Select a Connecticut 911 Dispatcher Topic:
State Civil Service Requirements
The Connecticut Department of Administrative Services website lists multiple job classifications related to dispatch (https://www.jobapscloud.com/CT/auditor/ClassSpecs.asp).
A Department of Emergency Services and Public Protection Dispatcher Trainee may qualify through a year of experience taking emergency calls and dispatching vehicles. Higher education may offset experience requirements. 15 semester hours of college course work is considered the equivalent of half a year of experience.
The hiring agency will seek a number of skills from interpersonal skills and knowledge of first aid to keyboarding and enunciation.
A trainee achieves the designation of Department of Emergency Services and Public Protection Dispatcher after completing the Department's trainee program. The minimum educational level for either classification is high school diploma or GED.
A dispatcher is expected to have at least four years of experience before he or she can be considered for Department of Emergency Services and Public Protection Dispatch Supervisor. There are no additional educational requirements cited. However, a candidate will need a range of skills including knowledge of equipment and ability to interpret and apply laws and regulations.
Applicants should be aware that actual hiring standards may be higher.
UConn Dispatcher is a separate job classification, as is Environmental Dispatcher.
Achieving Required Dispatch Certifications
An emergency dispatcher will need state certification as a dispatcher. He or she will apply to the Office of Statewide Emergency Telecommunications (OSET).
The individual will, in most cases, need to have completed an approved training program. APCO International, a professional association, reports that the Connecticut program is 50 hours (http://psc.apcointl.org/2010/09/01/state-training-certification-survey/). Training standards (required understandings and proficiencies) are described in detail in Section 28-30-7 of state regulation. The following are among the concepts the dispatcher will need to understand:
Interpersonal communications
Organization of the safety communications function
Public safety radio broadcasting
Telephone techniques
Processing of requests from the deaf/ hearing impaired
Emergency medical dispatch procedures
Law enforcement agencies and dispatch procedures
Liability issues
The course may be offered by an outside provider and approved by OSET.
An individual can be exempted from the usual training on the basis of specialized training or experience (http://www.ct.gov/dcs/cwp/view.asp?a=4220&q=294162&dcsNav=%7C). If approved, he or she can move more quickly to the examination stage. APCO International further clarifies that individuals may challenge the exam on the basis of other certifications. A professional who believes he or she has met the training standards will apply for 'acknowledgment of achievement'.
After meeting prerequisite requirements, the individual will need to pass the State Telecommunicator Exam. The exam is multiple choice. The candidate will need to score at least 70%. The Department imposes a 30 day waiting period after notification of a failed examination attempt.
The applicant will need to document Emergency Medical Dispatcher (EMD) certification. This certification qualifies a dispatcher to give pre-arrival medical instructions. EMD certification may be obtained through a third party provider. APCO International notes that the following three providers are accepted: APCO, NAED and PowerPhone. NAED is now the International Academies of Emergency Dispatch. Both PowerPhone (http://www.ct.gov/dcs/cwp/view.asp?a=4220&q=294162&dcsNav=%7C) and IAED note that 24 hours of training are required for the EMD credential. APCO trainings are offered in a variety of formats; sometimes APCO partners with local agencies.
A Connecticut-certified dispatcher can be recertified on the basis of a letter of good standing from an employer. The certifying agency will look for evidence of work experience during at least four of the preceding five years. The employer will attest that the dispatcher has the needed skills.
An individual may need to complete other job-related certifications relevant to his or her position. Connecticut On-Line Law Enforcement Communications Teleprocessing (COLLECT) certification is required for some positions; this certification allows an employee to access crime-related database systems.
Telecommunicator Instructor Requirements
The Office of Statewide Emergency Telecommunications also certifies telecommunicator instructors. Applicants are expected to have completed a course in teaching or instructional methods.
A candidate at the 'Instructor I' level is expected to have had two years of experience in emergency communications or communications that have direct bearing on emergency communication; specialized academic education, however, may substitute for up to one year. OSET considers 15 semester hours to be equivalent to a half year.
A candidate at the 'Instructor II' level will need five years of public safety experience, though some experience may be earned in areas outside emergency communications (for example, emergency medical service or firefighting). The Office will look for at least one year of emergency communications experience earned in a training capacity.
Additional Information
Information about telecommunicator training and certification is found on the website of the Connecticut Department of Administrative Services (http://www.ct.gov/dcs/cwp/view.asp?a=4220&q=294162&dcsNav=%7C). Individuals with questions can call 860-685-8155.
APCO Atlantic, the regional chapter of APCO International, is an additional professional resource (http://apco-atlantic.org).