911 Dispatcher Requirements in Arizona
Arizona 911 dispatchers are not licensed. APCO International, one of the leading professional associations for dispatch professionals, notes that there is no statewide minimum training requirement (http://psc.apcointl.org/2010/09/01/state-training-certification-survey). However, this does not mean that prospective dispatchers will not need to meet standards set by governmental organizations.
Most dispatch positions are public sector. Emergency dispatchers may be employed by various municipalities, including city and county governments. While different agencies may have different training and hiring standards, the process can be quite rigorous. Once employed, the dispatcher may receive extensive training: some, general; some, agency-specific. A 911 dispatcher employed by the Pima County Sheriff's Office, for example, will get 10 weeks of classroom training and 12 weeks of on-the-job training.
Public service dispatch often has a well-defined career ladder. In some cases, an individual may start below the level of dispatcher. Maricopa County places an 'emergency operator' – an individual who takes emergency calls and performs some initial steps – at a lower pay grade than dispatcher. Successful dispatchers may move into training or supervisory roles.
Emergency professionals may be specialized in different types of dispatch, including fire, police, and/ or medical service. More than one type of service may be handled by one dispatch center, though – for example, a police department handling both police and fire.
<!- mfunc feat_school ->
Featured Programs:
Sponsored School(s)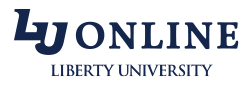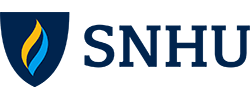 <!- /mfunc feat_school ->
Higher education, such as an associate's or bachelor's degree, may offer additional opportunities and status in the Emergency Dispatcher field.
Select an Arizona 911 Dispatcher Topic:
Entry into the Field
Dispatch is a career that is open to those with education at the high school level. An individual will, however, need a variety of academic, vocational, and life skills. Interested individuals can take coursework to help them prepare. Hiring agencies often assess typing skills or seek typing certification; 35 words per minute is a typical requirement. The hiring agency may also administer a written test relevant to the dispatcher role. The Pima County Sheriff's Office is an example; candidates take a test that measures both keyboarding skills and multi-tasking ability.
Dispatchers are expected to have strong English language skills. However, bilingualism is also an asset. Nogales Human Resources, for example, cites bilingual proficiency as a preferred requirement for police and fire dispatchers.
Dispatch may not be a first job. Maricopa County lists high school diploma or GED and one to two years of work experience as 'likely' minimum qualifications for emergency dispatcher. Qualifying work experience is work that involves public contact, customer service, or clerical duties.
Advancement Opportunities
A committed dispatcher may work up to a supervisory or training role on the strength of experience. In some cases, academic education may help an individual meet minimum standards. In Pima County, an Emergency Dispatcher Trainer is expected to have four years of experience as a dispatcher or one year of Pima County dispatch experience at the supervisory level (http://webcms.pima.gov/government/human_resources/classification_compensation). However, other education or experience may be accepted in substitution. Human Resources Recruitment and Selection notes that academic education must come from an accredited institution (http://www.pima.gov/hr/jobs/3533.pdf). Required skills would include effective communication, skill in operation of equipment, and ability to prepare instructional materials, among others.
Private industry offers additional opportunities. Experienced dispatchers may opt to work as security dispatchers in the private sector. In some cases, positions may blend dispatch duties with duties typical of a security officer.
Individuals who aspire to managerial roles may benefit from holding degrees at at least the bachelor's level. A Maricopa County Public Safety Communications Manager, for example, may meet minimum requirements through any of several pathways, including five years of dispatch experience or a bachelor's in a field such as communications or criminal justice; there are a number of preferred qualifications, however, including master's level education and certifications earned through third party organizations.
Third Party Certification
Dispatchers may seek certification through third party organizations.
Employers may seek Emergency Medical Dispatch (EMD) certification; this is an entry-level credential that qualifies a dispatcher to give medical advice to those awaiting the arrival of emergency medical services. EMD certification may be obtained through professional associations such as the International Academies of Emergency Dispatch (IAED). APCO International sometimes provides certification-qualifying training in partnership with local agencies.
Some workers will need Arizona Criminal Justice Information System Terminal Operator Certification – (ACJIS TOC); this allows them to access systems that include sensitive information.
Some certifications, for example, Emergency Number Professional (ENP) are designed for professionals with considerable experience in the field. ENP certification is awarded by the Emergency Numbers Association (NENA). Candidates must have at least three years of experience in a relevant role. Eligibility is based on a point system. Points can be earned through formal academic education and through certain types of professional service activity. The applicant can also credit years of service that go beyond the minimum. An individual with a bachelor's degree can credit it for four of the required ten points.
The state's professional organization, a combined chapter of APCO and NENA, has a scholarship program for professionals who seek training or certification. Among the activities for which funds may be provided: ENP examination or recertification and NENA or APCO trainings.
Additional Information
Information about the Arizona 9-1-1 program is available from the Arizona Department of Administration (https://aset.az.gov/arizona-9-1-1-program). The Tucson Police Department has provided general information about how public safety dispatchers operate (https://www.tucsonaz.gov/police/communications).
The Arizona Chapter of the Association of Public-Safety Communications Officials & the National Emergency Number Association serves as an additional professional resource (http://www.az-apco-nena.org).