911 Dispatcher Requirements in Alaska: How to become an Emergency Dispatcher in Alaska
Some Alaska emergency dispatchers are certified by the Department of Health and Human Services. Those that are not must, by and large, meet governmental standards. Most emergency service dispatchers are public service employees.
As civil service employees, emergency services dispatchers have a career ladder and opportunities for advancement.
It is possible to break into the field with as little as a high school diploma. However, higher education can facilitate both entrance and advancement.
Higher education, such as an associate's or bachelor's degree, may offer additional opportunities and status in the Emergency Dispatcher field.
<!- mfunc feat_school ->
Featured Programs:
Sponsored School(s)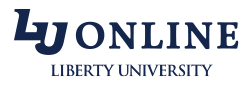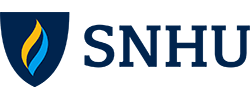 <!- /mfunc feat_school ->
Select an Alaska 911 Dispatcher Topic:
Educational Standards
To get a sense of educational expectations for state public services dispatch positions, one may visit the website of the Alaska Division of Personnel and Labor Relations (http://agency.governmentjobs.com/Alaska/default.cfm?action=agencyspecs). 'Emergency Services Dispatcher I' is the entry-level state classification for individuals who work in emergency fire, medical, or police dispatch; the state has a separate category for 'Wildland Fire Dispatchers'.
There are multiple pathways for Emergency Services Dispatcher. An individual may meet minimum standards through work experience or through a combination of experience and college or vocational coursework. A candidate will need at least six months of clerical experience. He or she will also need either 18 months of non-specific work experience or equivalent education. Three semester hours or four quarter hours of academic experience can be credited as a month of experience; the same holds true for 150 hours of vocational education. To be creditable, academic experience must be earned through an accredited institution.
The academic coursework may also help candidates meet academic requirements for positions in related fields. The Division does not specify a particular major, but some majors will be more applicable to those wishing to advance into managerial roles or into related fields such as emergency management specialist or peace officer.
The Division specifies, as a minimum qualification for ESD, the ability to type 30 words per minute with a maximum of three errors per minute. The job description lists, among other skills, interpreting maps, speaking in a well-modulated voice, and retaining and transcribing information. The Division notes that individuals in some ESD roles may need Emergency Fire, Emergency Police, or Emergency Medical certification.
Some public sector employees will fall under different authorities with different sets of requirements.
It is important to recognize that state job classifications list minimum standards; they don't necessarily reflect what it takes to secure a position in a competitive market.
Emergency Dispatcher Certification
An individual may obtain third party certifications through professional organizations such as the International Academies of Emergency Dispatch (formerly the National Academies of Emergency Dispatch). The IAED/ NAED offers certification in Emergency Fire, Emergency Medical, and Emergency Police Dispatch (https://www.emergencydispatch.org/what-we-do/certification). Candidates are expected to have reading and writing skills at the level of high school graduation or general equivalency. They must complete an approved curriculum and pass a test with a score of at least 80%. EMD certification holders must be CPR-certified. Recertification is biennial.
The Alaska Fire Department Communications Center notes that their workers hold national certification as EFDs and EMDs.
State Certification Requirements
Alaska's Emergency Medical Dispatchers are, in many cases, state-certified. State certification is a separate process from certification by a third party, though there may be similarities in requirements.
The certification mandate applies to individuals who customarily provide medical advice to individuals who are waiting for the arrival of medical services. Not all public service dispatchers will fall under these mandates. Statutes and regulations are available online (http://dhss.alaska.gov/dph/Emergency/Pages/ems/downloads/forms.aspx). Regulations are found in 7 AAC 26.810 – 7 AAC 26.840 of administrative code.
Training may vary by agency.A prospective state-certified Emergency Medical Dispatcher will need to complete an emergency medical services training program approved by the Department. The curriculum will include at least 24 instruction hours. The individual will need to apply for certification within two years of completion.
CPR training is mandatory. Training can be obtained through the American Red Cross, American Heart Association, or other approved provider.
An applicant can be disqualified on the basis of criminal history. Some crimes are automatically disqualifying. Others are evaluated on a case-by-case basis. Individuals with criminal history will provide affidavits. Applicants do not have to provide information about misdemeanors that were 15 or more years in the past unless they involved medical practice or drugs.
Application forms are found on the website of the Department of Health and Human Services (http://dhss.alaska.gov/dph/Emergency/Pages/ems/downloads/forms.aspx). The application fee is currently $10.
EMDs typically recertify every other year. The first renewal period will likely be shorter.
Advancement Opportunities
An Emergency Services Dispatcher may eventually attain higher positions in the same job category. The Divisions does not mandate higher education for higher classifications and pay grades but lists an increasing number of skills and duties at each level; some skills may be attained through higher education. An Emergency Dispatch Supervisor's duties could include training, supervising, monitoring compliance, preparing statistical reports, and/ or researching technical equipment. His or her knowledge base would include procedures and regulations, as well as responsibilities of, and interrelationships between, different governmental and private agencies. The individual would be expected to have some knowledge of management and training principles, be a good communicator, and possess skills such as analysis of needs and assessment of equipment.
Exceptional workers may want to apply their knowledge to other emergency-related positions such as Emergency Management Specialist. Here formal education may be of direct benefit. An individual might meet minimum standards for an entry-level position on the basis of an associate's degree in a field such as emergency management or a bachelor's degree in any field.
A dispatcher may also break into the private sector industry. An experienced Alaska worker might serve as a dispatcher in the petrochemical industry.
Additional Information
Information about state certification as an Emergency Medical Services Dispatcher is available from the Emergency Services Unit of the Department of Health and Human Services (http://dhss.alaska.gov/dph/Emergency/Pages/ems/default.aspx).
Other resources include the National Emergency Numbers Association (http://www.nena.org/) and the International Academies of Emergency Dispatch (http://www.emergencydispatch.org/).