911 Dispatcher Requirements: Becoming a Telecommunicator in Alabama
The nation's very first 911 call was placed in Alabama. Alabama's 911 system has come a long way in the time since. Today's telecommunicator's often use very sophisticated technologies. They also provide pre-arrival medical instructors for everything from CPR to delivering babies. In short, the skill set has grown.
According to the Alabama Training and PSAP Standards Committee, training and education impact employee retention, need for supervision, and efficiency over the long-term. However, Alabama has not yet put statewide training standards into place. Both pre-hire and post-hire standards vary across districts.
Fortunately, emergency communications professionals have the option of pursuing education and training well above baseline level. Educational choices make a better dispatcher in the present tense – and can also increase career options down the line.
Higher education, such as an associate's or bachelor's degree, may offer additional opportunities and status in the Emergency Dispatcher field.
<!- mfunc feat_school ->
Featured Programs:
Sponsored School(s)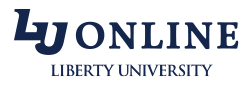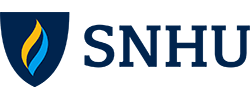 <!- /mfunc feat_school ->
Select an Alabama 911 Dispatcher Topic:
Alabama's PSAP System
The Alabama 911 Board has provided a list of the state's Emergency Communications Districts, or ESDs (http://al911board.com/EmergencyCommunicationsDistricts). Most ESDs operate at the county level, though some are municipal. Most Alabama ESDs have only one Public Safety Answer Point, or PSAP. Some ESDs maintain their own websites; the 911 Board has provided links.
A telecommunicator may have call taker and/ or dispatch duties and may perform one or more of the following types of dispatch: emergency medical services, fire services, or law enforcement. Some call takers also answer non-emergency calls. The organizational structure can vary a good deal. Chilton County is among those that require hires to be able to handle call taking functions as well as police and fire/ emergency medical dispatch (http://chilton911.org/employment). The Fort Payne ECD handles police and fire and transfers ambulance calls (http://www.fortpayne.org/index.php?option=com_content&view=article&id=8&Itemid=9).
911 telecommunicators may go by various titles including emergency telecommunicator, public safety telecommunicator, communications officer, or radio dispatcher-public safety.
Individuals may also be hired as security dispatchers, with employers running the gamut from hospitals to casinos. A related role is hospital patient transport coordinator.
General Eligibility Requirements
A telecommunicator will need to meet basic requirements to establish eligibility. The minimum is typically set somewhere between 18 and 21 years of age. A driver's license is often required.
The employer may require a physical examination, to include hearing screening and drug screening.
The applicant can expect a background check.
Education and Testing
Nationwide, high school graduation or equivalency represents a minimum standard. The job requires many skills, not all of which may be obtained by high school graduation. Communications districts have different ways of assessing preparedness.
The applicant may need to score satisfactorily on a written test in order to continue on in the hiring process. The jurisdiction may use its own examination or may opt for a national examination such as the Criticall.
Jurisdictions also set different performance thresholds, basing acceptance on meeting an accepted score or being in the top tier of applicants. Madison County sets the passing score on its examination at 80%. Tuscaloosa, on the other hand, currently allows only the top 25% of test takers to continue.
The hiring agency may also set a minimum typing speed.
The employing jurisdiction may value related experience. Some positions, for example, are designed for applicants with previous experience in emergency medicine.
Training Standards
The Alabama Training and PSAP Standards Committee is conducting a survey to establish a baseline of Alabama training. PSAPs have been invited to note which trainings they conduct and how soon after hire employees receive them (for example, first six months or second six months).
The following are among the trainings that may be offered:
Basic telecommunicator certification
Mock calls/ scenarios
CPR
Emergency Medical Dispatch (EMD)
FEMA/ NIMS incident command courses
TTY
Law enforcement/ fire service/ emergency medical service ride-alongs
Trainings are typically completed during a probationary period. Occasionally, though, some training is done beforehand.
Basic telecommunicator training is offered by organizations such as Alabama Fire College (http://www.alabamafirecollege.org/topmenu/training/certification-courses/public-safety-telecommunicator-i-ii). The basic training is brief: about three days. A student who successfully passes the examination can become certified.
Advancement
Adept dispatchers may progress to leadership roles or utilize their skills in related job roles. There are options for professionals with education at any level from high school on. However, those with academic degrees often have more options. Among the degree options are public administration, criminal justice, emergency management, and business administration.
Emergency communication districts employee personnel in multiple roles. Calhoun County, for example, currently boasts twenty-three 911 operators, six supervisors, one public information specialists, and two administrators; additional employees perform technical and supporting duties (http://calhoun911.org/employment.php).
Nationwide, professionals at the supervisory level specialize in particular areas such as training or policy. Duties can include selecting and implementing technologies – and writing grants to fund them. Professional associations offer certifications for leadership level positions. These range from brief training based programs such as APCO Certified Training Officer to professional credentials such as the NENA Emergency Numbers Professional.
Successful telecommunicators may also have the temperament and skill set to succeed in other areas of public safety. Some will require an associate's degree as well as role-specific training. Otherwise qualified individuals with education at the bachelor's level may take on roles such as emergency management planner.
Additional Information
Related career articles include: "How to Become a Paramedic in Alabama" and "How to Become an EMT in Alabama"
The Alabama 911 Board handles various aspects of 911 management, including grants to Emergency Communications Districts (http://al911board.com).
The Alabama Association of 9-1-1 Districts is a legislative voice for its members (http://www.alabamacounties.org/affiliates/aand/).
The Alabama Chapter of APCO International (http://apcoalabama.org) and the Alabama Chapter of the National Emergency Numbers Association (http://www.al911.org) are the state's professional associations. Individuals interested in the Training and PSAP Standards Committee may seek information from these organizations.