Dietitian License Requirements in Wyoming
Wyoming dietitians are licensed by the Wyoming Dietetics Licensing Board. They are known as Licensed Dietitians, or LDs. In Wyoming, licensure does more than confer the right to use certain titles. It allows a person to practice dietetics. Nutrition professionals must hold state credentials unless they are exempt.
Requirements are at the generally accepted national level. Applicants can demonstrate qualification by presenting evidence of national registration through the Commission on Dietetic Registration, or CDR; registration is based on meeting education, pre-professional experience, and examination requirements. Statute also allows for licensure of an unregistered dietitian who has met requirements.
<!- mfunc feat_school ->
Featured Programs:
Sponsored School(s)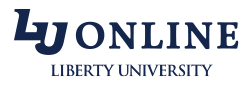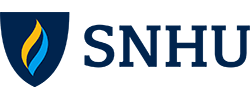 <!- /mfunc feat_school ->
Select a Wyoming Licensed Dietitian Topic:
<!- mfunc feat_school ->
Featured Programs:
Sponsored School(s)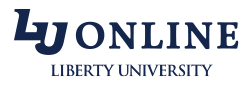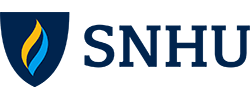 <!- /mfunc feat_school ->
Educational Standards
Education must be at the baccalaureate or post-baccalaureate level. The student must complete a major course of study in a field such as the following: dietetics, nutrition education, food systems management, or public health education. Generally speaking, the qualifying degree must be earned through a regionally accredited institution. However, foreign education can be accepted if determined to be equivalent.
Students can be assured of meeting the educational requirements of the Commission on Dietetic Registration (and those of Wyoming) if they attend dietetics programs that have been accredited by the Accreditation Council for Education in Nutrition and Dietetics (ACEND).
There are two types of ACEND-accredited academic program: didactic and coordinated. Coordinated programs integrate academic coursework and required pre-professional experience. Students are typically enrolled in this type of program after they have completed approximately two years of college coursework. Didactic programs include the academic portion of the dietitian program. Pre-professional experience is not completed until later.
As of 2016, Wyoming has just one didactic program, offered at the baccalaureate level. The state does not have accredited coordinated programs.
Students who do not wish to relocate may want to research ACEND-accredited online programs.
Pre-Professional Experience
Dietitians are statutorily required to complete at least 900 hours of pre-professional experience. Generally, they can expect to do 1,200. This is the amount now mandated by national standard setters. After completing 1,200 hours of CDR-approved experience, an otherwise eligible candidate can take the national registration examination.
The ACEND directory does not list any accredited internships programs located in Wyoming. Graduates who seek CDR registration still have multiple options. They may apply to internship programs anywhere in the country, utilizing the centralized internship matching system. They may also research distance programs that may be able to enroll them; some distance programs use local preceptors to offer supervision in many parts of the nation. The CDR has provided information about the computerized matching process (http://www.eatrightacend.org/ACEND/content.aspx?id=6442485425). The internship competition can be quite selective.
Individualized Supervised Practice Programs represent a third CDR-qualifying option.
Examination Requirements
According to the Wyoming practice act, the prospective dietitian must pass the registration examination offered by the Commission on Dietetic Registration or some other examination that is determined to be equivalent.
Prospective dietitians become eligible to take the registration examination after completing approved pre-professional programs. Students who complete coordinated programs will have met this requirement at the time of graduation. Students who complete didactic programs will test at a later stage.
Approved candidates register for examination through Pearson VUE assessment center. They can find candidate handbooks on the Pearson website (http://www.pearsonvue.com/CDR/). Additional information is available from the CDR (https://www.cdrnet.org/).
Reciprocity
Reciprocity can be granted to out-of-state licensees, provided that the other state has licensing laws that are at least as strict as Wyoming's. Reciprocity can be granted to dietitians who practice in states that do not require licensure, provided that they hold registration through the Commission on Dietetic Registration.
The Application Process
Application forms can be downloaded from the Board website (http://dietetics.wyo.gov/professionals/forms).
The applicant will need to document citizenship or lawful presence. In most cases, this will be a copy of a social security card, passport, or birth certificate.
An applicant applying on the basis of CDR certification will need to provide official verification. The Board notes that verification can be requested by email or telephone and can be accepted by mail, email, or fax.
The application fee is $200. It is nonrefundable.
Applications may be mailed or hand delivered to the Dietetics Licensing Board in Cheyenne. The Board notes that in this instance, faxing is not acceptable; applications must bear original signatures.
The Board will require license verification from any state where the applicant has held a license.
Any applicant who answers "yes" to one or more practice history questions will need to provide explanation.
Wyoming dietitian licenses are renewed biennially.
Additional Information
Licensing information is available from the Wyoming Dietetics Licensing Board (http://dietetics.wyo.gov). Rules and laws are available online. They are subject to periodic revision. The initial statute was passed in 2011. The current copy of the rules was filed in April of 2011.
The Board notes that it is generally expedient to send communication via email (http://dietetics.wyo.gov/frequently-asked-questions). The Board can also be reached by telephone at (307) 777-7387 or by fax at (307) 777-3508.
National standard setters operate under the banner of the Academy of Nutrition and Dietetics. The Wyoming Academy of Nutrition and Dietetics is the state organization (http://www.eatrightwyoming.org).
As Wyoming's sole accredited program, the University of Wyoming may be a valuable resource.