Dietitian Certification Requirements: How to Become a Dietitian in Wisconsin
Wisconsin dietitians are state certified (licensed) by the Department of Safety and Professional Services. Certification is based on academic education, practical experience, and examination. The Wisconsin Academy of Nutrition and Dietetics notes that the process of becoming a Certified Dietitian in Wisconsin is very similar to the process of becoming a Registered Dietitian through the Commission on Dietitic Registration.
Meeting CDR requirements alone, however, does not authorize a person to practice. Wisconsin has set some state specific requirements.
<!- mfunc feat_school ->
Featured Programs:
Sponsored School(s)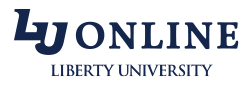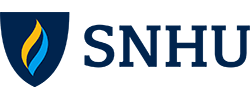 <!- /mfunc feat_school ->
Select a Wisconsin Licensed Dietitian Topic:
<!- mfunc feat_school ->
Featured Programs:
Sponsored School(s)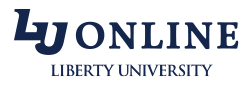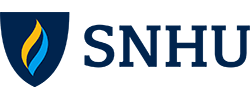 <!- /mfunc feat_school ->
Educational Standards and Options
A dietitian must hold a degree at the bachelor's, master's, or doctoral level in a qualifying field. The course of study may be human nutrition, dietetics, nutrition education, food and nutrition, or food systems management. Education may be earned through a regionally accredited U.S. institution or an equivalent one located in a foreign country. The Board uses an evaluation agency to determine the equivalence of foreign education.
By enrolling in an ACEND-accredited program, a student can be assured of meeting prerequisite requirements for national registration. There are two options. The student may opt to complete his or her academic studies first with the intent of completing an internship or other approved pre-professional experience after graduation. Nationwide this is the most common path. A student who chooses this path will enroll in a didactic program. It is also an option to enroll in a coordinated program and complete academic and pre-professional experiences concurrently.
Wisconsin has four didactic programs. All four currently accredited Wisconsin didactic programs are under the banner of the University of Wisconsin. They are offered by different schools or departments on separate campuses and are accredited separately.
Wisconsin has two coordinated programs; one enrolls students spring of sophomore year; the other, fall of junior year.
Wisconsin programs are bachelor's level. However, a nationwide search will reveal a number of master's options.
Practicum Experience
State law mandates 900 hours of pre-professional experience. It must be supervised by one of the following: a Certified Dietitian, a Registered Dietitian, or a person who holds a doctoral degree in a qualifying field. Wisconsin has set the following additional requirements for minimum hours:
Clinical experience: 300 hours
Community experience: 120 hours
Food service experience: 120 hours
The internship may include rotations in a variety of settings. Hospitals and nursing homes are among the places where clinical experience might be earned. Food service experience may also be earned in a clinical setting; it could, though, could be earned at a school or prison or with a contract food provider. Community nutrition experience might be earned in a WIC or commodity food program.
A current student can expect to do 1,200 hours as part of the CDR-qualification process. While internships are designed to prepare dietitians for a variety of potential roles, they often have an emphasis area.
Wisconsin has five in-state internships programs. One accepts only interns who hold master's degrees. All in-state internship programs can be completed in less than one calendar year. There are a variety of emphasis areas including nutrition across the lifecycle and health promotion/ disease prevention.
Examination Requirements
Certification is by examination. Wisconsin has approved the dietitian examination offered by the Commission on Dietetic Registration. According to state statute, a person may be certified on the basis of another examination determined to be equivalent. Applicants with questions may want to contact the Board.
An otherwise qualified candidate can achieve national registration by passing the CDR examination. The CDR website includes a content outline for the current examination and upcoming changes. A prospective examinee can download a candidate handbook (https://www.cdrnet.org/certifications/registered-dietitian-rd-certification). Once approved, the candidate will schedule a computerized testing session.
The Wisconsin Academy of Dietetics and Nutrition recommends that graduates undertake the examination process and certification application process concurrently (http://www.eatrightwisc.org/page/certification).
Temporary Certificates
A practitioner may request a temporary certificate while waiting to take the exam. The temporary certificate is issued for nine months but is invalidated if the candidate fails the examination.
The Application Process
Application forms can be found on the website of the Department of Safety and Professional Services (http://165.189.64.111/Default.aspx?Page=83905faf-214d-4f31-9b06-4ccfce0e5ab0).
The applicant will need to include a number of supporting documents.
The licensing department will require verification of CDR registration or proof of having passed the examination.
The school is to complete the certification of education form and submit it directly to the Department.
The dietetic practicum experience form is used to document minimum hours of clinical, community, and food service experience.
Applicants who have held licensing in other states will verify status.
Applicants with convictions or malpractice history will submit additional paperwork.
The licensing department will require the applicant to sign an affidavit affirming citizenship or other lawful status.
The applicant must provide a letter from any state board where he she has held licensing.
The initial fee is $75. Veterans may request fee waiver.
The applicant will receive email certification after application information has been entered into the system. This process typically takes seven to fifteen business days but can be significantly longer during busy seasons. The applicant will receive notification as additional pertinent documents are received.
Wisconsin dietitian certificates are renewed on even-numbered years.
Additional Information
Information about dietitian certification is available from the Wisconsin Department of Safety and Professional Services. DSPS can be reached by telephone at (608) 266-2112 or by email at 'dsps at wisconsin.gov'. Certification is governed by statutes and rules (http://www.dsps.wi.gov/Boards-Councils/Administrative-Rules-and-Statutes/Dietitians-Administrative-Rules-and-Statutes/).
The Wisconsin Academy of Nutrition and Dietetics is the state affiliate of the national professional association for dietitians (http://www.eatrightwisc.org/). WAND has provided information about certification requirements (http://www.eatrightwisc.org/page/certification).
The Center for Nutrition Advocacy has also provided a page about Wisconsin licensure (https://www.nutritionadvocacy.org/wisconsin).